Who is ready for a morning jolt of Daily Brew?! This Thursday edition is as black as the Houston Texans latest tweet graphic and the shocking end of a three-week Vanderpump Rules Scandoval finale, but more on that later...
You'll have to wait until Monday to find out. In the meantime, today's Daily Brew promises to deliver a wakeup call with the latest buzz on the Houston Texans to the Lionel Messi effect on Instagram. But first, here's the top story of the day:
Season-Ticket Member Town Hall
On Wednesday night at NRG Stadium, Texans season-ticket members gathered to hear Head Coach DeMeco Ryans and General Manager Nick Caserio answer some of their most burning questions:
(Psssst! If you want to be a part of the season-ticket members club and get exclusive access to event like this, click here.)
Players on Podcasts
Jimmie Ward appeared on The Jim Rome Show and discussed his early impressions of rookie QB C.J. Stroud in OTAs.
(Hint: "Will Andersons drawing looks like a Fourth of July edition of Blues Clues 😂😂😂" -Instagram comment from Zach_8_10)
Speaking of Hopkins, let's take a quick look around the AFC South...
Non-football or Texans-related stuff your friends are talking about...
-Lionel Messi joined MLS and nearly broke Inter Miami's IG account.
-And Bravo TV's Vanderpump Rules aired the third and final reunion episode Wednesday night putting a bow on "The Scandoval" storyline. If you missed the shocking final five minutes (or have no idea what the previous sentence even means), look no further. Daily Brew has you covered with a quick jolt of reality-TV flavored caffeine straight into your veins.
As always, follow me on Twitter for the latest Texans updates, and subscribe to Deep Slant on Apple Podcasts or Spotify to hear my latest interviews.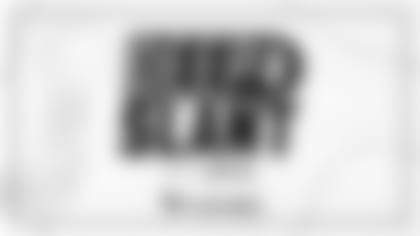 Deepi Sidhu talks to current and former players about their lives, focusing on lifestyle, Houston and pop culture.