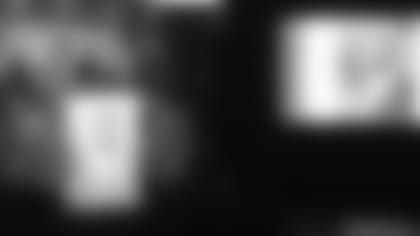 Texans general manager and executive vice president of football operations Rick Smith was honored Saturday at the Charlie Ward Tribute to Excellence at The Downtown Club at the Met in Houston. Retired Houston Rockets general manager Carroll Dawson also was honored.
The ceremony, named after Heisman trophy winner and head coach of the Westbury Christian School varsity football team Charlie Ward, recognizes individuals of distinction, commitment and faith.The previous honorees were former NFL coach Tony Dungy and Florida State football coach Bobby Bowden.
"It's significant," Smith said at the event on Saturday. "Charlie Ward is a strong man and a man of character. To receive an award from a man like him and to be in company with a guy like Carroll Dawson and some of the men who have received this award previously, it's special."
Smith just completed his seventh season as Texans general manager and second as executive vice president, overseeing all aspects of football operations. The Texans were coming off a 2-14 season when Smith was hired from the Denver Broncos in 2006. He has steadily strengthened Houston's roster through the draft, free agency and trades.
"Being a general manager and the work that he's done with the Texans over the past six or seven years has been tremendous," Ward said. "He's taken them from a two-win team to two division championships and now on the verge of winning a Super Bowl. He's a great man of faith and that's what our school is about, that's what I'm about, and I just wanted to be able to honor him this way."
Ward's ceremony on Saturday included nearly 100 guests, a lunch buffet and silent auction of items ranging from an autographed Andre Johnson football to a Coach purse filled with gift cards. All proceeds will be used to secure new Westbury Christian School athletic facilities to match the excellent athletic programs that already exist, but are conducted on other leased fields.
"The event is to help raise funds for our athletic complex and also to help revitalize the Westbury area with this complex," Ward said Saturday before presenting the two honorees with their awards. "This is a great event, great opportunity to get involved, but more importantly an opportunity to honor two guys that are very inspirational and encouraging to our community."