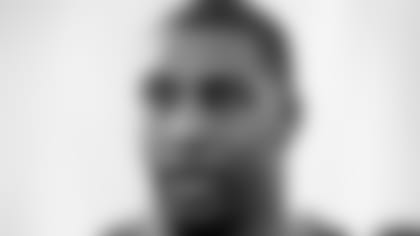 ]( "Sam Montgomery")

Texans third-round draft pick Sam Montgomery left practice on Friday morning with a strained back, but the outside linebacker from LSU returned to action on Friday afternoon.
The Texans practiced inside the Methodist Training Center on FieldTurf in the morning because of rain.
"His back's bothering him a little bit," Texans coach Gary Kubiak said after the morning practice. "He had some tightness in his lower back. You know, sometimes when you come on this turf and guys haven't been working on turf, that can happen. We'll see if he's back this afternoon, but he's fine. He's OK."
Montgomery was back on the field for the Texans' second practice of rookie mini-camp on Friday afternoon.
"It's just a little back tweak," Montgomery said in the morning. "Just a little tweak. They stretched me out over there; everything looked good. Just come back out here the second day, go back at it and work hard."
Minor morning injury aside, Montgomery called his first practice a "great learning experience."
"The coaches were great," he said. "Everybody works hard, everybody's motivating each other, so it's definitely good to be out here in Texas for my first practice."
Twitter.com/NickScurfield