Texans owner Bob McNair and his wife, Janice, always have been proponents of higher education.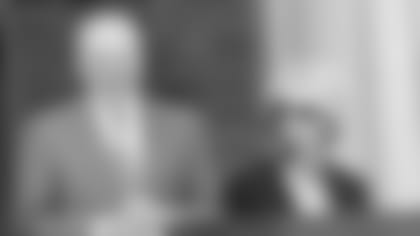 On Monday, their philanthropic efforts in academia were recognized during a naming ceremony at Rice University. The school announced that the 167,000-square foot home of the Jesse H. Jones Graduate School of Management would be called officially "Janice and Robert McNair Hall."
In May 2005, the Rice Board of Trustees decided to bestow the honor on the McNairs, who demonstrated their belief in the value of education by generously supporting the school's Next Century Campaign.
"Janice and I are proud to have our names associated with such a prestigious institution as Rice University," Mr. McNair said. "We look forward to continuing our involvement with the school and cannot think of a more worthy cause to support than education."