Defending Stanford Cup Champion and former number one in the world Jim Courier defeated Anders Jarryd 6-4, 6-3, while former Davis Cup Champion Magnus Larsson of
Jarryd had the first set even at 4-4 and the players were on serve when Courier was able to hold and then break Jarryd, to win the set.
In the second day of the Stanford Cup, Legendary Hall of Famer John McEnroe used his usual grit and determination to forge a 6-3, 6-2 victory over former U.S. Davis Cup standout Jimmy Arias, while 1992 Olympic silver medalist Wayne Ferreira got by 1987 Wimbledon champion Pat Cash 6-2, 6-4.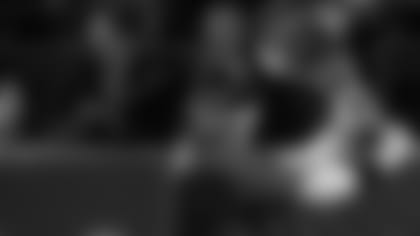 At age 47 and the oldest competitor on the Outback Champions Series circuit, McEnroe continues to use his crafty skills to vie for the 2006 year-end No. 1 ranking on the Outback Champions Series. The lefty is just 500 points behind Jim Courier entering this fifth and final event. In order to hold off McEnroe to clinch the top position, Courier will need to finish in at least fourth place here at the Stanford Cup. Both players are off to strong starts here at River Oaks.
The Stanford Cup is the fifth and final event on the 2006 Outback Champions Series, a collection of tennis events in the
featuring the greatest names in tennis over the age of 30. The five-day tournament will determine the year-end Outback Champions Points Champion, with Jim Courier and John McEnroe fighting for the year-end No. 1 position.
The Stanford Cup will hold a Kraft Kids Day on Saturday, Nov. 11 at 11:00 am.  Kids under the age of 18 are invited for a free clinic to get the chance to play tennis with the Champions Series Players.  Kraft Foods will provide snacks for the kids.
Tickets for The Stanford Cup are still available and can be purchased by visiting www.championsseriestennis.com, by calling 877-322-TIXX (8499) or at the River Oaks Country Club Ticket windows. Individual ticket prices start at $15.
Ivanisevic       0-1                              Jarryd                          0-1
Afternoon Session – 1:30 pm
Jarryd (0-1) vs. Ferreira (1-0) followed by Ivanisevic (0-1) vs. Arias (0-1)
Evening Session - 6:30 pm
Courier (1-0) vs. Cash (0-1) followed by McEnroe (1-0) vs. Larsson (1-0)
Free Kids Clinic 11:00 am - 12:00 pm
Afternoon Session - 1:30 pm
Larsson vs. Arias followed by Courier vs. Ferreira
Evening Session - 6:30 pm
Jarryd vs. Cash followed by McEnroe vs. Ivanisevic
Sunday, November 12 – 2:00 pm

Third Place Match followed by Championship Match