After getting off to a poor start, the Texans needed to learn how to finish.

They accomplished that mission in Kansas City, scoring 10 points on their last two drives to overcome a 21-14 deficit and notch a 24-21 victory, their first of the season. The Texans didn't just secure a "W" in the left column of the standings, they also secured a commodity that might prove even more valuable in the long run.

Confidence.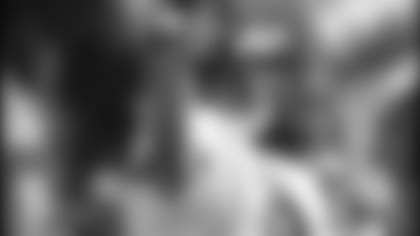 "It was nice," quarterback David Carr said. "It's a confidence thing. And once you do it a couple of times, you realize you can do it and that's all we need. A young team like this, all we need is a little confidence."

Now Houston (1-2) needs to sustain that same killer instinct through a two-game homestand, which begins Sunday against Oakland.


"We made critical plays at really critical times in the game," head coach Dom Capers said. "We've had opportunities to do that before and we haven't gotten it done. We were able to finish on Sunday. To me, it was a positive step in the right direction."


The Texans kicked off preparations for the Raiders with a two-hour practice outside Wednesday. They spent the first half of practice in full pads before shedding their shoulder pads for the second half.

Only two players -- strong safety Eric Brown (knee) and running back Domanick Davis (ankle) -- sat out practice. Brown has already been declared out for the second consecutive week, while Davis is listed as questionable. Running back Tony Hollings and guard Zach Wiegert returned to action.

"It's going to be a day-to-day thing," Capers said of Davis.

The Texans could certainly use Davis against a Raiders run defense that ranks sixth in the league against the run, yielding just 88.7 yards per game. Oakland runs a base 3-4, but will also switch to a 4-3, much like the Patriots. In fact, the Raiders signed nsoe tackle Ted Washington and defensive end Bobby Hamilton away from New England, in addition to former Buccaneer Warren Sapp.

"The more you look at them, the more you see they're very close to New England," Capers said. "They do a lot of things that New England did when they came (to Houston) last year. Two-thirds of their defensive line used to play at New England. They've made some really good additions.

"They've got a lot of talent and they pressure more than probably any team we've played to this point in time."

Houston's defense will see quarterback Kerry Collins, who replaced Rick Gannon (neck) in last week's win over Tampa Bay.

"Kerry fits into their scheme great because they like to throw the ball down the field and they have a lot of speed at the wide receiver position," Capers said. "Kerry has a strong arm and he can throw the ball down the field well."

Collins threw for 228 yards with one touchdown and one interception in relief of Gannon. That was a 30-20 win in which the Raiders jumped out to a 30-6 lead. The Texans can't let Oakland race out of gates that quickly. If so, it won't matter how Houston finishes.