It's Friday! Daily Brew brings you all the latest Texans news mixed in with some Astros crossover, an All-Time Top Five list (who doesn't love lists?) and Houston burger joints get caught up in NBA Draft chatter. But first…
During the 2006 season, Ryans impressed fellow linebacker Kailee Wong in a Week 11 road win at Oakland.
"I remember when we played the Raiders," Wong said. "That was going on my ninth year and I'd never seen a stat line like that. He had a stat in every single column. Forced fumble, fumble recovery, interception, sack, tackle for loss. (EDITOR'S NOTE: Ryans also tallied 15 tackles and three pass breakups) That's incredible. That's unheard of. I would love to know how many people have ever put up a stat line like that. He did that as a rookie."
For LB Darryl Sharpton, it was no surprise that Ryans got into coaching and quickly climbed the ranks.
"DeMeco and I had a conversation once and he asked me, 'Hey, man, what do you want to do when you're done with football?' I was like, 'I'll probably get into some business or something, or try my hand at entrepreneurship.'"
I reciprocated the question, and he said 'I'll probably get into coaching.'"
During veteran minicamp practice last week, roughly 39 Legends attended and watched Ryans in action with the current 2023 roster.
-Chris Simms, former NFL QB and current NBC analyst, ranks the five best non-quarterback players for each team as part of an ongoing series. For the Texans, Simms and co-host Ahmed Fareed chose the five greatest players in history as WR Andre Johnson, LT Duane Brown, RB Arian Foster, DE J.J. Watt and WR DeAndre Hopkins.
Two of the three other players in contention are currently Texans: LT Laremy Tunsil and HC DeMeco Ryans. The third is LB Brian Cushing.
Fans can vote for the Best 21st Century players here.
-Derek Stingley Sr., father of Texans CB Derek Stingley Jr., will be holding the first annual Cover One Elite Football Camp from June 22 to June 26 in Honolulu, Hawaii. Teammates that will be attending include Jalen Pitre, Christian Harris, Jacobi Francis along with a number of other NFL players.
-Earlier this week, C.J. Stroud attended an Astros game. The Texans rookie QB was a guest of third baseman Alex Bregman, watching the Astros beat the Mets from a suite and then from behind home plate.
In other sports news, the NBA Draft took place Thursday night. The Houston Rockets' No. 4 overall pick, Amen Thompson, created a bit of controversy with his post-selection interview.
Whataburger jumped into the conversation minutes later, but in support of San Antonio Spurs No. 1 overall pick, Victor Wembanyama.
The great thing about Houston, though? Plenty of delicious burger options...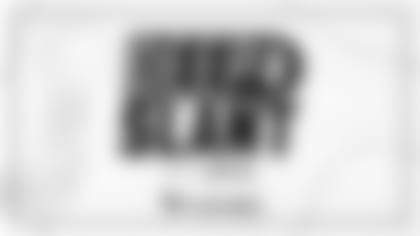 Deepi Sidhu talks to current and former players about their lives, focusing on lifestyle, Houston and pop culture.