Kris Brown and David Carr led a group of 13 Texans players who went to bat for local Boys and Girls Clubs Members on Friday afternoon at Minute Maid Park.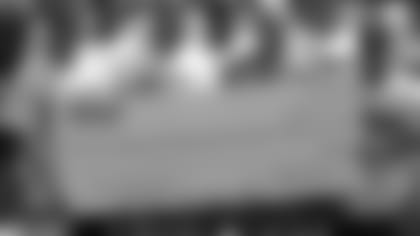 Brown and Carr combined to hit eight of the Texans' 10 home runs. Reliant Energy was slated to donate $100 per dinger Friday, but tripled their original commitment, giving $3,000 to the Boys and Girls Clubs of Greater Houston.
"It was a lot of fun," Brown said. "I'm just glad we were able to come out here and raise some money for a great cause."
All 13 players took two rounds in the cage getting 10 outs each time. Carr drilled three home runs in his first at bat, sending one smash nearly over the railroad tracks in left field.
The quarterback was shut out in his second chance at the plate, while Brown homered once to the Crawford Boxes in each of his at bats. Sage Rosenfels and Bennie Joppru were the only other Texans to go yard, as all four advanced to a five-out final for the Home Run Derby crown.
Rosenfels and Joppru recorded goose eggs in the final, though both teased the fence. Brown hammered two home runs during his at bat to take a brief lead, but Carr went deep once during his at bat to knot the score at four.
Carr boldly pointed toward the left field seats before his final swing, and nearly delivered as he launched a hit deep in the left field corner that hit at the base of the wall. After neither Brown nor Carr hit a home run during a three out tie-breaker, they were deemed co-champions.
"This is a lot of fun," Carr said before taking his cuts Friday. "We've been going hard for the last three months, at least that's what it seems like. To come out here and hit some baseballs, it's a blast."
This was the fourth year the Texans have had a home run derby at Minute Maid Park, but this year marked the first that the team used it to benefit Reliant's PowerBlast Program, which Reliant launched in 2005 with the Astros. The PowerBlast program has raised more than $33,000 for the Boys and Girls Clubs.
More than 100 members of the Boys and Girls Clubs were in attendance Friday cheering on the participants. Following a post-derby photo, Texans players littered the small crowd with their hats and batting gloves and signed autographs.
As you might have expected looking at the results, many of the Texans players weren't making any bold predictions prior to taking their hacks. Eric Moulds admitted having limited baseball experience, but was looking forward to getting a once in a lifetime opportunity.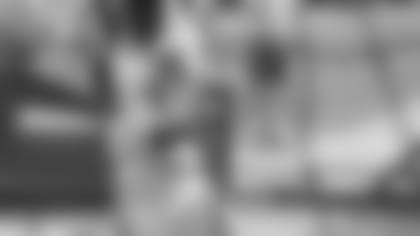 "I am excited to get a chance to hit in this stadium," Moulds said. "It's exciting to come out here and hit balls where Roger Clemens and Andy Pettite pitch. For me, it's an honor just to be out here because a lot of people would never get the opportunity to do this."
Asked if he planned on going downtown during the derby, Moulds offered a reassuring answer to Texans fans who want to see their new receiver in the end zone a lot this fall.
"If it's football, I can go deep," Moulds said with a smile. "Baseball, I doubt it."