It was a busy day for Texans general manager Charley Casserly and head coach Gary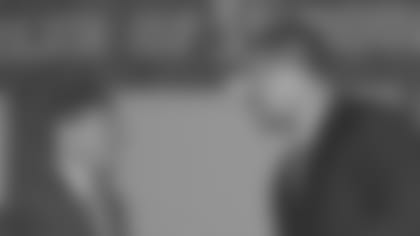 Kubiak. After answering questions at the team's Draft Luncheon during the day, the two shifted their attention to honoring players and their accomplishments during the 2005 season at the Houston Football Dinner last night at the JW Marriot near the Galleria.
Several players were recognized for their hard work and continued spirit last season. Cornerback Dunta Robinson received his second consecutive honor, this year winning the Mickey Herskowitz Award as the most media friendly player. He was honored as the Rookie of the Year in 2004.
"It's a great honor to receive this award," Robinson said. "Hopefully I'll keep moving down the table and be here next year."
Tight end Mark Bruener also took home some hardware as the Spirit of the Bull Sportsmanship award recipient. Special teams Pro Bowler Jerome Mathis was honored as Rookie of the Year. Team MVP Domanick Davis was unable to attend the event due to the birth of his child in Louisiana.
Houston Chronicle writer John McClain presented San Diego Chargers wide receiver Keenan McCardell with the award as the top player in the NFL from the greater Houston area, as voted by the Houston Pro Football Writers Association.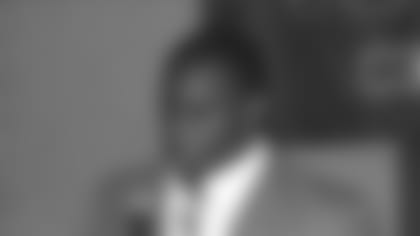 Several high school and college players also were recognized for their commitment to athletics as well as academics. Top scholar athletes from Texas Southern University, Prairie View A&M University, the University of Houston, Rice University and Texas A&M University were in attendance to accept awards presented to them by their coaches.
Gary Joseph of Katy was chosen as the top Class 5A coach and Lydell Wilson took home the honor for his work at Lamar Consolidated in Class 4A.