* HOUSTON*– In the preseason schedule released by the NFL today, the Houston Texans will host the Kansas City Chiefs and the Tampa Bay Buccaneers in Reliant Stadium. Houston will travel to Denver and St. Louis in the 2006 preseason.
Houston will face Kansas City at Reliant Stadium to begin the preseason schedule (August 10-12). The Texans and Chiefs met once during the preseason in 2002 when Houston traveled to Kansas City. This marks the Chiefs first trip to Houston during the preseason.
The following week (August 17-19), the Texans travel to St. Louis to face the Rams in preseason for the first time in team history. The Texans will play the Rams in the Edward Jones Dome, marking the second time in team history Houston has played a preseason game in a dome. Houston beat the New Orleans Saints, 13-10, for the team's first preseason victory (8-10-02). This marks the second time that Houston will face the pair of Missouri teams back-to-back. The Texans doubled up during November of the 2005 season.
Texans head coach Gary Kubiak returns to Denver to take on his former team in the third preseason game. Houston will play on Sunday, August 27, marking the first time Houston has played a preseason game on Sunday. The Texans and Broncos will square off on NFL Network, marking the second time in team history Houston has played national television during the preseason. Houston played the New York Giants (8-5-02) in the NFL Hall of Fame Game in Canton, Ohio.
The Texans will close out the 2006 preseason against familiar foe the Tampa Bay Buccaneers, the only team the Texans have faced every preseason in their five-year history (August 31-September 1).
Specific dates, times and television participants of all preseason games will be released at a later date. The NFL will release the Texans 2006 regular season schedule in April/May.
**HOUSTON TEXANS 2006 PRESEASON SCHEDULE
**Date                          Opponent                        Kickoff Time 
Saturday, August 12 KANSAS CITY CHIEFS (KTRK-TV) 7 p.m. 
August 17-19 @ St. Louis Rams (KTRK-TV) TBA
Sunday, Aug. 27 @ Denver Broncos* (NFL Network) 7 p.m. 
Thursday, Aug. 31 TAMPA BAY BUCCANEERS (KTRK-TV) 7 p.m.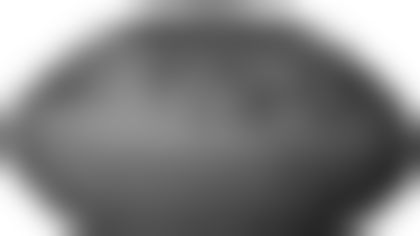 *- Game will be televised nationally on the NFL Network