NFL players give back to their communities in a variety of ways. Several Houston Texans players are scoring big points with a new initiative that allows them to give back  to local area kids.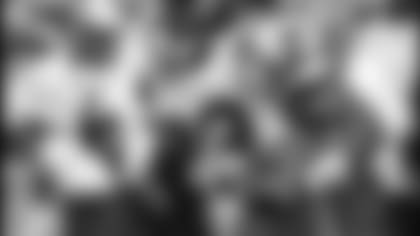 Through the Texans' All-Community Team (TACT) program, players purchase a block of either 50 or 200 tickets for the season. The tickets are then donated to deserving kids that players choose from local charitable organizations, hospitals or schools. In addition to tickets, attendees will receive personalized t-shirts and stadium food vouchers.  This year over 1,000 kids will experience an NFL gameday at Reliant Stadium through the TACT program.
The inaugural T.A.C.T. members are K Kris Brown, WR Andre Johnson, DT Seth Payne, DE Antwan Peek, G Chester Pitts, CB Dunta Robinson, DE Anthony Weaver, T Zach Wiegert and LB Kailee Wong. Some of the organizations that are beneficiaries of the TACT program are McDuffy's House, YMCA of Greater Houston, KIPP Spirit College Prep, Houston Area Women's Center, Depelchin Children's Center, Gridiron Heroes and Ronald McDonald House.
The personalized t-shirts that the kids will be wearing from the players will be one of the following:
Kris Brown                                                                  Kris Brown's Kick Club
Andre Johnson                                                             A.J.'s Crew
Seth Payne                                                                   Payne's Domain
Antwan Peek                                                                Peek's Performers
Chester Pitts & Zack Wiegert                           Chester & Zach's Trench Mob
Dunta Robinson                                                            Rob's Squad
Anthony Weaver                                                          Dream Weavers
Kailee Wong                                                                Kailee's Kids