Once Jordan Black arrived in Houston, it didn't take long for him to decide that the Texans were a good fit.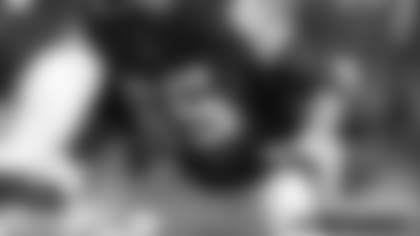 The offensive tackle from the Kansas City Chiefs toured Reliant Stadium and met with coaches and other front office personnel Thursday morning after taking a red-eye flight from Oakland. By the afternoon, he had agreed to a contract.
"It was a crazy situation having to go all over the country and make up your mind with so little time (to think about everything)," Black said of his first foray into free agency. "Yesterday I was in Oakland, and before that, Tampa.
"But I'm definitely thrilled to be back here in Texas. I'm from Dallas and I love this great state. It's good to be back."
Black, who attended Notre Dame and once was roommates with Texans safety Glenn Earl, will compete immediately for a starting tackle position either on the left or right side, depending on the health of left tackle Charles Spencer, whose season-ending leg injury continues to heal.
With experience at both guard positions, and both tackle positions, Black is a versatile addition to the Texans' offensive line. His size (6-5, 310) and speed are his biggest assets. He also has played in every game the past three seasons, which is a welcome sign for the Texans, who had an injury-depleted line in 2006.