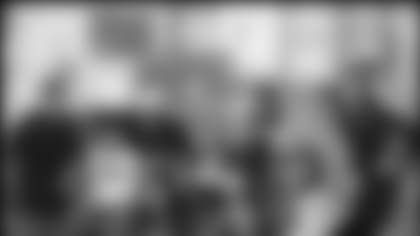 Texans tight end Billy Miller and Texans Cheerleader Ginger popped in to the South Houston Branch Library to share some of their favorite stories with an attentive audience of children participating in the Reliant Energy Power Readers Program.

Miller, left guard Chester Pitts and the Texans Cheerleaders as spokespersons for the Reliant Energy Power Readers Program.
The program, led by the Texans Foundation and Reliant Energy, was founded in order to promote literacy, encourage good reading habits, emphasize the enjoyment of age-appropriate literature, increase library usage and family participation, and finally to reward those children and young adults who have attained set goals in active summer and fall reading programs.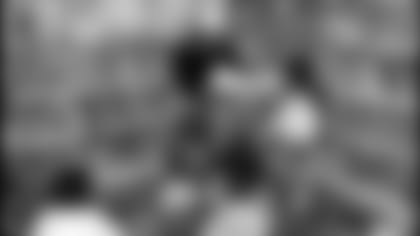 Partners in this program include Reliant Energy, the Houston Texans, the Houston Texans Foundation, the Houston READ Commission, Harris County Libraries (25 branch libraries), the City of Houston Public Libraries (35 branch libraries) and Aramark Sports and Entertainment.
Miller, Pitts and the Texans Cheerleaders will appear at local libraries on Tuesdays through December. In addition, 100 general admission tickets are*provided by Reliant Energy to each of the Texans' regular season games played in the stadium to participants of theReliant Energy Power Readers* Program. These tickets are distributed through the libraries to the students who achieve the highest goals in their reading program.