Davis' 97-yard kickoff return to start the second half helped solve the Texans' third-quarter woes.


The Texans moved to 6-7 with a 28-14 victory over the NFC South-leading Tampa Bay Buccaneers before a packed house at Reliant Stadium. Quarterback Sage Rosenfels dissected the vaunted Bucs' defense in the win, going 27-of-36 for 209 yards, three touchdowns and a quarterback rating of 116.6.
To read more about Rosenfels' performance, click here.
Following the leader:Head coach Gary Kubiak laid out an ultimatum for key playmakers Mario Williams, Andre Johnson and DeMeco Ryans during an emotional team meeting on Saturday night.
"I told Mario and I told Andre and I told DeMeco last night in front of the team, 'You guys are great players, but the key to this team and this organization is that you guys are able to lift everyone else and find another level,'" Kubiak said.
It appears those players got the message.
Johnson set the tone from the get-go, grabbing four catches for 34 yards and a four-yard touchdown on the opening drive of the game. He finished with nine catches for 82 yards, tying a career high with his sixth touchdown catch of the season.
Williams, one week removed from a career-high seven tackles and 2.5 sacks at Tennessee, delivered another standout performance. He had six tackles and put relentless pressure on mobile Bucs quarterback Luke McCown. Williams collected two quarterback hurries and a sack for a 13-yard loss.
He now has a sack in four consecutive games, which ties a Texans record, and 9.5 sacks on the season.
Ryans, meanwhile, injured his knee early in the game but played through the pain to notch six tackles.
"With that being said from the head coach, we always understood our position as the leaders of this team, but we knew we had to step it up another level and we did that today," Ryans said. "We brought the guys along with us and ended up playing a great game."
Filling in:The Texans lead the league with 17 players on the injured reserve list. Courageous performances from reserve players led the Texans to their sixth victory of the season.
Mike Brisiel, who five days ago was on the Texans' practice squad, started at right guard in his first NFL game and played well in place of injured guards Fred Weary and Chris White.
"I think he did a phenomenal job," left tackle Ephraim Salaam said. "For him to come out and come off the practice squad and get the opportunity to start and play well, it goes to show what tough a character he has, and the type of player he is and can be."
Rookie running back Darius Walker, also in his first NFL game, had a solid performance after Ron Dayne left with a sore ankle (to read more about Walker's debut, click **here**). Linebacker Charlie Anderson had two tackles in his second career start, stepping in for the second consecutive week for the injured Danny Clark.
Even right tackle Eric Winston, a starter, got in on the replacement duty, moving to left guard for the first time in his career for a few plays when Chester Pitts was briefly sidelined by an injury. Rashad Butler stepped in at right tackle for the first time all season until Pitts returned and Winston went back to his usual position.
"This was the biggest team effort I've ever seen," Williams said. "In the position we're in, (with) the injuries, for the guys to step up that had to replace the guys that were down, they played their tails off and it's just phenomenal."
Davis' big play:The third quarter had been the Texans' worst enemy in recent weeks. The team's poor play coming out of halftime had confounded the coaching staff and led to two consecutive losses. It hadn't been since Week 2 at Carolina that Houston has scored in the third period.
Wide receiver André Davis bucked that trend as fast as he could this week, racing 97 yards for a touchdown on the opening kickoff of the second half to put the Texans up 21-7. (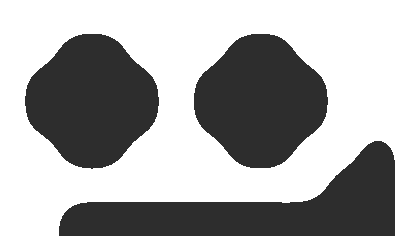 His touchdown came against a Tampa Bay team that entered the game ranked second in the NFL in opponent kickoff return average, giving up just 17.6 yards per return.
"It was huge," Kubiak said. "We talked about it at halftime and said, 'We keep saying we've got to get back to this spot. Well, we're here, and nothing would be bigger than a return to start the third quarter. Let's give him a chance.'
Defense dominates second half:After Davis' touchdown, it appeared the Texans' third quarter play was headed south again when the Bucs marched 67 yards for a touchdown on just four plays to bring the margin to 21-14.
Then something happened. The Texans got aggressive. They got physical. And they shut out the Bucs for the rest of the game.
"We were out there flying around, trying to knock some helmets off today," said rookie cornerback Fred Bennett, who recorded a career-high eight tackles. "I don't think none came off, but that was our main objective."
The Texans recorded a season-high four sacks in the game, three in the second half, against a Bucs team that had surrendered only 11 sacks all season.
Linebacker Morlon Greenwood finished with a season-high 13 tackles and one sack. C.C. Brown recovered a fumble in the third quarter, while Will Demps forced and recovered a fumble of his own in the first half.
Most importantly, the defense stepped up in the third quarter and maintained a high level of play through the end of the game. After the Bucs' opening touchdown drive, Houston held Tampa to 58 yards on its four ensuing possessions. The end result of those drives: punt, fumble, punt, punt.
"In all of our games, we've come out fast in the first half," Ryans said. "The third quarter has always been the big change quarter in the game. We had it in our mind to go out and play better than we have been in the third quarter.
"We did that and were able to finish the game off."
In the (end) zone: The Texans found the end zone in every quarter for the first time all season. They never had to settle for a field goal, either – only the second time this season that kicker Kris Brown was without a field goal attempt.
Johnson, Kevin Walter and Owen Daniels were all on the receiving end of Rosenfels touchdown passes against the Bucs' second-ranked defense that had been allowing an NFC-low 15.6 points per game.
The offense was opportunistic as well, scoring 14 points off of the Bucs' two turnovers and converting 10-of-17 times (59 percent) on third down.
In all, the Texans' offense controlled the ball for 35:06, moving to 5-2 in games this season when they have won the time of possession battle.