The stars and stripes are big and bright…deep in the heart of
The 1/149th Aviation Battalion did not have their colors (flag) flying over their Battalion area for over a week because when the 101st Airborne Division was relieved, they followed protocol and removed their colors.
As a loyal supporter of the Houston Texans, Battalion NBC NCO David Almendarez put up the Houston Texans flag. Almendarez stated, "I took the initiative and put up the only colors that should be over our Battalion area."
Almendarez has over 19 years of military service and is a father of Elizabeth and Adrian Almendarez. His wife, Stephanie Almendarez, is also a loyal fan of the Houston Texans and will still be going to all the games.
"I wish David was here, but I am proud of what he is doing in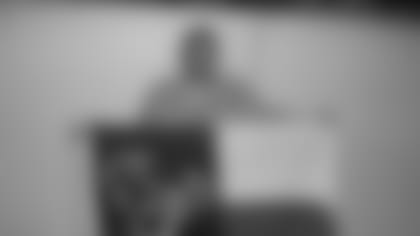 excited about the Military appreciation game on Sept. 24 and will have my banners and posters ready."
On Sunday, Sept. 24 the Texans will recognize the great men and women who serve our country in the
Armed Forces. Included in this salute will be a special pregame ceremony and a halftime presentation by the US Marines Silent Drill Platoon.