 * DENVER* - Gary Kubiak's return to Denver, where he spent the best years of his playing and coaching career, ended bittersweet Sunday night at Invesco Field at Mile High.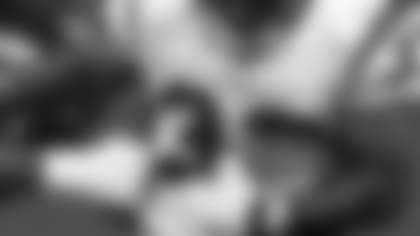 The Texans' head coach received a warm reception from the Broncos faithful, but the day didn't finish how he envisioned it, as Denver snuck away with a 17-14 preseason win.
The defeat at the hands of Kubiak's former team gives the Texans a 2-1 record during the exhibition season, with one contest remaining Thursday night against the Tampa Bay Buccaneers at Reliant Stadium.
After a slow start, the Texans' offense calmed down near the end of the first half by cutting the Broncos' lead to 10-3 at the break. Another field goal by Kris Brown, as well as a touchdown catch from backup quarterback Sage Rosenfels to Derrick Lewis in the fourth quarter, made the game interesting. But a Denver play-action pass on fourth-and-one near the two-minute mark ended Houston's hopes by allowing the Broncos to run out the remaining game clock.
Playing almost three full quarters, David Carr had a solid day by completing a game-high 15 passes for a 68 percent completion rate. Aside from a screen pass that was deflected and intercepted, the Texans' starting signal-caller showed good command of the offense.
Meanwhile, rookie DeMeco Ryans continues to show he's ready to lead the Texans' defense. The middle linebacker finished with a game-high nine tackles.
The Texans started the game on defense, following Kris Brown's first touchback of the preseason.
On the Broncos' third play from scrimmage, running back Mike Bell was stopped for a short gain, and Kubiak challenged the spot of the ball, which gave Denver a first down. The ruling stood, and the Texans lost a timeout.

The Broncos advanced 16 yards the next play on Javon Walker's reception to the 50-yard line. A 19-yard pass to Rod Smith three plays later gave the Broncos a first down at the Houston 30. An incompletion on third-and-three led to Jason Elam's 41-yard field goal, which missed wide left.
The Texans marched 19 yards on four plays in their first series before Carr was sacked by Kenard Lang, who forced a fumble that rolled out of bounds at the Houston 44.
With 4:18 left in the first quarter, cornerback Phillip Buchanon returned Denver's first punt 16 yards. Houston's offense took over at their 42-yard line after a 15-yard facemask penalty was enforced on the return.
On third-and-four from the Houston 48, Carr was sacked for a seven-yard loss by Ebenezer Ekuban. Chad Stanley's second punt of the game was fair caught at the 19-yard line with 2:50 left in the opening period.
Two encroachment penalties by Travis Johnson and Robaire Smith, respectively, gave Denver a new set of downs near midfield. But an errant pass by Plummer forced the Broncos into their second punt of the game at the beginning of the second quarter.
A holding penalty, followed by a two-yard loss on a rushing attempt by running back Wali Lundy led to a second-and-19 at the Houston 5. Two rushes for six yards set up Stanley's third punt, which the Texans downed at their 44-yard line.
The Broncos rushed four times for 19 yards to help set up a 32-yard field goal by Elam. But a five-yard illegal formation penalty on Alfred Malone gave Denver a first down at the nine-yard line. Three plays later, Bell scored on a one-yard touchdown that gave Denver a 7-0 lead after Elam's extra point.
On the first snap of the ensuing series, Carr's pass intended for Lundy was deflected and then intercepted by linebacker D.J. Williams at the Houston 20. Five plays later, Elam stretched Denver's lead to 10-0 with a 23-yard field goal.
With 4:18 left before halftime, Carr led the offense on a 16-play, 69-yard scoring drive. He completed eight of his 11 passes for 45 yards. Lundy fumbled on an eight-yard run from the Broncos' 24-yard line, but tight end Owen Daniels recovered to preserve the series. Following a delay of game penalty, Lundy gained 10 yards to set up Brown's 29-yard field goal with 11 seconds on the clock.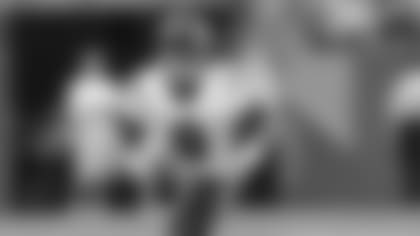 At the beginning of the second half, Carr picked up where he left off by completing his first two passes for 24 yards. Taking over for Lundy, running back Vernand Morency gained nine yards on his first two carries. On third-and-six from the Houston 47, Carr's pass deep down the Texans' sideline fell just out of Andre Johnson's reach, leading to Stanley's fourth punt.
With 11:58 remaining in the third quarter, Houston's offense returned to the field. Carr and wide receiver Eric Moulds connected on a game-long 25-yard pass to give the Texans a first down on the Denver 33. Five plays later, following a false start penalty on Daniels, Brown nailed a 32-yard field goal to cut Denver's lead to 10-6.
After another Denver possession stalled, rookie wide receiver Richie Ross returned his first punt of the preseason six yards to the Houston 15. Rosenfels replaced Carr behind center, and completed his first two passes to fullback Nick Luchey for 18 yards. Under a steady rain fall at the beginning of the fourth quarter, Rosenfels' third down pass floated out of bounds, leading to another Stanley punt.
Rookie Jay Cutler led the Broncos on a seven-play, 80-yard drive on the next series. He completed two passes to tight end Nate Jackson for 32 yards, and Cedric Cobbs scored on a 26-yard touchdown run to help give Denver a 17-6 lead with 11:28 left in the game.
On the Texans' fifth drive of the second half, rookie wide receiver David Anderson caught two passes for 26 yards, and Luchey gained 16 more receiving yards on two catches to give the offense field position deep insider Denver territory.
Facing third-and-six at the 20-yard line, Rosenfels found Lewis open for a 19-yard touchdown pass. Morency dove into the end zone for a two-point conversion, which cut Denver's lead to 17-14 with 2:53 left in the game.
The Broncos ran out the remainder of the game clock after gaining 16 yards on a fourth-and-one conversion.