* HOUSTON* – On Friday, Feb. 23 the Houston Texans Foundation received a check for $10,000 to benefit the Texans' Yards for Youth program. The check presentation took place at the On the Run store at 5702 Westheimer Rd. from 4 – 5 p.m. CST.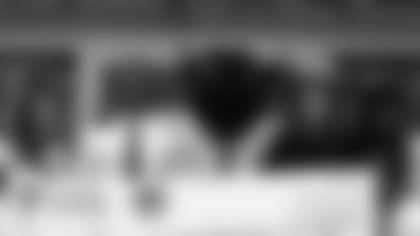 Houston Texans Foundation Development Manager Maggie Dolan received the check on behalf of the foundation. In addition, two Houston Texans Cheerleaders and TORO were on hand for the presentation and were available to sign autographs afterward.
The Texans received $5 for every rushing yard gained - or $10,000, whichever total was greater - throughout the 2006 season. Yards for Youth benefits the programs supported by the Houston Texans Foundation. The Foundation administers programs that promote leadership, integrity and character through its earned ticket programs, *Heart of a Champion Character Education Program *and NFL programs that recognize volunteers.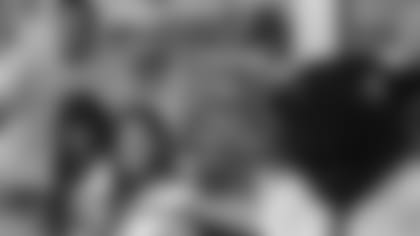 The check presentation was part of a three-day customer appreciation event at that On the Run location. Other benefits and attractions that were available to customers (at that store only) included: discounts on hot dogs, fountain drinks and other select products; and popcorn and cotton candy machines were set up for children's entertainment.