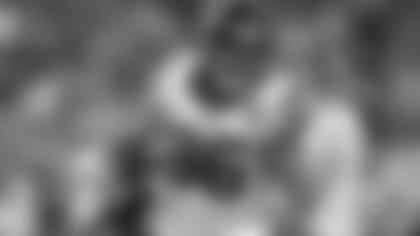 ]( "James Casey")


Fullback James Casey has agreed to a three-year deal with the Philadelphia Eagles, leaving the Texans as an unrestricted free agent.
Casey agreed to the deal, reportedly worth $14.5 million with $6 million in guarantees, on Tuesday, the first day of free agency. He was the first of five free agents acquired by the Eagles on Tuesday under new head coach Chip Kelly, who undoubtedly has designs on using Casey in a variety of ways in his inventive offense.
Casey, 29, was drafted by the Texans in the fifth round out of Rice in 2009. A versatile player who lined up at multiple positions, he was the lead blocker for Arian Foster in 2012 and set career highs with 34 catches for 330 yards and three touchdowns. Casey also played tight end, lined up in the slot as a receiver and was the Texans' backup deep snapper. He played on 54 percent of the Texans' offensive snaps last season.
A former minor league baseball player, Casey graduated from Rice with a triple major in economics, managerial studies and sport management with a 3.63 GPA. He went back to school after joining with the Texans to finish his degree requirements and interned in the office of Houston mayor Annise Parker.
With Casey now in Philadelphia, Tyler Clutts (6-2, 260) is the lone fullback on the Texans' roster. Clutts, 28, played mostly on special teams last season after being acquired via trade from the Chicago Bears. He was the lead blocker for Matt Forte in Chicago in 2011 after stints in the Canadian Football League, United Football League and Arena Football League and on the practice squad of the Cleveland Browns.
Twitter.com/NickScurfield