The Texans have numerous pre-game, in-game and post-game activities on gameday.
* *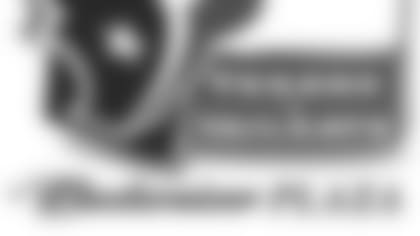 Prior to Kickoff, the Texans host a pre-game party tailgate party in Budweiser Plaza, located at the south end of Reliant Stadium. The party includes live bands on the Budweiser True Music Stage, the live Sports Radio 610 pre-game broadcast, interactive games and appearances by the Texans Cheerleaders, Toro and Bull Pen Pep Band. Plenty of food, drinks and fun begins two hours prior to kickoff for noon games and three hours for all other games. The first 1,000 fans entering Budweiser Plaza will receive a 2005 Texans Commemorative Pin from Verizon Wireless.

H-E-B Tailgater of the Game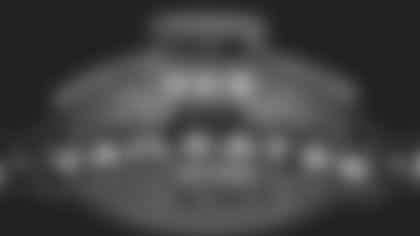 Come out early, decorate your vehicle, start your grills and be on the lookout for the Texans Tailgate Crew cruising the Jiffy Lube Parking Lots on their Texans Segway HTs. Each game's winning tailgater will receive a prize pack and have the opportunity to compete in the H-E-B Tailgater of the Year Contest prior to kickoff on December 31. To be eligible to win, your tailgate party must include H-E-B representation.

Coca-Cola Fanatic Fan Zone**

The Coca-Cola Fanatic Fan Zone offers fun for fans of all ages with games and activities for the entire family. The Coca-Cola Fanatic Fan Zone, located south of Reliant Astrodome, includes interactive games, music and much more to get you ready for kickoff.


---
Houston Chronicle Newspaper Giveaway
At each home game 5000 complimentary Houston Chronicle newspapers will be distributed. In addition, guests in the Lone Star Club, as well as guest in the suites at Reliant Stadium will receive complimentary Houston Chronicle newspapers.
Coca-Cola Honorary Team Captain
**Children ages 5-12 have the opportunity to register at Houston area H-E-B stores for a chance to be the "Coca Cola Honorary Team Captain." Two winners are selected for each home game to be on the field with the Texans team captains for the official coin toss. Each winner receives four tickets and one parking pass along with a prize package compliments of Coca-Cola, H-E-B, 100.3 KILT FM and the Houston Texans. Registration ends September 29.
**HEB/Kimberly-Clark Tee Kid Sweepstakes
**The HEB/Kimberly-Clark Tee Kid Sweepstakes allows children, ages 7-13, to register at local HEB stores for the chance to retrieve the tee after the opening kickoff. In addition to retrieving the tee, each winner will receive 4 game tickets, a gift pack, and an official "Tee Kid" jersey. Registration runs September 1 – November 30.
**Texans Fan Appreciation Sweepstakes
**The Ford Fan Appreciation Sweepstakes is your chance to win a brand new Ford Freestyle! In addition, each game the Texans will give away a pair of round-tri air tickets compliments of Continental Airlines. The grand prize, the new Freestyle, will be given away during the season finale against Jacksonville on December 24. Registration forms can be found at the bottom of each season ticket, throughout Reliant Stadium or by visiting a Houston Area Ford dealership.
**Meritage Homes Kick To Win Sweepstakes
**Fans have the chance to register for the Meritage Homes Kick to Win Sweepstakes at any Meritage Homes model or on game day in
Registration runs September 14 – December 24.
**Reliant Energy is once again helping to continue the Texans Power Towel tradition. During each regular season home game, fans sitting in one lucky section at Reliant Stadium will all receive free Power Towels from Reliant Energy. Whether you're at home or at the game, show your Texans spirit and use the Power Towel to wave the Texans on to Victory!
Houston Texans 5th Quarter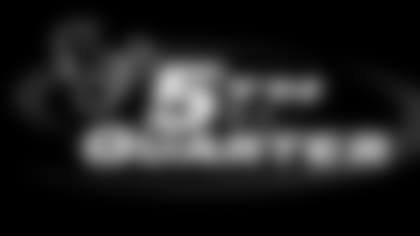 Immediately following each game, stay in your seats for The 5th Quarter, featuring highlights and stats from the Texans game and all the other NFL games. The 5th Quarter also streams live coverage of Head Coach Gary Kubiak's post-game press conference. The 5th Quarter is shown on the video boards and all video monitors throughout the stadium.