A quartet of Texans will be spending their offseason in
as four were selected or allocated to NFL Europa to end the month of February. Corner back John Walker and guard Mike Brisiel were drafted by the Hamburg Sea Devils in the second and fourth round respectively while receiver Harry Williams was allocated to the Amsterdam Admirals and quarterback Quinton Porter was assigned to the Cologne Centurions.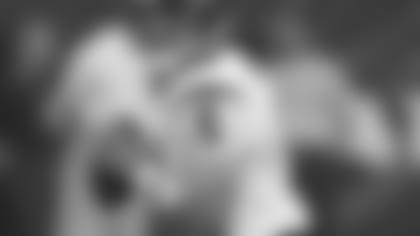 "The NFL teams have once again provided us with a pool of players loaded with talent," said NFLEL Director of Football Operations Mike Chan. "Each of these players is eager for the opportunity to play and compete for a championship in
"This is another clear example of the support and interest from NFL teams. The pool of players includes some that have seen extensive time in the NFL mixed with some exciting young players. The 2007 season is already shaping up to be another success. We expect these players to perform at their highest level for our coaches and our fans."
NFL Europa training camps will be held in
Porter, an undrafted free agent before last season, spent the bulk of the 2006 season on the Texans' practice squad before being elevated to the active roster on Dec. 2 prior to the Texans game against the Raiders in
Brisiel spent the first two weeks on
's practice squad before being released and then resigned to the practice squad the rest of the season.
John Walker was also an undrafted free agent prior to last season.
spent the first 15 weeks of the season on the practice squad before being signed to the active roster prior to Week 16.
Harry Williams was signed by the Texans following the season and then allocated to NFL Europe.
For more information on NFL Europa, visit nfleurope.com