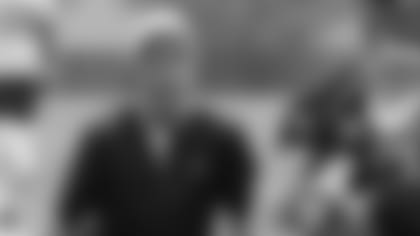 ]( "Bob Ligashesky")

The Texans have hired Bob Ligashesky as their assistant special teams coach. He will work under Joe Marciano, who has been the Texans' special teams coordinator since 2002.
Ligashesky, 50, was special teams coordinator of the Tampa Bay Buccaneers in 2012. The Bucs led the NFL with four blocked punts. Ligashesky also was special teams coach of the Pittsburgh Steelers (2007-09), who won the Super Bowl in 2008, as well as the St. Louis Rams (2005-06) and Jacksonville Jaguars (2004). He was a special teams assistant for the Oakland Raiders in 2011 and coached tight ends for the Denver Broncos in 2010.
A Pittsburgh native, Ligashesky played defensive back at Indiana University of Pennsylvania. He coached at the college level for 19 seasons, starting off as a graduate assistant at Wake Forest (1985) and Arizona State (1986-88). He also coached at Kent State (1989-90), Bowling Green (1991-99) and Pittsburgh (2000-03) before entering the NFL.
The Texans' special teams ranked 25th in kickoff return average, 10th in punt return average, 27th in kickoff return average allowed and 20th in punt return average allowed in 2012. They were top-15 in each category in 2011.
Twitter.com/NickScurfield