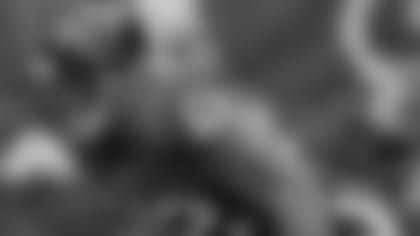 ]( "Former Texans DT Jeff Zgonina")

The Texans have hired former NFL defensive tackle Jeff Zgonina as their assistant defensive line coach.
Zgonina, 42, played 17 seasons in the NFL for eight different teams, including the Texans from 2007-09. He played under Texans assistant head coach/defensive line Bill Kollar at Purdue University in 1989 and with the Atlanta Falcons (1996), St. Louis Rams (2001-02) and Texans (2009).
"I've known Bill since my sophomore year in high school – he recruited me," Zgonina said. "It's going to be interesting, but I know the way he coaches and what he expects out of his players and what he'll expect out of me. I think knowing him as well as I do, it's not going to be a big learning curve. I know how he runs practice, how he runs meetings, how he runs everything as a player under him so long."
This is Zgonina's first coaching job. Since his final season with the Texans, he has been living in Chicago and working at a family print company. He remained in contact with Texans head coach Gary Kubiak, who reached out to him about joining the staff.
"It feels like I never left," Zgonina said. "It's a heck of an opportunity to come back, especially to a place you played and you still know a lot of the people here in the building. It's an easier transition than having to start (as) a first-time coach not knowing anybody. I kind of have a good feel of what goes on here; I've just got to fit in to how to be a coach now and go from there."
A seventh-round draft pick of the Pittsburgh Steelers in 1993, Zgonina played in 219 games in his 17-year NFL career. He played in 48 games with the Texans, starting five and tallying 2.5 sacks and two fumble recoveries.
In his final season in 2009, Zgonina (pronounced ska-NEE-na) was the second-oldest position player in the NFL behind Brett Favre. He thinks his experiences as a veteran player will help him make the transition to coaching.
"As you get later in your career, you try to help everybody around you," he said. "You finally realize that there's only one goal. Yeah, you can make the roster, but also you want to win on Sunday. Towards the end of my career, I was helping all the young guys just get prepared for games, little things, just talking to them and stuff. When I started doing that is when in the back of my mind, I thought I could always probably coach."
The Texans also promoted Russell Joyner to director of football information systems. Joyner joined the organization following the 2010 season as the team's football administration developer, supporting all areas of Texans' football operations, including coaching, college and pro scouting, medical, video, security, operations and administration.
Twitter.com/NickScurfield