HOUSTON- The Houston Texans have re-signed TE Mark Bruener, it was announced today.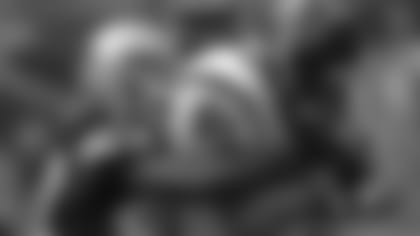 Bruener (6-4, 256) joined the Texans as an unrestricted free agent in 2004.  He is coming off of his best year in
when he caught nine passes for 62 yards and two touchdowns.  The 12-year veteran has 152 career receptions for 1,333 yards and 18 touchdowns.
Bruener has won the Spirit of the Bull Award, which is voted on by Texans players, is awarded to the player who exemplifies honor, leadership, and character, in each of the last two seasons.
Following are free agents the Texans have signed from other teams (3):

OT Jordan Black (6-5, 310) Last team: Kansas City Chiefs
LB Danny Clark (6-2, 245) Last team: New Orleans Saints
RB Ahman Green (6-0, 218)                Last team: Green Bay Packers
Following are the free agents the Texans have re-signed (6):

WR Charlie Adams (6-2, 210) Exclusive Rights Player
CB Roc Alexander (5-10, 190) Restricted Free Agent
TE Mark Bruener (6-4, 256) Unrestricted Free Agent
DE N.D. Kalu (6-3, 265) Unrestricted Free Agent
OT Ephraim Salaam (6-7, 302) Unrestricted Free Agent
(6-3, 209) Unrestricted Free Agent