The news of Kansas City Chiefs owner Lamar Hunt's passing Wednesday evening reverberated around Reliant Stadium this morning as those who worked closely with the Pro Football Hall of Famer remembered his legacy.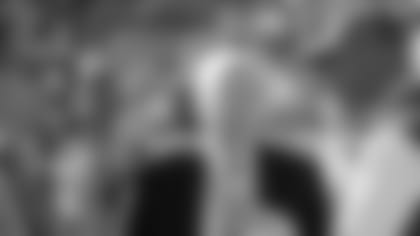 "Lamar Hunt was one of the most highly regarded owners in the NFL," Texans owner Bob McNair said in a statement released by the team. "His integrity was beyond reproach and his intellect was a great asset to the NFL.
"He built a small city franchise into a powerhouse by broadening his fan base to the multi-state region surrounding Kansas City. His success in running a franchise is a model for all of us."
It was in 1959 that Hunt helped launch the fledgling American Football League after several unsuccessful attempts to buy an NFL franchise. Hunt's Dallas Texans moved to Kansas City in 1963, and the team was renamed the Chiefs. Three years later, the AFL and NFL merged.
Since that time, Hunt has been one of the league's biggest advocates. He's overseen major transformations in the game on and off the field, and was credited with coining the term "Super Bowl" for the league title game. The AFC Championship trophy is named in his honor.
Before the Texans introduced their team name on Sept. 6, 2000, McNair sought permission from Hunt.
"I called on him when selecting a name for our new Houston team since his team was originally the Dallas Texans," McNair said. "I asked if he would mind if I selected the Texans name for our team, and he responded with delight that he would be honored if we did. Lamar will be missed by all of the Texans."
Jamey Rootes, the president of business operations for the Texans, worked closely with Hunt from 1995 to 1999 as the president of the Columbus Crew, the MLS soccer team that Hunt owns.
Rootes remembers Hunt for his kindness, integrity and humility.

"Lamar was an extraordinary man that touched the lives of so many people," Rootes said in a statement. "He was an innovator and through his passion, courage and commitment, he willed things to happen. His passing is a great loss to all of us that knew him and to anyone that loves athletic competition."
Even though he spent so many years playing and coaching on the opposite side of the ball as Hunt's team, Texans head coach Gary Kubiak always has held the Chiefs owner in high esteem. He knows that Hunt will be missed greatly.
"I met him one time before a game, and I had the chance at the owners' meetings to meet him," Kubiak said. "He's a wonderful man. You look at him as a founder of what's going on in this league. I've been in it for 22 or 23 years now, and I think about what this league was like when I first started and what it is right now, how big the game is and the media, everything. It's amazing what's taken place, and he's a big reason for that. I know it's a tough day for the Kansas City franchise, and I know he was just a tremendous, tremendous man."
Texans defensive line coach Bob Karmelowicz spent nine years coaching the defensive line for the Chiefs from 1997-2005. He appreciated Hunt's style of ownership, and believes Hunt's lasting impression will be in the relationships he cultivated over his years as owner.
"Mr. Hunt was a tremendous man, a real gentleman, a cornerstone of our league," Karmelowicz said. "I thought he was a very dynamic man on the cutting edge for his time as far as how he developed the game, the merger of the two leagues. Boy, he knew everybody's name. He took time. He had the gift of listening. He actually heard what you had to say. I just saw him as a man with a lot of vision and also with a lot of compassion."
Hunt lived in Dallas and commuted to Kansas City for games.
"Very few people know this," Karmelowicz said, "but Arrowhead Stadium has a three-bedroom condominium in it. There's a sky box and then there's a three-bedroom condominium that Mr. and Mrs. Hunt – Lamar and Norma – would stay in. They'd spend four days out of the week there. So he was on hand in the beginning a lot more than he was at the end. But he was a very, very, very classy man, and Norma is a wonderful woman, too. I was lucky to have known them."
Texans defensive line assistant Tracy Simien played for the Chiefs for seven seasons, beginning in 1991.
"Mr. Hunt was one of the most special individuals that I can think of," Simien said. "The thing about him was he did the little things that made people feel special. He's the kind of guy who knew all the players' names. He was a person that was so giving that he'd always be willing to help someone out. He was just a special, special guy."
As an example of Hunt's unassuming nature, Simien recounts a special teams meeting held by former Chiefs head coach Marty Schottenheimer.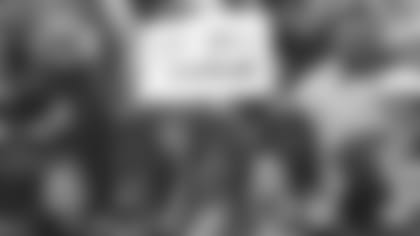 "Marty was talking, and he looked up and said, 'Hello, Lamar,' because Mr. Hunt had walked in the back of the room," Simien said. "Mr. Hunt said, 'Hey, Marty. How are you doing? Is it okay if I sit in on your meeting?
"Here was the owner of the team asking the head coach is it okay. That's the kind of guy (Mr. Hunt) was. And Marty's response was, 'Hell yeah, you can, Lamar. You own the team.' But he was that kind of guy, just the most down-to-earth guy. He was a special guy, he really was."
Time heals everything, or so the saying goes. But Simien thinks it will take a long time, if ever, for the Chiefs to get over the loss of the founder of their franchise.
"That organization right there lost somebody special," Simien said. "I think the reason the Chiefs have been successful in the past is because of him. Things start at the top. He did things with class and he ran a class organization. You can't say enough good things about the guy."