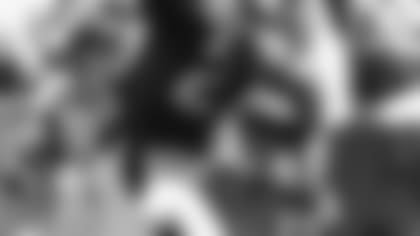 Cleveland where he rushed for a season-high 99 yards on 20 carries and his first career touchdown. He finished the year with three catches for 40 yards and three special teams tackles.
Van Pelt (6-2, 220) was signed by the Texans (11/28/06) when QB Sage Rosenfels was placed on injured reserve late in the season. He dressed for the last five games of the year, but did not see the playing field.
Taylor and Van Pelt are the ninth and tenth players to re-sign with the Texans this offseason.
Following player was acquired via trade (1):
QB Matt Schaub (6-5, 237) Last team: Atlanta Falcons
Following are free agents the Texans have signed from other teams (5):
LB Shawn Barber (6-2, 240) Last team: Philadelphia Eagles

OT Jordan Black (6-5, 310) Last team: Kansas City Chiefs
LB Danny Clark (6-2, 245) Last team: New Orleans Saints
RB Ahman Green (6-0, 218) Last team: Green Bay Packers
DT Jeff Zgonina (6-2, 290) Last team: Miami Dolphins
Following are the free agents the Texans have re-signed (10):
WR Charlie Adams (6-2, 210) Exclusive Rights Player

CB Roc Alexander (5-10, 190) Restricted Free Agent
TE Mark Bruener (6-4, 256) Unrestricted Free Agent
RB Ron Dayne (5-10, 245) Unrestricted Free Agent
DE N.D. Kalu (6-3, 265) Unrestricted Free Agent
RB Vonta Leach (6-0, 250) Restricted Free Agent
OT Ephraim Salaam (6-7, 302) Unrestricted Free Agent
Stanley (6-3, 209) Unrestricted Free Agent
RB Chris Taylor (6-0, 224) Exclusive Rights Player
QB Bradlee Van Pelt (6-2, 222) Exclusive Rights Player