The Texans partnered with the Gulf Coast Regional Blood Center, The Methodist Hospital, Reliant Park and Aramark to save lives Tuesday at Reliant Stadium. Despite this being the fifth year for the Texans Blood Drive, the event marked the first time two NFL teams, the Texans and the Broncos, challenged each other in two different cities in a collective effort to restock blood units into the cities' blood banks.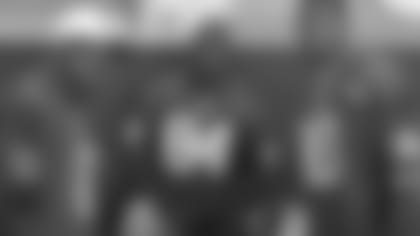 "It's a win-win situation for everyone," event coordinator Regina Woolfolk said. "Of course we had our goal set to surpass what we've done in the past years and we had a challenge with Denver, but no one really loses. Given our location in the Medical Center area, we felt we needed to make a significant impact, not only with the health community, but with the community at large."
Besides Reliant Stadium, donation sites at Methodist Sugar Land Hospital and all Gulf Coast Regional Blood Center Neighborhood Donor Centers were available to aid with the effort. The event kicked off a week-long drive that will continue until Oct. 31 at all donor centers and selected hospitals around the area. Organizers hope to raise more than 1,800 pints of blood through this event.
Texans players and cheerleaders were present at the event to support blood donors and thank them for their donation.
"Events like these are proof of the high importance of donating blood," Texans wide receiver Eric Moulds said. "Blood is needed just about everywhere in this country and more than ever we need to do this, right now. We've had situations, as communities, where the need for blood was critical, as an American I feel we all have a duty to donate blood. Me, myself in the off season I make a point to go and donate. You just never know when someone you know might need it."
Fans, like Lane Long, showed up throughout the day to support the cause and make their own contribution.
"As a fan I appreciate things like these," Long said. "It's important that we support our team that in turn is supporting our community. This is the perfect opportunity and a worthwhile cause for everyone to somehow give back to those in need."
Texans Strength and Conditioning coach Dan Riley had other reasons to donate.
"For me it's personal," Riley said. "My youngest son is a cancer survivor. He had couple of surgeries and he needed blood, it was because of other people that donated during a time of his need that he was able to endure those surgeries. So I've always felt an obligation and a commitment, I do it regularly."
Gulf Coast Regional Blood Center representative and event manager Mary Richards was pleased with the event and urges people to continue donating.
"This partnership and challenge is great because it brings people out to support a very important cause that directly affects us all, whether we're aware of it or not," Richards said.
If you were not able to make out it to a donation station on Tuesday there is still opportunity to save a life. For more information on donation blood please visit www.giveblood.org . The following locations will continue taking blood donations throughout the week: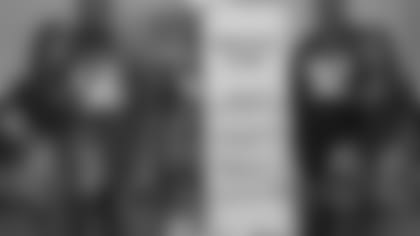 Dates: **Oct. 24 through Oct. 31, 2006
All Gulf Coast Regional Blood Center Neighborhood Donor Centers
Visit www.giveblood.org or call 1(888) 482-5663 for locations and hours of operation.
The Methodist Hospital (Crain Garden)
Methodist Willowbrook Hospital (Atrium Location)
San Jacinto Methodist Hospital (Cancer Center)