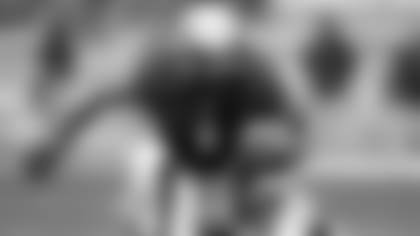 ]( "Pittsburgh RB Ray Graham")

The Texans have officially signed 23 undrafted rookie free agents as they begin a mini-camp for rookies, first-year players and tryout players on Friday.
Quarterback Collin Klein, widely reported to be among their UDFA signings, was not signed but is with the Texans this weekend on a tryout basis.
On the Texans' list of undrafted free agent signings are four running backs, four wide receivers and two inside linebackers.
Texans 2013 undrafted free agent signings:
Offense
RB Ray Graham (Pittsburgh)
RB Dennis Johnson (Arkansas)
RB George Winn (Cincinnati)
RB Cierre Wood (Notre Dame)
FB Zach Boren (Ohio State)
WR Andy Cruse (Miami (Ohio))
WR Alec Lemon (Syracuse)
WR EZ Nwachukwu (Texas A&M)
WR Mike Smith (Connecticut)
T Dann O'Neill (Western Michigan)
G Alex Kupper (Louisville)
G Bryan Collins (SMU)
Defense
DE Earl Okine (Florida)
OLB Willie Jefferson (Stephen F. Austin)
OLB Justin Tuggle (Kansas State)
ILB Ja'Gared Davis (SMU)
ILB Evan Frierson (Illinois State)
CB Johnny Adams (Michigan State)
CB A.J. Bouye (Central Florida)
CB Travis Howard (Ohio State)
S Orhian Johnson (Ohio State)
S Jawanza Starling (USC)
Special Teams
P Andrew Shapiro (Fresno State)