 The Texans signed free agent defensive lineman Jeff Zgonina Thursday. Zgonina (SKA-nee-na), a 13-year NFL veteran, spent his last four seasons with the Miami Dolphins.

Zgonina, a seventh-round pick out of Purdue in 1993 by
His familiarity with Texans defensive coordinator Richard Smith was the deciding factor when it came to Zgonina picking a new home. Smith was also in
before joining the Texans prior to last season.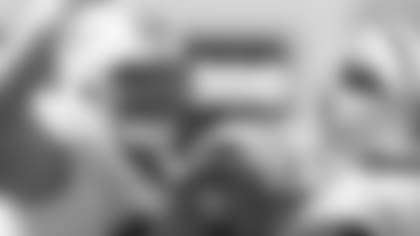 "As I said all along from the start of free agency, I wanted to go somewhere where I knew some people," Zgonina said. "I didn't want to go somewhere brand new. Being as old as I am, the people you know are either going to be people in the front office or the coaching staff and a few players here and there.
"I like (Smith's) system, and he used some of the same things down here (in
), so there's a little more of a comfort level (and I don't have to learn) a whole new (play) book."
Being a savy veteran, Zgonina thinks he will bring a lot to a Texans' defense that improved dramatically as the 2006 season wore on.
"I guess my experience, being old and seeing everything, both on and off the field," Zgonina said of what he will bring to the Texans' defensive front next season. "I can bring that and help the young guys out with whatever they need really. Try to teach them the tricks of the trade that I've learned over the years from other teams."
Free agent linebacker Shawn Barber is visiting with the Texans today. Barber will tour Reliant Stadium for much of the day Thursday and will speak to the media Friday morning shortly before heading out of town.