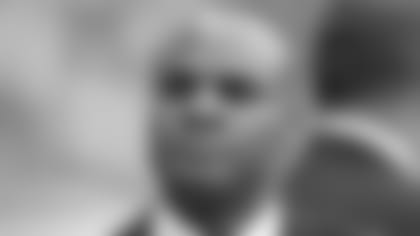 The Texans traded their fifth-round draft pick at No. 160 overall to the St. Louis Rams for two sixth-round picks, Nos. 184 and 198 overall.
The trade gives the Texans four picks in the sixth round: 184, 195, 198 and 201. It was the ninth trade by general manager Rick Smith in seven drafts with the Texans. Seven of those have been trades down to acquire more picks.
Smith has had some notable successes in the sixth round. Brice McCain (2009) is the Texans' starting nickel cornerback. Trindon Holliday (2010) returned two kicks for touchdowns with the Denver Broncos last season. Guard Shelley Smith (2010) started six games for the St. Louis Rams in 2012.
Safety Dominique Barber (2008) started seven games and was a key special teams player in four seasons with the Texans. Guard Kasey Studdard (2007) started 14 games for the Texans in 2009.
Twitter.com/NickScurfield