schools had a special guest Tuesday morning as one very special child in each campus was honored after submitting a winning essay to the "Take a Texan to School" program. Ten Texans' players visited ten different schools to meet with each winner.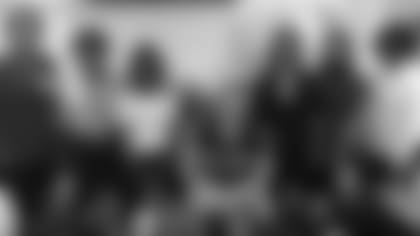 The program, sponsored by 3-A-Day and the Houston Chronicle, is designed to promote healthy eating habits and education to local youth. The partnership influence encourages children to share with the community ways dairy products can be incorporated into a daily diet through a writing contest.
Area students submitted hundreds of essays to the Houston Chronicle last month, but only ten were chosen as winning essays. Ten lucky students had the opportunity to have a Texans' player visit their school Tuesday morning.
The Texans' invaded the schools early in the morning bringing with them gifts and a message to the students. A Texans highlight video kicked off the program for the special guest to give a message.
Each player talked about his experience playing in the NFL and what is needed to achieve success on the field. Students heard about the importance of discipline, dedication and education. The players' also talked about staying healthy by exercising regularly and drinking milk for healthy bones.
Students had the opportunity to ask questions, take pictures and get autographs from the visiting player. Each student received a special gift bag with Texans' memorabilia.
Every winner from each school was presented with a certificate and was given the opportunity to share with their classmates what he/she did in order to win the contest. Grand prize winner, Tylin Marshall from
, received gifts from 3-A-Day Dairy, as well as a milk and yoghurt party for his classroom.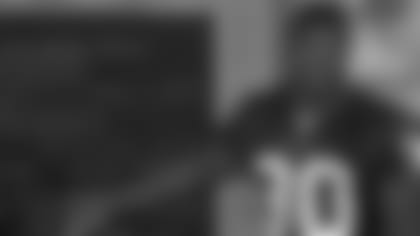 Kourtney Robicheaux, a third-grader from Pleasanville Elementary, was one of the winners of the contest and had the opportunity to visit with Texans' center Drew Hodgdon.
Other winners were Sebastian Morgan (Genoa Elementary), Chelsia Leigh (Longfellow Elementary), Courtney Colca (
), Sachin Aggarwal (Massey Ranch Elementary), Jacob Gallegos (Jacinto City Elementary), Eric Weary (Mission Glen Elementary), and Karen Jaramillo (Lawhon Elementary).