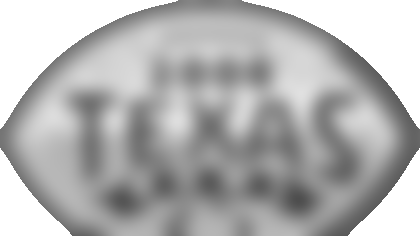 HOUSTON** – The Texas Bowl will be heard locally on Newsradio KTRH 740 AM and nationally on Westwood One, it was announced today.  The agreements are for four years with KTRH and one year with Westwood One.
Hall of Fame broadcaster Don Criqui and former Houston Oilers running back Allen Pinkett will call the action for the inaugural Texas Bowl.  The duo currently form the radio broadcast team for University of Notre Dame football games.  Criqui will handle play-by-play duties with Pinkett providing game analysis and commentary.
"We are thrilled that the Texas Bowl will be heard by football fans not only in Houston, but throughout the country," said Lone Star Sports & Entertainment Director David Brady on behalf of the Texas Bowl.  "KTRH 740 gives us the ability to reach everyone in the greater Houston area, and having the inaugural edition of this game broadcasted on Westwood One by one of the legends of college football in Don Criqui will allow all of America to hear what a wonderful event this will be."
The inaugural Texas Bowl will be played at Houston's Reliant Stadium on Thursday, December 28 with kickoff scheduled for 7 p.m. CT.  Participating teams will be chosen from the Big 12 and Big East conferences.  Texas Christian University, which plays in the Mountain West Conference, will also be considered for the game.
"We are very excited to be partners with Bob McNair and his team on the Texas Bowl," said Ken Charles, Regional Vice President of Programming for Clear Channel Communications.  "Houston is a great sports town that deserves a first class college bowl game.  We believe in the long term vision for this game and are proud to be a part of helping to build this game into a world-class event."
Criqui is renowned nationally as one of the outstanding play-by-play broadcasters on network television and radio. In addition to Westwood One's Notre Dame coverage, Criqui also serves as play-by-play announcer for the NFL on CBS Television. Criqui received critical acclaim for his work on NBC and CBS Sports' coverage of the NFL, and in 2003, was presented with the highest award for a broadcaster when he received the Pete Rozelle Award at the Pro Football Hall of Fame in Canton, Ohio. Criqui's many broadcast credits include college and NBA Basketball, fourteen Orange Bowls, Notre Dame football for Westwood One from 1974-1976, PGA and LPGA golf, the Olympic games, track and field, swimming, auto racing and gymnastics.
Pinkett is in his sixth year as the color analyst for Notre Dame football radio broadcasts.  A three-year starter, Pinkett rushed for a then-school record 4,131 yards, a mark that would stand for 13 years. He also rushed for a school record 49 career touchdowns.  Pinkett played professionally for the Houston Oilers from 1986-91 and amassed 4,822 total yards and 26 touchdowns in his career.  He ran for 2,324 yards and 21 touchdowns as an Oiler and was also a threat as a receiver and on kick returns.
Newsradio 740 KTRH is Houston's premiere news and talk radio station.  Featuring the Southwest's largest radio news team KTRH is the home for talk personalities Sam Malone, Joe Pags, Chris Baker and the long time flagship for the Houston Astros.
Westwood One is the leader in play-by-play sports broadcasts on radio. In addition to the Texas Bowl, Westwood One also broadcasts regular season NFL football, the Playoffs and the Super Bowl; Notre Dame Football; NCAA Football and Basketball including the Final Four; NHL Hockey and the Stanley Cup Finals; Horse Racing's Triple Crown, U.S. Open Golf; the PGA Championship; and the Master's Golf Tournament and the 2006 Ryder Cup.  Westwood One, which is managed by CBS Radio, serves more than 5,000 radio stations.