The Texas Bowl celebrated an incredibly successful inaugural game with the first annual Texas Bowl Appreciation Luncheon on Tuesday at the JW Marriott.  Guests included sponsors, board members and volunteers who helped bring a great victory to the city of
The Inaugural Texas Bowl was an unqualified success and everyone in Houston and Texas should be proud of the way our community responded to put
back on the college bowl game map.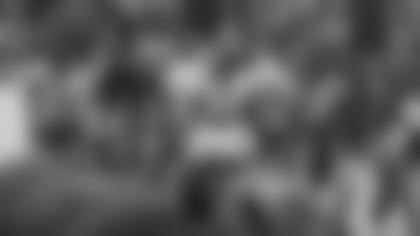 Thank you to the over 52,000 fans who attended on December 28 and helped make this the largest bowl game in Reliant Stadium history.   Thanks to all the season ticket holders and Bowl Backers (over 15,000) who bought their tickets before the teams were even announced.  This tremendous start helped build the momentum for the Inaugural Texas Bowl and the results were fantastic.
Special thanks also to the Board of Directors, Committee and Volunteers who put together all of the events around the Texas Bowl and helped create a "Celebration of the Culture, Heritage and Football Tradition of the
Volunteers were especially a key to success during Texas Bowl Week at events that included the Spouses Luncheon at Nordstroms, Coaches Luncheon at Morton's The Steakhouse, Rodeo Bowl at the George Historical Ranch, Chairman's Reception at the
, Visits to the Houston Zoo and Houston Children's Museum and the player visits at Depelchin Children's Center.  Thank you to all of our sponsors and volunteers who made 2006 Bowl Week possible.
On gameday, everything from TexFest to the Largest Holiday Fireworks Show in
, following the game, was flawlessly produced.  Thank you to all of our partners and gameday volunteers who helped the 52,000 fans enjoy an amazing gameday experience.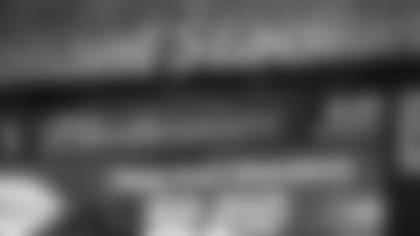 The reception that the players, coaches and visitors from both
received was typical "Texas Hospitality".  Guests to our city reported that the warm welcome they received started at the airports and continued throughout the city during their stay.  These visitors generated a whopping $30,000,000 in economic impact to our city in just a few days.  Over 16,000 hotel room nights were booked according to the Greater Houston Convention and Visitors Bureau, which resulted in an upswing in activity for local tourist attractions, restaurants, and retail stores during what is typically a very slow week, right after Christmas.
Texas Bowl Sponsors were also an integral part of the success of the game.  Special thanks to the Greater Houston Convention and Visitors Bureau, Clear Channel Radio, Shiner Beers, FSN Southwest, Continental Airlines, The Methodist Hospital and everyone who partnered with the Inaugural Texas Bowl.