The University of Houston has kicked off a successful season with a 4-1 record overall and an undefeated 2-0 record in Conference USA. Houston was seeking only the fourth 5-0 start in program history last Saturday, but fell short as Miami defeated Houston 14-13 in a tough road contest for the Coogs.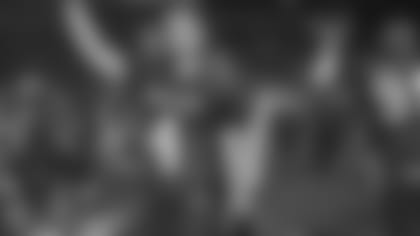 The University of Houston's football team is being led by two record-setting players that are leading Division 1-A statistics and passing top milestones. The Cougar's quarterback Kevin Kolb is having a solid senior campaign. Kolb's total passing offense ranks second in the league and seventh in the nation with an average of 277.8 yards per game. Kolb now ranks third on C-USA's all-time passing yards chart and moved into elite C-USA quarterback status when he passed the 10,000-yard milestone to become one of just four quarterbacks to achieve this mark. 
Houston senior wide receiver Vincent Marshall leads all active Division 1-A players in career receptions (216) and receiving yards (3,125). He has also scored 21 touchdowns, which ranks seventh overall. 
Southern Mississippi and Tulsa will be two of Houston's main competitors in C-USA.  The Cougars will travel to Mississippi on October 14 to take on Southern Miss. The Golden Eagles' strong defense will be tough competition for Houston's record-breaking offense. Southern Miss' defense has forced nine turnovers this season, turning those opponent's miscues into 47 points.
Houston's game against Tulsa, November 4, will be the battle of the offenses. Tulsa's powerful quarterback, Paul Smith, has completed more than 63 percent of his passes for 30 touchdowns in 25 career games. Ryan Bugg, the Hurricane's top receiver has caught 12 passes for 184 yards and two touchdowns. The Golden Hurricanes' offense is very comparable to the Cougar's and should be stiff competition.
Houston will fight to defend its undefeated conference record this Saturday as it hosts Louisiana-Lafayette at Robertson Stadium. Saturday's football game against UL Lafayette will be "Dollar Dog Day." The first 10,000 fans at the game will receive a coupon for a $1 hot dog. Only one hot dog can be purchased with the coupon.
The game is slated for a 6 p.m. kickoff. For ticket information call 713-GO-COOGS.