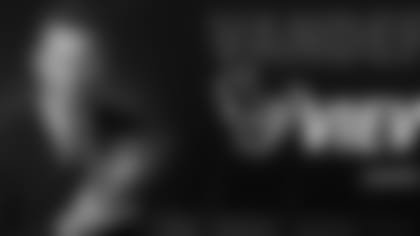 Like death and taxes, you can always be sure that a Texans training camp will be hot. That being said, Bill O'Brien has already taken his players inside one of the days and will do it again before the first preseason game.
O'Brien has yet to work with an established offense during his Texans tenure and won't get to do that until next year. Year one was all about teaching the system. Year two was about the quarterback competition. Now he has the pieces he likes but they need time to gel.
The theme is similar to OTAs; the offense is trying to get their act together in the headwind of an elite NFL defense. They've had their moments but the defense has often stolen the show.
Brock Osweiler has a commanding presence and has made some big throws. But it's going to take time to generate the consistency that O'Brien and offensive coordinator George Godsey are looking for. Once they get the show fully firing with Lamar Miller running the ball and all the pass-catching talent doing their thing, it could be explosive.
To make matters tougher, the offense is under construction with both Duane Brown and Derek Newton dealing with injuries. Depth has been tested early and it's worth pointing out that Xavier Su'a-filo is the longest tenured Texan currently available on the offensive line. That seems impossible, but it's true.
O'Brien doesn't say much about rookies, so it's interesting that he called center Nick Martin one of the better rookies he's ever seen. Rick Smith told us on Texans Radio that when he watched Martin at Notre Dame he already looked a lot like a pro. That's high praise from both men.
Camp opened with big questions about the franchise's top three players, Brown, J.J. Watt and DeAndre Hopkins. But Hopkins put out the fire by reporting for the second day of practice while Watt and Brown shouldn't be out too long. In the plus column health-wise is the status of Jadeveon Clowney who has looked like he's ready to become the player the Texans hoped for when they drafted him number one.
Special teams got a big boost with the addition of coach Larry Izzo. The place kickers, Ka'imi Fairbairn and Nick Novak, are in a battle complete with O'Brien pouring water on a ball prior to a kick, calling an 'icing' time out and possibly heckling.
It's too early to tell exactly what kind of team this will be. Yes, the defense needs to pick up where they left off. Yes, the offense can't be expected to operate at peak efficiency out of the gate. And special teams should certainly be an improved phase of the game.
Within two weeks of the regular season last year, this team turned a blowout loss to a losing team into a 10-6 masterpiece win over an undefeated team in their building. With five weeks to go before the opener there is much that can and will happen. O'Brien always says "every year is different." Whatever this team turns out to be is a long way from being determined.
Check out the best pictures from #TexansCamp Day 5.