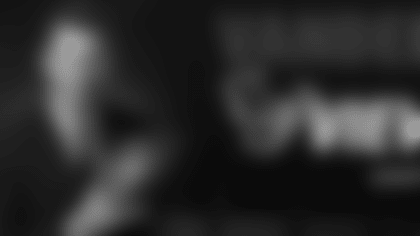 It's been the strangest of seasons. There's really no franchise historical precedent for what the Texans are going though. Sure, they've been through tough times and losing streaks before. But never this long, this late in the season with a winning record and a division championship still within reach.
Last year, the Texans went to Indy, pushing their chips to the center of the table knowing the division would likely be won or lost in that game.
It's certainly mathematically possible to still win the AFC South if they come up short Sunday. But they would need help; a concept almost unthinkable just three weeks ago. At that point the team was 6-3 on its way to Mexico City. Since then, they've played three one-score games but failed to execute in crucial second half possessions in opposing territory.
It's essential to play well on offense against a team that can put up a lot of points. Romeo Crennel said he expected the Colts to try to run the ball with Frank Gore, who had his best game of the year against Houston at NRG Stadium. But we all know the Colts live and die with Andrew Luck, who is capable of carrying his team through all sorts of on-field adversity.
The Texans defense is banged up but will have to put up at least a similar performance as they did against San Diego and Green Bay, holding each of those teams to 21 points. And that means the offense will probably have to score more than they have in a month.
While Gore had his best game against Houston, Brock Osweiler had his best outing against the Colts. He said he'll be looking to get into rhythm early. Here's to a productive ground game helping him out. Indy's leading tackler, D'Qwell Jackson is on suspension, which should help the cause.
The Colts are charging and the Texans are sliding. But NFL momentum is only as good as the latest game. And if the Texans pull this one out they will reignite their season, fire up their fanbase and return home for back to back games, looking to ice a division crown. If they lose, they will need to win out and get assistance from other teams.
Maybe it's fitting it all comes down to this. The Texans and their nemesis, for first place and a big leg up on the rest of the division. It's December. It's crunch time. And it's time to step up and get things moving in the right direction again.