Mother Nature finally gave Houstonians a little relief on Sunday, as they were treated to overcast conditions with mild temperatures. This was particularly welcomed by the tailgaters at Reliant Stadium. Tailgaters basked in the Autumn-like conditions as they prepared to watch their Texans take on the Minnesota Vikings.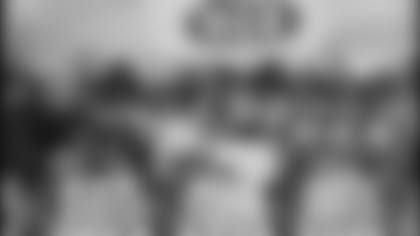 Once again, the HEB Tailgate Crew was on the loose in the Jiffy Lube Parking Lots, drumming up enthusiasm and keeping an eye out for the HEB Tailgater of the Game. This week's HEB Tailgater of the Game was Camp Bull Shirt, who tailgates in the Jiffy Lube Purple Parking lot prior to each home game.
This week's winner of the Taste of the Game contest was Doug Lonidier with his recipe for Grilled Steak and Shrimp on a Stick.
Your next chance to tailgate will be on October 31, when the Texans take on the Jacksonville Jaguars at 12 p.m. The Jiffy Lube Parking Lots will open at 8 a.m. Arrive early and enjoy the fun.
"It's the last great American neighborhood - the tailgating neighborhood. Where no one locks their doors, everyone is happy to see you and all are together sharing fun, food and football!"
The Commissioner of Tailgating