EDITOR'S NOTE:Texans fan Alan J. Burge will be writing a "Voice of the Fan" column throughout the 2004 season. His latest installment is below. Alan's views do not necessarily reflect the views of the organization.
* *

Is it possible to have a must-win situation in the second week of the season?
Probably not, but one glance at the Texans' schedule should convince even the most casual Texans fan that we really need this one on Sunday.
Every week in the NFL is tough but after the Texans visit Detroit on Sunday, they travel to Kansas City in Week 3. Then it's back home for two games at Reliant; the first one against an improved Raiders team and the second against an explosive Minnesota team featuring Daunte Culpepper and Randy Moss.
After that, it's a tough six-game stretch with four division games against Indianapolis, Tennessee, and Jacksonville along with a tough game at Denver and another tough but what should be exciting matchup against Green Bay in late November.
Not that it was ever going to be easy but for this team to finish 8-8, which in my mind would be a successful season, they really need to start kicking it up a notch.
Detroit won't be easy. They are tough at home, finishing 5-3 at Ford Field last season, plus the Lions are coming off an emotional win over the Bears last week that snapped an Oiler-esque 24 game road losing streak. Man, do I remember those days... Chuck Studley, Hugh Campbell, Larry Moriarty… errr…forgive me, for I digress.
Back to the Lions. They will be roaring at home along with a sellout crowd hoping for a quick 2-0 start of their own. The Texans will have to score early and often to help take the crowd out of the game.
The keys to this game for the Texans are simple.
First, they need to eliminate the mistakes that cost them the game against San Diego. Minus four in turnovers will almost always land you in the loss column so the Texans absolutely must not play giveaway to the Lions.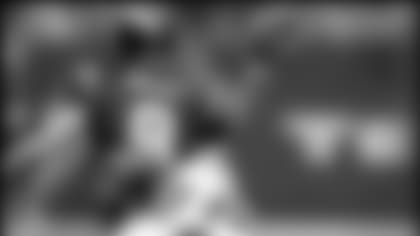 Second, there needs to be some semblance of a pass rush. Joey Harrington, like David Carr, is not a finished product. He can get flustered under pressure. The problem is that the Lions have a very good offensive line in terms of protection and Harrington is one of the least sacked quarterbacks in the league. Look for Jason Babin to come up with a big play or two in this one as he is playing in front of his home crowd and will be jacked up beyond belief. It would seem like the fast track at Ford would be perfect for Antwan Peek to show his speed off the edge on third downs.
Third, the defense in general needs to step it up several notches. LaDainian Tomlinson was contained fairly well last week by the Texans run defense but he still rushed for over 100 yards with 1/3 of it coming on one big run in the second quarter. Detroit doesn't have a LT, but they did draft Kevin Jones, a good-looking rookie running back who appears to be a very good fit in Coach Steve Mariucci's offense. The Lions were dead last in the NFL last season with 83 yards per game rushing and they only had 77 yards rushing last week at Chicago. That could mean there's hope for the Texans run defense this week especially since Jones got off to a slow start with only 36 yards in 15 carries against the Bears.
As we all know, the Texans' pass defense had problems with San Diego tight end Antonio Gates last week and since the NFL is a copycat league look for the Lions to try to exploit the Texans secondary by going to tight end Stephen Alexander more than they did at Chicago last week.
The biggest threat to the Texans pass defense may be Texas-ex Roy Williams who moves into the No. 1 WR slot this week in place of Charles Rogers, who was lost for the season due to injury. The Lions also have talent behind Williams with Tai Streets and Az-Zahir Hakim at the other wideout positions. That's why pressure on the QB is paramount.
Texans CB Dunta Robinson will be tested again on the long routes and reports out of Texans camp this week are that Demarcus (Petey) Faggins will be ready to help out if Robinson struggles. Although he had a rough opening week, giving up a long TD and committing a long pass interference penalty, I think Dunta will rebound this week and have a good game.
The Texans might be without backup RB Tony Hollings, who tweaked a knee on Thursday so look for Jonathan Wells to get the reserve carries. Wells doesn't have the speed or the pass catching ability of Hollings so there will be less flexibility for the Texans out of the backfield this week.
The Lions will also be missing CB Dre' Bly so look for the Texans to test the Lions backup corner early and often if they have success.
No, it's probably not a must win, but it's pretty close. Texans fans (and I'm sure Texans players and coaches) won't want to head to KC next week still looking for their first win. This one is winnable – just like last week. Let's go out there and take it instead of giving it away.
You can email the "Voice of the Fan" at: aj_texans@yahoo.com.* *