Gary Kubiak has a knack for turning relatively unheard of running backs into perennial 1,000-yard rushers.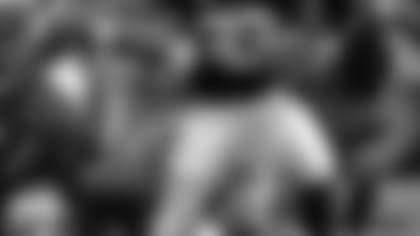 While University of Virginia running backs Wali Lundy may not be unheard of – at least not in the ACC – Kubiak thinks he has what it takes to gain some national recognition.
"I hope he comes in here and has an impact," Kubiak said of the Texans' sixth-round pick. "He's been an overachiever his whole life, and I'm sure he'll continue to do that."
Lundy is one of the top all-around running backs in Virginia school history. He played 49 games, the most for a UVA running back, rushed for at least 800 yards in each of his first three seasons and set a school and ACC record with 52 career touchdowns.
A left ankle sprain suffered early this past season hampered his play early on in 2005, but Lundy – selected as one of three team captains – rebounded to lead the team in rushing with 574 yards and 10 scores. He had enjoyed a career-best season the year before, when he finished with 175 carries for 864 yards (4.9 yards per carry) and 17 touchdowns as a junior.
Kubiak thinks if Lundy had declared for the draft that year – when he led the ACC in total touchdowns and rushing scores (17) – he would have been selected much higher than he was Sunday afternoon with the 170 th overall pick. But nobody's complaining. Kubiak likes Lundy's size (5-11, 215) and toughness, and thinks he'll find himself right at home in Houston.
"What he does best as a player is that he's a zone runner," Kubiak said. "He fits our scheme perfectly. He's a sharp young man and I think what we do offensively is just going to help his career as a pro."
The Texans selected wide receiver David Anderson from Colorado State University with their seventh-round pick (251 st overall). Having spent well over a decade in Denver, Kubiak often watched Anderson play all the time in college and was very impressed with what he saw. Kubiak's son, Klint, will be a sophomore defensive back at Colorado State next year.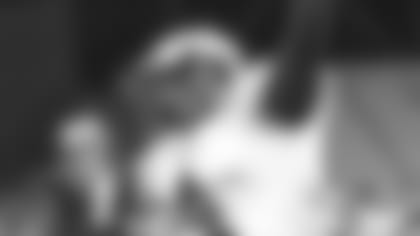 A semifinalist for the 2004 Biletnikoff Award, given to the best receiver in college football, Anderson holds school career records with 200 receptions for 3,330 yards and also 15 100-yard receiving games, which broke the old school record (13) dating back to the early 1970s.
"This guy is a battler," Kubiak said. "He was one of the most productive receivers in his conference for many years. I just think he'll bring an attitude to our team – I know he'll be a great special teams player. And when you have your fourth, fifth, sixth receiver on your team, they have to help you in that category."
As far as the team' entire draft class, Kubiak is ecstatic.
"All in all, I think all of our draft choices have a chance to make an immediate impact," Kubiak said. "I know that's putting a lot of pressure on them, but that's why we picked them. We need this football team to get better. Fast. And I think those guys can help us do it quicker and better than anybody."