What happened to the Texans that won three out of four games in October?

It's a valid question, but ultimately immaterial when asked under the context of the infamous "24-hour rule"
Traditionally coaches and players allow themselves a day to stew and ponder what could have been different in wins and loses. A 16-13 loss to Green Bay last Sunday had positives and negatives.
Plenty to think about. But it's over.
The Tennessee Titans (4-6) visit Reliant Stadium Sunday fresh off a division win. The Texans (4-6) don't want a repeat of the Packers game and have had recent success against the Titans.
"All I know is it's going to be a dog fight," defensive end Gary Walker said. "Anytime you play a divisional game, you're going to have a physical football game. That's what we're getting ready for. We played and actually came away with the win up there but that's not going to do anything as far as this Sunday. Sunday's a new game and we just have to go out there and execute."
LAST WEEK:Tennessee won the first of a league high three straight road games at Jacksonville Sunday.
McNair threw for 209 yards, a touchdown and two interceptions in the game. Running back Chris Brown missed his first game of the season with turf toe but his replacement, Antowain Smith rushed for 95 yards on 24 carries.
The Titans defense continues to play well despite a plethora of injuries. Rookie defensive end Travis Laboy upped his sack total to 3.5 and rookie cornerback Rich Gardner sealed the game with his first career interception.
THE SERIES:The Texans defeated the Titans 20-10 Oct. 17. It was Houston's first victory over Tennessee in five tries.
Tennessee won the last game in Houston when McNair threw a 23-yard touchdown pass to Drew Bennett with 17 seconds remaining.
INTERESTING STAT:Reliant Stadium is regarded as one of the loudest places to play in the NFL. Now there is proof.
Texans fans have accounted for 25 penalties, 10 timeouts and one turnover by opposing teams in five home games this season.
TEXANS ON DEFENSE:The injuries began in the preseason for the Titans and they haven't slowed since.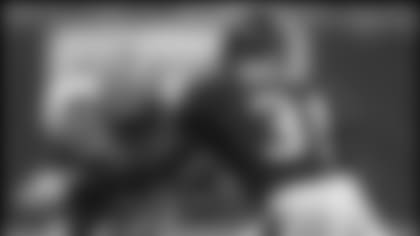 Wide receiver Tyrone Calico sprained both of his knees in a freak play against Dallas in the third preseason game and never fully recovered. He was placed on injured reserve a few weeks ago.
Tight end Erron Kinney has missed five games. Brown missed a start last week. And McNair, the team's workhorse, can't seem to shake a bruised sternum which cost him two starts over the past four weeks.
But the Titans have still managed to hold on to the ball long enough and score enough points to win games.
Tennessee is fourth in the league in time of possession and averages about 18 points per game. McNair has been limited with passing targets, but Pro-Bowl wide receiver Derrick Mason is still carrying the load. He has four touchdowns and leads the league with 62 receptions.
Brown is still fifth in the AFC with 872 rushing yards despite missing last week's game against Jacksonville. Smith has also proved a viable backup.
The Texans intercepted McNair four times in the last game including one in the end zone by Marcus Coleman. Houston also dominated time of possession in the game, holding the ball for more than 32 minutes.
The Titans offense is not as explosive as it has been in previous years but still averages 325.8 yards per game. The 48-points thrown up against Green Bay earlier in the season should be a reminder of what Tennessee can still do.
"They play well on the road," Walker said. "They don't get rattled. They've got a lot of good leaders up there on defense and offense. When you've got (McNair) on the field … as long as he's got the ball in his hands he gives them a chance to win. We've got to concentrate on containing him and keeping him under control."
Houston leads the league with 15 interceptions. Dunta Robinson and Aaron Glenn lead the team with four a piece. The team has won every game this season when it wins the takeaway/giveaway battle.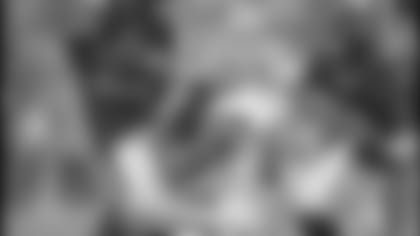 In four wins the Texans have held opponents to 54 points on 45 drives. In six losses, that number has slipped to 167 points on 67 drives.
Green Bay is a top-five offense in the league and was held to only one touchdown.
Titans head coach Jeff Fisher said Brown has "a chance" to play Sunday. The team said he would come out of a protective boot sometime this week and get back on the practice field.
Kinney caught a pass to keep a drive alive in Sunday's game and is quickly settling back in as one of McNair's favorite targets. However outside of Mason (62) and Bennett (43), the Titans have no player with more than 19 catches.
The offensive line has allowed 22 sacks on the season and has also suffered injuries. Rookie Jacob Bell continues to start at left guard and has performed well. Jason Matthews, an 11-year veteran, moved into the starting lineup at left guard and is listed as the backup at two other positions on the line.
Rookie Eugene Amano also is a second-stringer at two positions.
SPECIAL TEAMS:This one could be a punting battle.
Titans punter Craig Hentrich missed the season opener with stiffness in his back and has been facing the problem the entire season. The Pro-Bowler still averages 43.7 yards per kick.
Texans punter Chad Stanley leads the league in punts inside the 20 since 2002 (88).
He is averaging 41.9 yards per kick.
Tennessee has struggled on special teams this season. Several young players have been thrust into action because of injuries. Bears cornerback R.W. McQuarters returned a punt for a touchdown that helped keep the Bears in a game they eventually won in overtime.
Titans opponents average about 7.8 yards per punt return and 20.6 yards per kickoff return.
Titans kicker Gary Anderson has missed only one field goal this season. Hentrich, who handles all kicks outside of 50 yards, has missed both of his field goal attempts.
TEXANS ON OFFENSE:Despite several injuries and three rookie contributors on the defensive line the Titans have done well on defense and rank 10 th in the league.
Of course, they had two more key injuries against the Jaguars that could drastically effect the rest of the season.
Nickel back Andre Woolfolk dislocated his wrist. He will be out for the year along with rookie safety Justin Sandy who was called up from the practice squad before last week to fill a hole.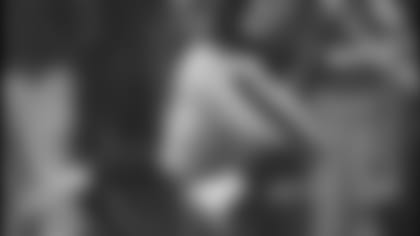 Keith Bulluck is the only linebacker that has stayed healthy this season. Starting defensive tackle Albert Haynesworth is questionable for Sunday with an elbow injury along with linebacker Rocky Boiman, who was named a starter at the beginning of the season when Peter Sirmon tore an anterior cruciate ligament.
Yet the Titans run defense has held strong.
Tennessee has not allowed a 100-yard rusher in six games against the Texans and held Packers running back Ahman Green to 33 yards on 10 carries.
Edgerrin James, Corey Dillon and Fred Taylor are the only running backs to rush for more than 100 yards since Fisher became head coach of the franchise in 1995.
Despite losing four members of the secondary for the season Tennessee's pass defense has not surrendered a passing touchdown since the first half of an Oct. 24 game at Minnesota (14 consecutive quarters).
Bears quarterback Craig Krenzel and Jaguars quarterback David Garrad combined for 245 passing yards, three interceptions and a 32.8 passer rating in the Titans past two games.
The Texans jumped out to a 13-3 lead over the Packers but managed only 58 yards of total offense in the second half.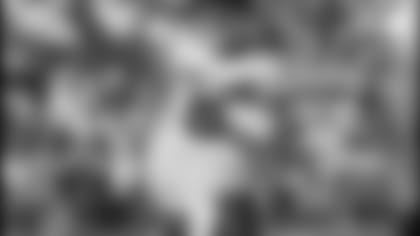 There's only one way to change that.
"Coaches are going to call the plays and we've got to execute them," David Carr said. "You can send any play down there and if the players don't turn around and make a good play out of it then it's a bad play. If we make a good play out of it then it's a good play and we don't have to worry about that. We've got to execute better."
Carr threw for only 164 yards in the game, but was limited by a couple of costly sacks and penalties in the second half.
Improving the run game will be paramount in keeping the ball out of McNair's hands and preserving a victory.
In the last game at Tennessee Jonathan Wells rushed for 73 yards and a touchdown.
Fisher did not necessarily want so many injuries in his team's secondary but said the replacements are handling it well.
"You have to place a great deal of emphasis on teaching," he said. "You have to get your young players ready to play and that's what we've done hoping they don't have to play before their time is do. But in our case, in a lot of situations we've had to play young players and that's just the way it is.
"They have short term memories which are good to play in the secondary and they've shown us, at least on the practice field, that they're capable of making plays."