In just a few short weeks the Chiefs have gone from a Super Bowl contender to 0-2. The weather grows cooler in Kansas City, but the heat is very much on entering Week Three.

Questions concerning the status of star running back Priest Holmes haven't helped the situation. He has an ankle injury and was listed as questionable in Wednesday's injury report.
The Texans can understand some of the Chiefs pain. A 0-2 start doesn't necessarily fit the plans fans had for the third-year franchise.
A win in Arrowhead Stadium when the teams meet Sunday will help ease some pain.
"The fans are going to start cooking at seven in the morning and they're going to be there until one or two that night," Texans defensive end Gary Walker said. "They definitly have the support of the fans. It's a hostile environment. It's loud. This is probably the toughest road trip we'll have all year as far as fans and loudness of the stadium."
The Panthers won at Arrowhead for the first time in team history without the services of running back Stephen Davis and wide receiver Steve Smith.
It wasn't the best day for the Chiefs offense.
Trent Green threw for 187 yards with no touchdowns and an interception, while Holmes rushed for 66 yards.
Defensively the Chiefs were led by cornerback Eric Warfield, who picked off two Jake Delhomme passes, returning one for a touchdown.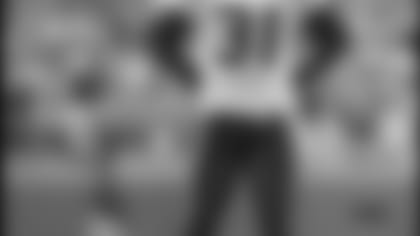 The Texans (0-2) defense had trouble getting off the field on third down for the second week in a row and turned the ball over three times in a 28-16 loss at Detroit.
Domanick Davis rushed for 78 yards and caught a team-high 11 passes for 95 yards. Quarterback David Carr threw for a season-high 313 yards and two touchdowns, but was forced to play catch-up for most of the game.
On special teams the Texans gave up a kickoff return for a touchdown for the first time since 2002.
The defense allowed the Lions to convert 6-of-11 third down attempts (4-of-5) in the second half.
TEXANS ON OFFENSE:The Chiefs went through the off season with only one notable addition to the defense, and he can't even play.
Gunther Cunningham was hired to captain a defense that finished 29 th in the NFL last season. Cunningham was the head coach in Kansas City in 1999 and 2000 and has always been known for simple, yet aggressive defensive schemes.
He coached one of the league's best and deepest linebacker units at Tennessee for three seasons, but has a much different challenge when it comes to the Chiefs personnel.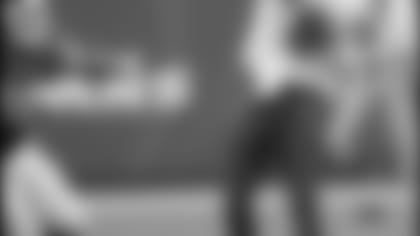 Linebackers Shawn Barber, Monty Beisel and Scott Fujita have benefited from the new defensive system. They have been in the top-five in tackles in the Chiefs first two games, finishing one, two and three in total tackles against the Panthers.
Chiefs linebackers are averaging 23 tackles per game.
Yet, strangely, Kansas City is last in the league against the run, allowing more than 187 yards per game.
But the Texans are still very much concerned.
"We want to go in there and play our best football game and take care of the things we can control," Texans head coach Dom Capers said. "Arrowhead is a loud, tough stadium to go into. They have a tremendous record there. You see their defense play well at times, they've just been struck by the big play."
The Chiefs rank 26th in total defense, perhaps due to an over aggressive nature.
Defenders have been burned for 217 passing yards and two touchdowns and have recorded only four sacks for 38 yards.
The Texans still hope to make an impact in the passing game as they did in game one and two. Carr threw for a season high in yardage against the Lions and receivers like Derick Armstrong began embracing their role on the team.
The Texans rank sixth in the league in passing, 17 th in rushing.
"I think as a receiving corps we're much better than we were last year," Texans wide receiver Andre Johnson said. "Adding Derick helped us out a lot. A lot of people don't know Derick came in the game and got four catches. It's there, we just have to put everything together and quit doing the little things that cause us to lose the game."
Chiefs defensive end Vonnie Holliday is listed as questionable for Sunday's game with a groin injury. He was inactive last week, but recorded a sack in the season opener against Denver.
Defensive tackle Ryan Sims was drafted in the third round in 2002 and is coming off a three sack season.
Davis ranks eighth in the AFC in rushing with 265 yards and two touchdowns, but has four of the team's seven turnovers.
"Everybody's going to come and try to strip it now," Davis said Wednesday. "I'm like the main target. I know they're going to come after me and try to strip it as much as they can so I just have to protect it."
Capers said the team has given no extra attention to protecting the football, but added the defense focuses on stripping the ball everyday at practice to keep offensive players aware of the need to limit turnovers.
The trick is regaining confidence, which the Texans seem to have facing the Chiefs defense.
"We can win and we have the talent to do it," Davis said. "It's up to us as a team to put everything together and get this thing rolling the right way.
We can do some things (against the Chiefs), but like I said if we protract the ball and do what we have to do, we can do some good things."
SPECIAL TEAMS:Chiefs return man Dante Hall has become a poster boy for NFL special teams. That happens when you return four kicks for touchdowns in four-straight games.
The Texans gave up a 99-yard kickoff return for a score against the Lions and can not afford to give Hall any semblance of an opening.
He'll take it to the house.
Hall has seven career special teams scores, his last coming Oct. 5 of last season against Denver. He has returned eight kicks for 121 yards in two games this season.
He also returned one against the Texans in 2003.
"Anytime a team, first of all, had a guy return one against them, the red light goes way up," Hall said. "They (the Texans) had one returned against them last week, so you know they're going to be focused. It's that much harder on the special teams. I look for these guys to come out and be even more aggressive on the coverage teams just because they had troubles with it last week. It will be tougher to get one this week with the fact that Drummond was able to take one to the house last week."
Former Texans punter Steve Cheek has done well in his first two games with the Chiefs, averaging 44.7 yards per kick. Cheek was traded to Kansas City at the close of training camp for a conditional draft pick.
Texans return man J.J. Moses has had a solid average in both punt and kick returns, helping the Texans start with better field position than their opponents in most of the preseason and the first two games of the regular season.
He also spent time on the Chiefs practice squad during the 2001 season.
TEXANS ON DEFENSE:Kansas City has yet to record a touchdown through the air, relying primarily on Holmes and the defense for offensive production.
The Chiefs are 7-of-25 on third down this season (25 th in the NFL). Conversely, the Texans defense is last in the league when it comes to third down efficiency.* *
"I think the biggest thing is we have to focus on ourselves," linebacker Kailee Wong said "We just have to really focus on what we need to do. We need to focus on getting of the field on third down, holding on to the ball and creating some turnovers on defense."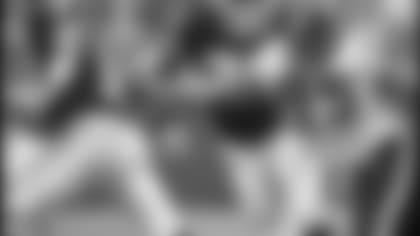 The Texans have seen success on first and second downs. The unit is still 11th in the league in total defense and will face a Kansas City offense with high expectations.
Holmes has scored all of the team's offensive touchdowns and Green has struggled through the air. He has completed just 50 percent of his passes, mostly to wide receivers Johnnie Morton and Eddie Kennison and tight end Tony Gonzalez.
But injuries have started taking their toll.
Kennison pulled a muscle in his leg in Sunday's game against the Panthers and may not play against the Texans. He is second on the team with seven catches for 121 yards. Hall would get more reps on offense if Kennison sits out.
Hall is not known for receiving ability, but is slowly playing a bigger role. He had 40 catches with just one touchdown last season – up from 20 catches in 2002.
The Texans have worked for two weeks on getting pressure on the quarterback, but have only three sacks to show for their effort.
Wong leads the team with two sacks.
Green is 9-of-14 for 67 yards and an interception in blitz situations. Experience at receiver for the Chiefs has been a question for a couple of seasons, with Kennison's injury, those questions grow more intense.
Gonzalez has been to five pro bowls and averaged more than 806 receiving yards through his career. Holmes is another valuable target.
Morton has had four 1,000-yard receiving seasons but managed just 397 and 740 yards the past two years.
But sacks aren't easy to come by against an offensive line that has a combined 44 years experience. The Chiefs starters have surrendered a total of 106 sacks their entire careers. Willie Roaf and Will Shields have been to nine Pro Bowls each.
"It's a lot of stuff we've got to do," Texans defensive end Robaire Smith said. "We've got to cover better back there, we have to get the calls together, we have to all be on the same page. The reason we're not getting off the field isn't just because we're not getting pressure. There's a lot of stuff we have to correct."
Vermeil said the Chiefs will prepare as if Holmes will start. But the Chiefs are a different offense when Holmes is in the game.
"We like the fact that we're averaging 5.4 yards per rush," Vermeil said. "Priest has had two of his longest runs in the first two games. What did Priest tell us he wanted to do? He wanted to rush for 2,000 yards and make more long runs. He's a man of his word. Now, we've got to get him healthy so he can keep doing it. It's also a reflection that the offensive line is still blocking the run pretty good."
If Holmes can not play, Derrick Blaylock will start.

Blaylock has rushed three times this season for 13 yards. He rushed for 112 yards and a touchdown last season.

He entered the league as a wide receiver/running back. Vermeil is confidant with his ability and versatility, saying he is routinely one of the team's better special teamers and a force in the weight room.* *
---