It feels like the Texans and Titans have been playing for decades.

The connections between the two teams have the feeling of those from old NFL rivalries not between two franchises that have met only four times.
Perhaps that's a good thing. Divisional foes mean familiar opponents.
But this Tennessee team has plenty of unknown factors and Jekyll and Hyde qualities the Texans wanting to take advantage of. The Titans two wins have come off opponents with a combined 1-9 record. But throwing up 48 points at Green Bay Monday night stirred up some emotions in Nashville.
Not that there won't be plenty of those for this game to begin with.
"You didn't have to look very hard Monday night to see they are a dangerous team," Texans head coach Dom Capers said. "They had the Packers down 17-0 before the game got going really."
LAST WEEK:The Texans (2-3) shocked the league in what was nearly the greatest comeback in team history. Houston was staring at a 21-0 deficit early in the third quarter, but clawed back to tie the game at 28 before losing 34-28 in overtime to the Minnesota Vikings.
Quarterback David Carr threw for a career-high 372 yards and three touchdowns to pull the Texans back from a disastrous first half against the Vikings. Wide receiver Andre Johnson did most of the damage, catching a career-high 12 passes for 170 yards and two touchdowns.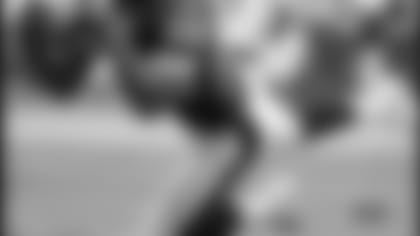 Wide receiver Derick Armstrong finished with his first touchdown of the season and 101 receiving yards.
Minnesota (3-1) quarterback Daunte Culpepper threw for 396 yards and five touchdowns, including a 50-yard strike to wide receiver Marcus Robinson in overtime to secure the victory.
"We battled back from way down and gave ourselves a chance," Capers said. "We had legitimate chances to win the game. You're always going to respond one of two ways after a disappointing loss like this. You can give in to it, you can let it cripple you, you can get down. Or, you can battle back and fight through it and become stronger. I really believe this about this team. I don't think anyone can question the heart and competitiveness of this football team."
Packers quarterback Brett Favre threw three interceptions – one of six Packers turnovers in the game.
Titans quarterback Steve McNair missed the previous week's game with a severely bruised sternum, but returned to action against the Packers and threw for 206 yards and two touchdowns. Tennessee running back Chris Brown resumed his dominance after an off week at San Diego rushing for 148 yards and two touchdowns.
Tennessee's defense had one of its best outings of the year, holding Packers running back Ahman Green to 33 yards on ten carries.
THE SERIES:The Texans lost in the final seconds at Reliant Stadium last year when McNair found wide receiver Drew Bennett in the back of the end zone on a fourth-down play to cap a come-from-behind victory.
TEXANS ON OFFENSE:Carr is second in the NFL in passing yards (1,375) after Sunday. The Texans will need just as much, if not more, of him and Johnson against the Titans.
Tennessee's defense was suspect during a three-game losing streak, but came back with a vengeance against the Packers.
Houston can not bet on a different defense showing up at the Coliseum Sunday. The Titans did a solid job against the Dolphins as well, but collapsed in the second half against the Colts and the Jaguars.
"They got after Green Bay from what I saw Monday night," Carr said. "We've got a tough task for us. Anytime you play against someone from your division that you see two times a year and I've played against them four times already, it's never an easy game at all. It's always a physical football team. Whenever we play Tennessee I'm always sore the next day."
The unit is led by outside linebacker Keith Bulluck. Bulluck, who went to his first Pro Bowl last season leads the team with 30 tackles and is one of the more vocal players in the locker room.
The Packers thought they had a mismatch with Bulluck covering tight end Bubba Franks up the middle of the field. The fifth-year linebacker responded by diving to knock the ball away with his left hand.
Bulluck is a solid player, but perhaps his biggest contribution has come with staying healthy. The Titans started recently acquired linebacker Justin Ena and second-string middle linebacker Brad Kassell Monday night against the Packers because of injuries.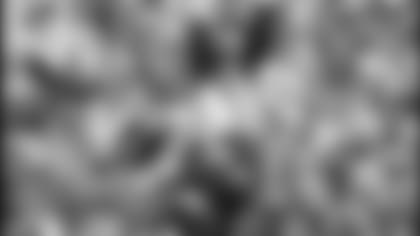 In four linebacker packages the Titans were forced to use long snapper Ken Amato, who hadn't played linebacker in a game since college.
Kassell missed most of training camp with an injured achilles tendon. Ena had four tackles and a pass defensed against the Packers.
Starting outside linebacker Rocky Boiman dressed Monday night but did not play. He may return from a knee injury against the Texans.
Boiman is one of the more fiery players on the Titans defense, leading the team on special teams the past two seasons before moving in as the starter when Peter Sirmon was lost for the season with a torn anterior cruciate ligament.
Tennessee defensive line lost tackle Robaire Smith and end Jevon Kearse through free agency and now has seven sacks through five games (tied for 25 th in the league).
The unit has had difficulty stopping the run, allowing a little more than 153 yards per game on the ground in three losses. But the team rebounded against the Packers, holding Green to just 33 yards.
But that's not enough for Titans head coach Jeff Fisher
"Our numbers were good only because (Green Bay) didn't run it because we got up," he said Wednesday. "No we're not satisfied with our production against the run. We're missing some key players at the linebacker position and it has taken time to settle down. I think we're as settled as we've been all year. We were not challenged last week and I expect to be challenged this week by the Texans."
The secondary is missing starting free safety Lance Schulters (foot injury) but has done well in recent weeks.
Schulters' replacement, Lamont Thompson, was a second round draft pick by the Bengals in 2002. The Titans added him in the middle of training camp last season. He now leads the team with three interceptions.
Cornerback Samari Rolle had an interception overturned by coach's challenge against the Packers and has a history of shutting down some of the league's best receivers, including divisional opponents Marvin Harrison and Jimmy Smith.
Rolle's counterpart Andre Dyson has 11 interceptions in 49 games. As a team, the Titans are tied for second in the league with six interceptions (three in each of two wins).
Look for reserve safety Scott McGarrahan to come into the game in certain situations. He is a good run stopper for his size.
SPECIAL TEAMS:The Titans appear to have at least temporarily given up on finding a replacement for wide receiver Derrick Mason when it comes to punt returns. Mason, who has gone to the Pro Bowl as a return specialists and receiver, has returned 10 punts this season for a 4.1 yard average.
Titans punter Craig Hentrich missed the first game with back problems but is back in the lineup. Hentrich, who is perhaps best known for his "knuckle ball" punt is seventh in the AFC with a 43.4 yard average.
Tennessee lost kicker Joe Nedney before the season for the second straight year and brought the league's all-time scoring leader Gary Anderson back to Nashville. The 45-year-old is six-of-seven on field goal attempts. The Packers blocked a kick Monday night.
TEXANS ON DEFENSE:To avoid any confusion, this is McNair's team.
His ability to play through pain and adversity has been well documented and is the reason the Titans have gutted out so many close games in the past few seasons, including last year's victory in Houston.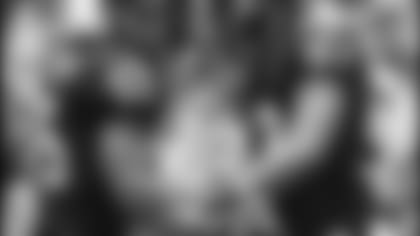 But a new star has emerged in Nashville. And this one doesn't have anything to do with country music.
Chris Brown is second in the league with 556 rushing yards and a staggering 5.2 yards per carry average. All four of his touchdowns have come from more than 20 yards out.
"He definitely is a threat to take one to the house," Texans linebacker Kailee Wong said. "He's a very fast guy. You see that on film. The running style, or the running game, is the same, but he has the ability to take it the distance."
All of a sudden the Titans offense is looking more like the group that captured the AFC Championship in 1999 with a dominant Eddie George in the back field and possession receivers on the outside.
Those Titans averaged 113 passing yards and 217 passing yards per game. The 2004 version is averaging 150 rushing yards per game and 183 through the air.
George averaged 4.1 yards per carry in 1999.
Mason and Bennett are first and second on the team with 355 yards and 311 yards respectively. Tennessee has in all likelihood lost wide receiver Tyrone Calico for the season. He sprained both knees in the preseason and aggravated the injury a few weeks ago.
He became the primary deep threat when the team traded Justin McCareins to the Jets before the season.
McNair hasn't put up MVP-like numbers in his four starts, but his two touchdown passes in Green Bay show he can still air it out to Mason and Bennett. He also connected with Eddie Berlin for a score.
"It's slowed us down a little bit, but at the same time we had some young guys against Green Bay who stepped up and proved they can perform on a high level, especially on a Monday night," McNair said of losing some of his top receiving threats. "They performed well on a Monday night, with all the pressure and everyone looking at them, I'm quite sure they have enough confidence to help them this weekend and in the weeks to come."
Tennessee starts one rookie – left guard Jacob Bell – on the offensive line and could start a second – Eugene Amano if right guard Benji Olson can not recover from a groin injury suffered against the Packers.
The Titans dressed 12 rookies for the Green Bay game. Fisher, like any coach, doesn't like playing so many young players. But he welcomes the experience they are picking up early in the season.
Bell and Fleming threw key blocks in the game freeing Brown for extra yardage. Fleming also caught a touchdown pass, giving the Titans another receiving threat at fullback.
McNair said Wednesday that he is feeling good. Perhaps as good as he has felt since injuring his calf last season against the Atlanta Falcons.
His ability could be the "X-Factor" when it comes to the Texans defense, which did a good job containing Culpepper's scrambling ability, but allowed 396 passing yards. The Texans defensive ranking has now dropped to 26 th in the NFL.
Not a worry in the locker room however.
"The biggest thing in the wins you saw when we get turnovers and get off the field on third down our rankings are going to climb," Wong said. "That's really what we have to focus on and as long as we do that we'll be fine."* *
---