The visitors' locker room in Denver is massive – one of the largest in the league.

In most cases simply out played, the Texans had little time or room for finger pointing unless it was directed toward the bathroom mirror.
A little more than three hours later the team was back on the ground in Houston. The next day they watched film. Then it was history.
Like the rest of the team guard Zach Wiegert watched the film on Monday and was frustrated through Tuesday.
"I came in and watched a little Indy film and forgot all about it," he said. "That's all you can do. I've played for 10 years and if you sit there and think about what you did last week it will ruin you for the coming week. Hopefully everyone has forgotten about it and move on to the next game."
The next game is not an easy one however. Indianapolis is 5-3 and fresh off a win over the league's best offense.
"You don't see many people stop them," Texans head coach Dom Capers said. "I don't think there has been a team in the league that has really stopped them. When you go in when you're playing against Indianapolis you know they're going to get their yardage. You have to try to minimize it and do the best you can to get them out of the end zone."
Manning threw for 268 yards and four touchdowns. He threw only six incompletions and finished the game with a 144.8 quarterback rating.
James rushed for 123 yards and caught five passes for 56 yards but did not score. Neither did Harrison who had 81 receiving yards.
The Vikings dug out of a 14-0 deficit to tie the game at 28 with 2:54 left but Colts kicker Mike Vanderjagt connected on a 35-yard field goal for the win.
THE SERIES:The Texans gave the Colts plenty of fits the last time the teams met.
Houston took a 17-3 lead into the fourth quarter but the Colts scored 17 unanswered points in the final period to win the game.
The Texans are 0-4 against the Colts.
TEXANS ON DEFENSE:The Colts have the best passing offense in the league (298 yards per game).
With 26 touchdowns and only four interceptions Manning is without question one of the best passers in football. He has thrown for 2,429 yards with a 66.5 percent completion rate in just eight games.
No team has stopped him this season, even with a solid pass rush. Pressuring Manning into mistakes is not an easy task. The Colts offensive line has started a combined 240 games.
Right guard Tupe Peko is the youngest and least experienced, starting only nine career games. But the line as a whole has allowed only five sacks – first in the league.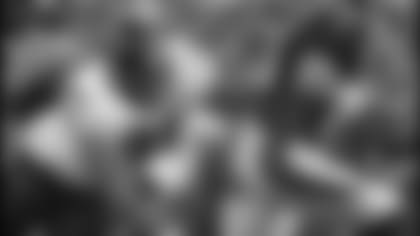 Indianapolis also runs several plays out of two-tight end sets. The formation allows for solid protection and run blocking since Manning often comes to the line of scrimmage with three plays – two runs and a pass – and audibles to a play once he sees the defense.
"Anytime you play a quarterback like this you just have to be sound on defense," defensive end Robaire Smith said. "If everybody does their jobs it will take care of itself."
Covering the Colts stable of tight ends and receivers presents other problems. Harrison, Wayne and third wide receiver Brandon Stokley have a lengthy history of burning opponents.
Stokley, a fourth round draft pick by the Baltimore Ravens in 1999, is having his best season as a pro, recording 36 catches for 533 yards and three touchdowns.
He is one of the Colts big play threats from the slot position.
Texans nickel back Demarcus Faggins has performed well this season, recording 18 solo tackles, seven passes defensed and two interceptions.
He started the first game of his career against the Colts last season at Reliant Stadium and matched up against Harrison.
But it will be an entirely different defense playing the Colts Sunday.
Eight defensive players were on injured reserve in the teams' last meeting, including starting cornerback Aaron Glenn (who would have started against Harrison), and linemen Gary Walker and Seth Payne.
The team will have those players healthy for Sunday and has added a first round draft pick at cornerback (Dunta Robinson) and free agent Smith to the defensive line.
As for the run, the Colts are better than they have been in two seasons.
A healthy James is averaging 4.5 yards per carry (791 yards on 177 attempts) and already has five touchdowns. Domanic Rhodes is still a dangerous change of pace and has rushed for 91 yards and a touchdown when James is out of the game.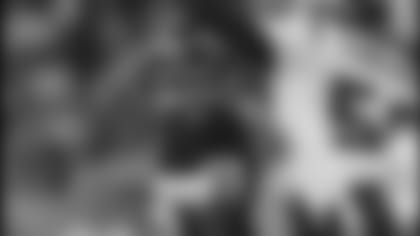 The Texans had been performing well against the run before last week at Denver. Reuben Droughns rushed for 120 yards, the most by an opposing running back since Raiders running back Amos Zereoue rushed for 117 Oct. 3.
Indianapolis coaches and players have made no secret about wanting to controlling the clock with the running game. The Colts have had the ball for just over 28 minutes per game and want to improve time of possession.
The Colts have held the ball for more than 30 minutes in just one of three losses
The offense started Monday night with five straight running plays and ended up with a 9:04 advantage in time of possession.
Indianapolis is known for the play action pass set up by "stretch" plays, where the running back runs on a diagonal to the numbers on the field and the quarterback stretches out an arm to give him the ball.
Manning is one of the best at showing the defense the ball until the last possible second, then pulling it in for the fake.
SPECIAL TEAMS:Vanderjagt was perfect on field goals last season but has missed two of eight tries in 2004.
He has a big leg but was replaced by punter Hunter Smith on kick off duty Monday night.
Smith averages 45.8 yards per kick but Colts special teams are giving up a little more than 10 yards on punt returns.
Texans kicker Kris Brown missed his only field goal opportunity against the Broncos – his second miss of the season – and had a shot at just one extra point.
Houston will need a better effort in the return game against the Colts. The Texans finished with minus-six punt return yards last week.
TEXANS ON OFFENSE:A solid effort on offense will go a long way in stopping the Colts high-powered scoring machine.
The Texans may very well find themselves in a shootout Sunday at the RCA Dome. They have the talent.
David Carr was not thrilled with the offenses performance at Denver. The group came away scoreless after a successful opening drive and did not get back on track until it was too late.
One of two touchdowns came off special teams. Antwan Peek's blocked punt set up 1 st and goal at the 1-yard line.
Carr threw for 245 yards but most of that came after the Texans fell too far behind.
"We have a lot of room for improvement," Carr said. "I think our team is steadily improving. I think we're playing more consistent on offense. As far as the offensive side of the ball we have an opportunity to be pretty good. We just have to go out and execute and really take advantage of our opportunities to score points because that will really take the pressure off our defense."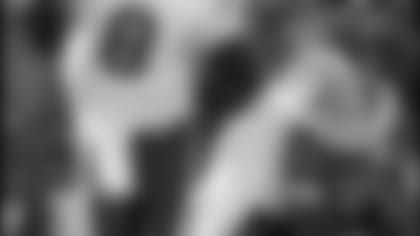 And the Colts are not exactly known as a defensive power house. Here's an ironic fact – Indianapolis head coach Tony Dungy was once a defensive coordinator.
Well, times have changed and the Colts defense barely worked its way up to the 31 st spot in the league after allowing 21 points Monday night (one score came on special teams).
Dungy now has a defense that gave up 590 yards to the Kansas City Chiefs two weeks ago.
Indianapolis is allowing more than 400 yards per game – 287 through the air.
Good news for the Texans, who enter the game with a top five quarterback in Carr, a top five receiver in Andre Johnson and a running back in Domanick Davis who appears to be hitting stride after some untimely injuries.
Houston leads the league with 24 pass plays for more than 25 yards. The Colts, conversely have allowed 34 plays of 20 or more yards, 27 th in the NFL. They have allowed 124 plays of more than 10 yards. That is last in the league.
But if the Texans are going to take advantage of a suspect defense they must first find a way to stop some of the Colts playmakers.
Defensive end Dwight Freeney single-handedly disrupted Vikings quarterback Daunte Culpepper Monday night, sacking the league's top quarterback twice for 15 yards.
He leads the team with six sacks.
Freeney had to overcome a size disadvantage early in his career, but makes up for height in bulk. As a result he is quicker than most pass rushers.
"Well Freeney is awful good," Capers said Monday. "He's maybe as fast as any defensive end and when you put him on that turf in Indianapolis it makes him that much quicker and faster. So will we have a challenge, yes. We'll have a challenge over there but it's one of those situations where you don't' want to have a guy block him one on one all day either."
He is joined on the line by Montae Reagor, Josh Williams and Raheem Brock. The other linemen have combined for two sacks, but the Colts make a routine of rotating fresh linemen into the game.
Freeney's backup, Robert Mathis is second on the team with five sacks.
Cornerback Nick Harper leads the team with three interceptions. He has 16 tackles, three passes defensed and no interceptions in two games against the Texans.
He aggravated a shoulder injury against Minnesota and is questionable for Sunday's game. Safety Mike Doss missed the Vikings game. His is listed as questionable for Sunday's game.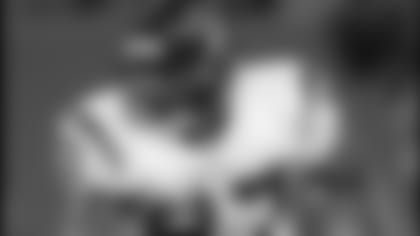 Davis had success running against the Colts last season, rushing for 208 yards and four touchdowns in two games. Indianapolis is again weak against the run, giving up 116 rushing yards per game.
Minnesota averaged 5.8 yards per carry against the Colts Monday night, even without wide receiver Randy Moss in the game to pull a safety out of run support.
"We're so close on so many runs," tight end Mark Bruener said. "It really seems we haven't had a breakout game in regards to our running game. We have the talent both on the offensive line and in the backfield … It is very, very frustrating for us not to have a big run or a big game where we've been able to run the ball effectively, but it will come. If we're patient and continue to work hard and understand that it will take some time, it will come."