There's no better way to spend a week of summer vacation than participating in an action-packed week of fun at the Houston Texans Youth Football Camps. Youth can take part in either Session 1 that runs from Monday, June 21-Friday, June 25 or Session 2 from Tuesday, July 6-Saturday, July 10.
Both sessions offer both "Flag Football" for youth ages 8-12 or "Introduction to Tackle Football" for youth ages 11-14, with the exception of students who are in high school at the time of the camp sessions. All camps will be held at the Texans Practice Facility located at 8335 Lantern Point Dr, Houston, TX 77054.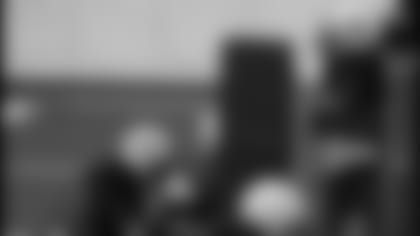 Because space is limited to 300 participants per session, the Session 1 (June 21-25) session of "Introduction to Tackle Football" has already been filled. "Flag Football" for Session 1 is still available while both programs have space remaining for Session 2 (July 6-10).
Each morning will begin with drills, technique instruction and a group competition before the session breaks for lunch and an autograph signing with a Texans player. Lunch will be provided by the Texans and Papa John's on the first day of camp and Outback Steakhouse on the Friday of both sessions. Youth participants in Session 1 will need to bring a packed lunch Tuesday-Thursday and those attending Session 2 will need a packed lunch on Wednesday, Thursday and Saturday.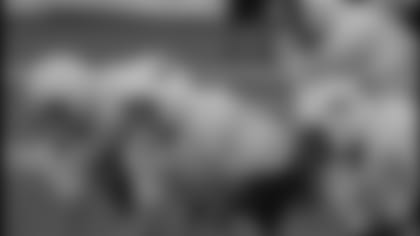 Equipment will be provided for youth enrolled in the hands-on "Introduction to Tackle Football." In order to make insure that each participant's equipment fits properly, fitting dates are scheduled for June 17 from 6-8 p.m. and July 1 from 6-8 p.m. at the Texans Practice Facility.
Each participant will receive a Texans Youth Football Camp jersey, Texans Youth Football Camp photos (one 5x7, four wallets and one team photo), a Texans helmet antenna topper and coupons for Outback Steakhouse.
Register now and join in the football fun! Online registration is available at www.HoustonTexans.com. You can also fax or mail a copy of the registration brochure to:
Houston Texans Youth Football
Two Reliant Park
Houston, TX 77054
Fax: 832-667-2055

Camp Schedule:
9-10:30 a.m. Stretch and Drills
10:30-11:15 Break and snack
11:15-12:15 Drills and Competition
12:15-1 p.m. Closing and player autographs
1 p.m. Lunch

Player autograph schedule:
Monday, June 21-Kendrick Starling
Tuesday, June 22-Raheem Orr
Wednesday, June 23-B.J. Symons
Thursday, June 24-Charlie Anderson
Friday, June 25-Moran Norris

Tuesday, July 6-Seth Wand
Wednesday, July 7-Sloan Thomas
Thursday, July 8, Jerry Deloach
Friday, July 9-Antwaan Peek
Saturday, July 10-Vontez Duff