Guest Experience Enhancements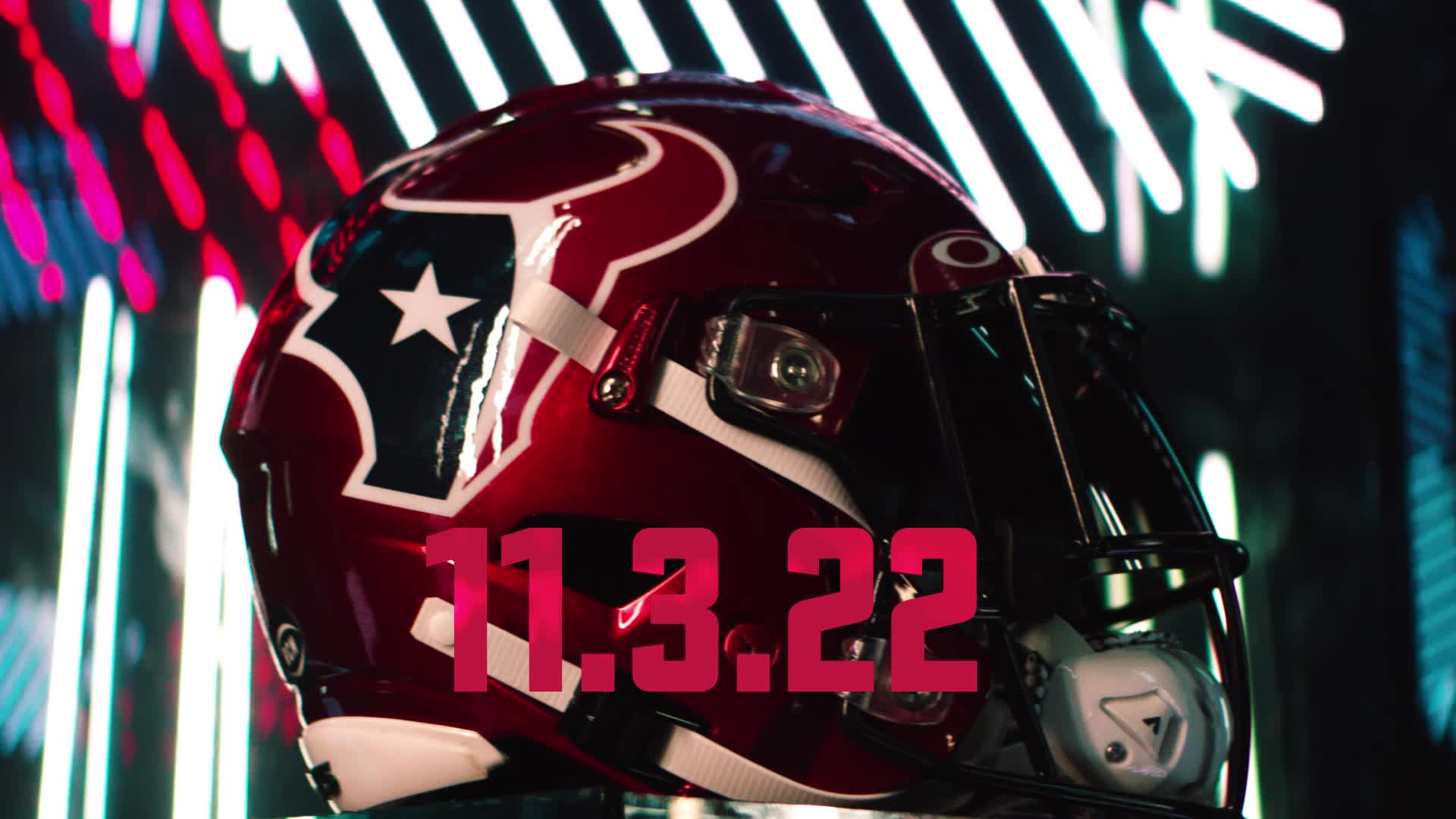 Battle Red Helmet
We will be unveiling the new, Battle Red Helmet on November 3 against the Eagles.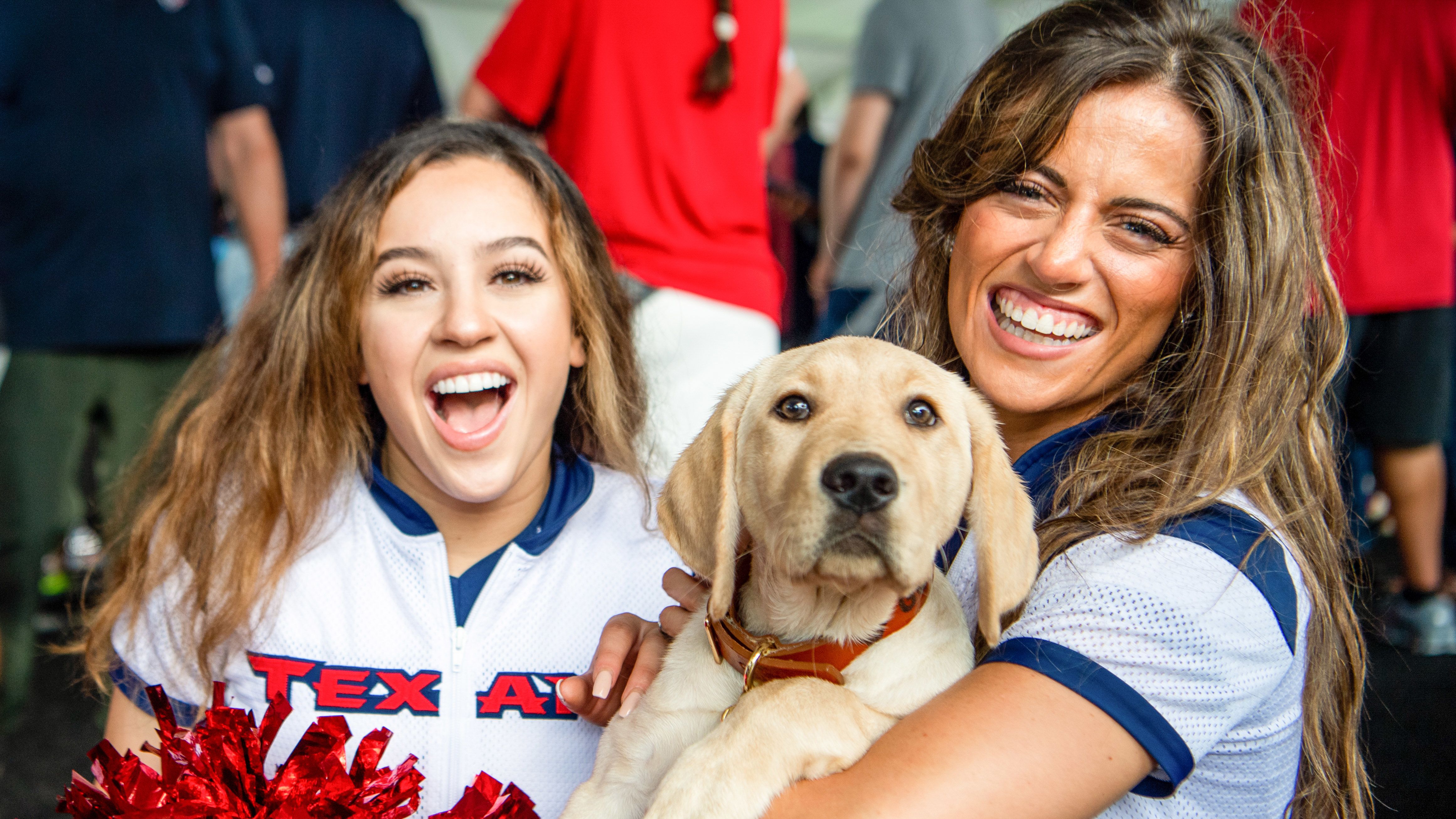 Texans Pup
The Houston Texans are proud to announce the inaugural Texans service pup! Over the next 14-16 months, Texans Pup will be trained by a volunteer from America's VetDogs to ultimately become a service dog in his fur-ever home for a deserving veteran or first responder!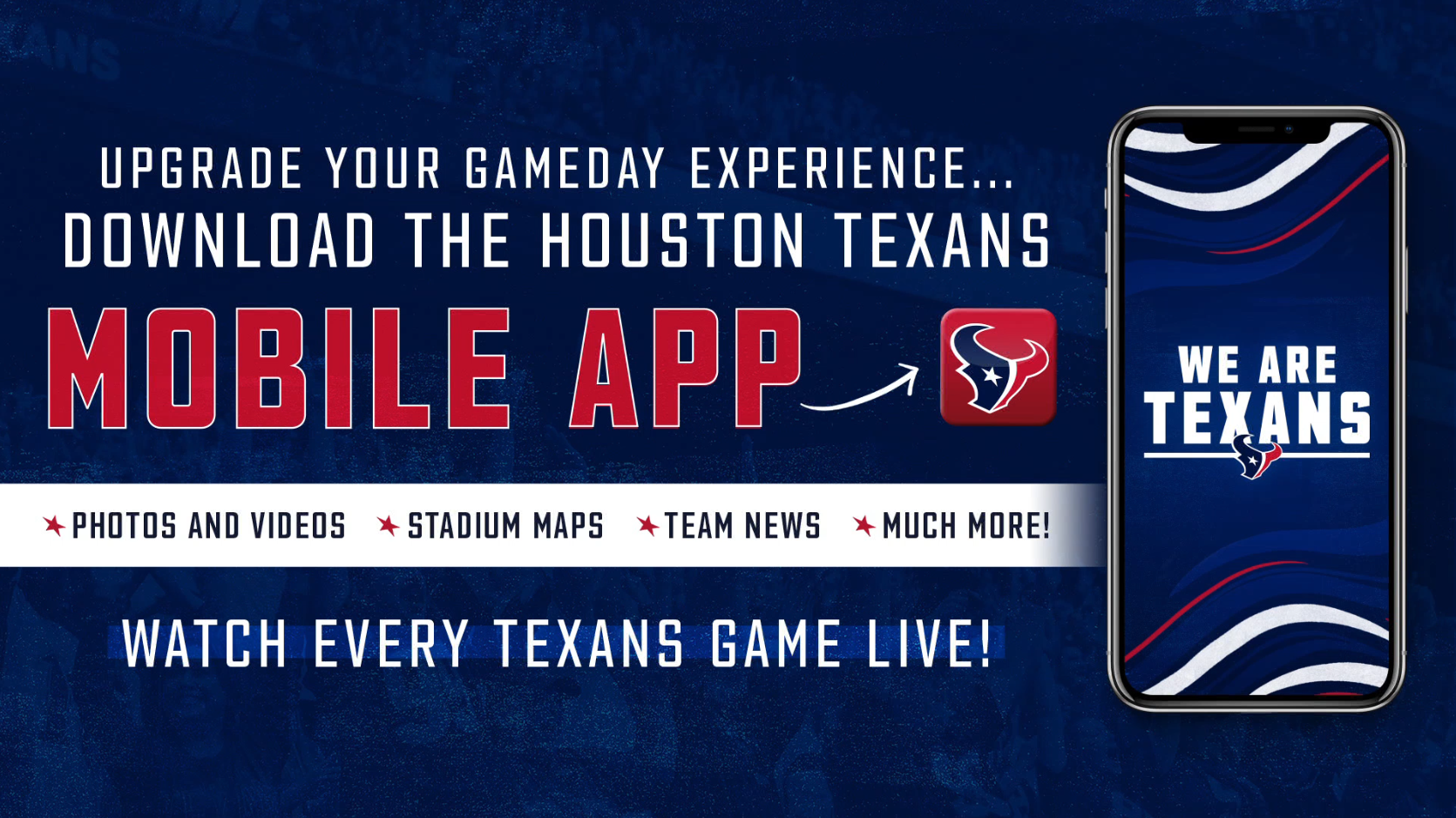 Mobile Ticketing
The Houston Texans will be going fully mobile for all tickets and parking passes this season! Click below to download the Houston Texans Mobile app and learn how to access tickets.
Help us make Gameday special for our fans! Head over to Guest Services to get a First Game Certificate or a Birthday Button! Plus, find clean-up kits, Responsible Fans of the Game coupons, sensory bags and more.
Booths are located at sections 113, 133, 319, 347, 517, and 543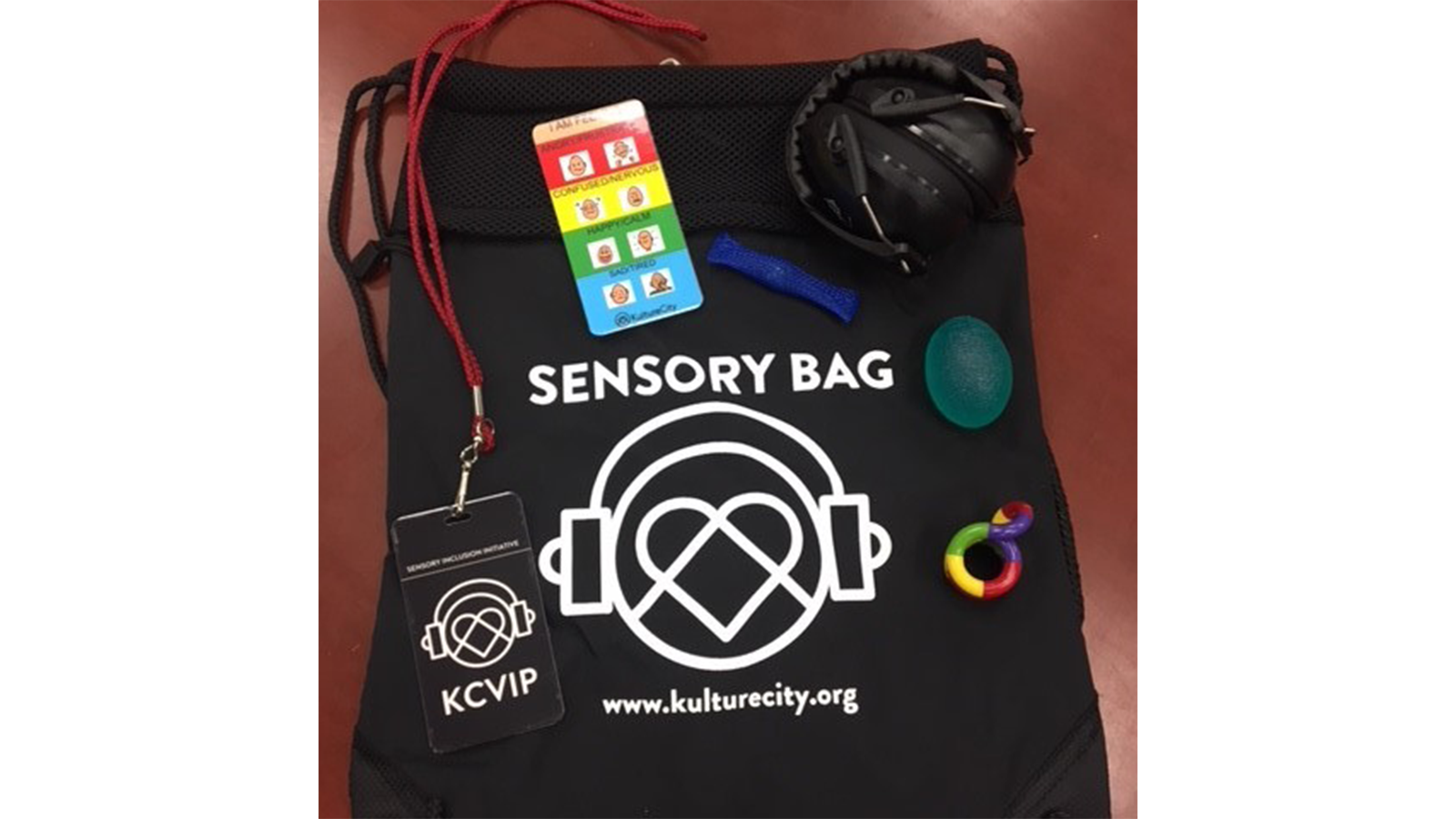 NRG Stadium has partnered with KultureCity to ensure the stadium and events we host to be sensory inclusive. This initiative will promote an accommodating and positive experience for all guests and fans with a sensory issue that come to visit. Sensory sensitivities or challenges with sensory regulation are often experienced by individuals with autism, dementia, PTSD and other similar conditions. One of the major barriers for these individuals is sensitivity to over stimulation and noise, which is an enormous part of the environment in a venue like a stadium.
Sensory bags are equipped with noise canceling headphones, fidget tools, verbal cue cards and weighted lap pads are now available to all guests who may feel overwhelmed by the environment. Sensory bags are located at Guest Service at sections 113, 133, 319, 346, 517 & 543.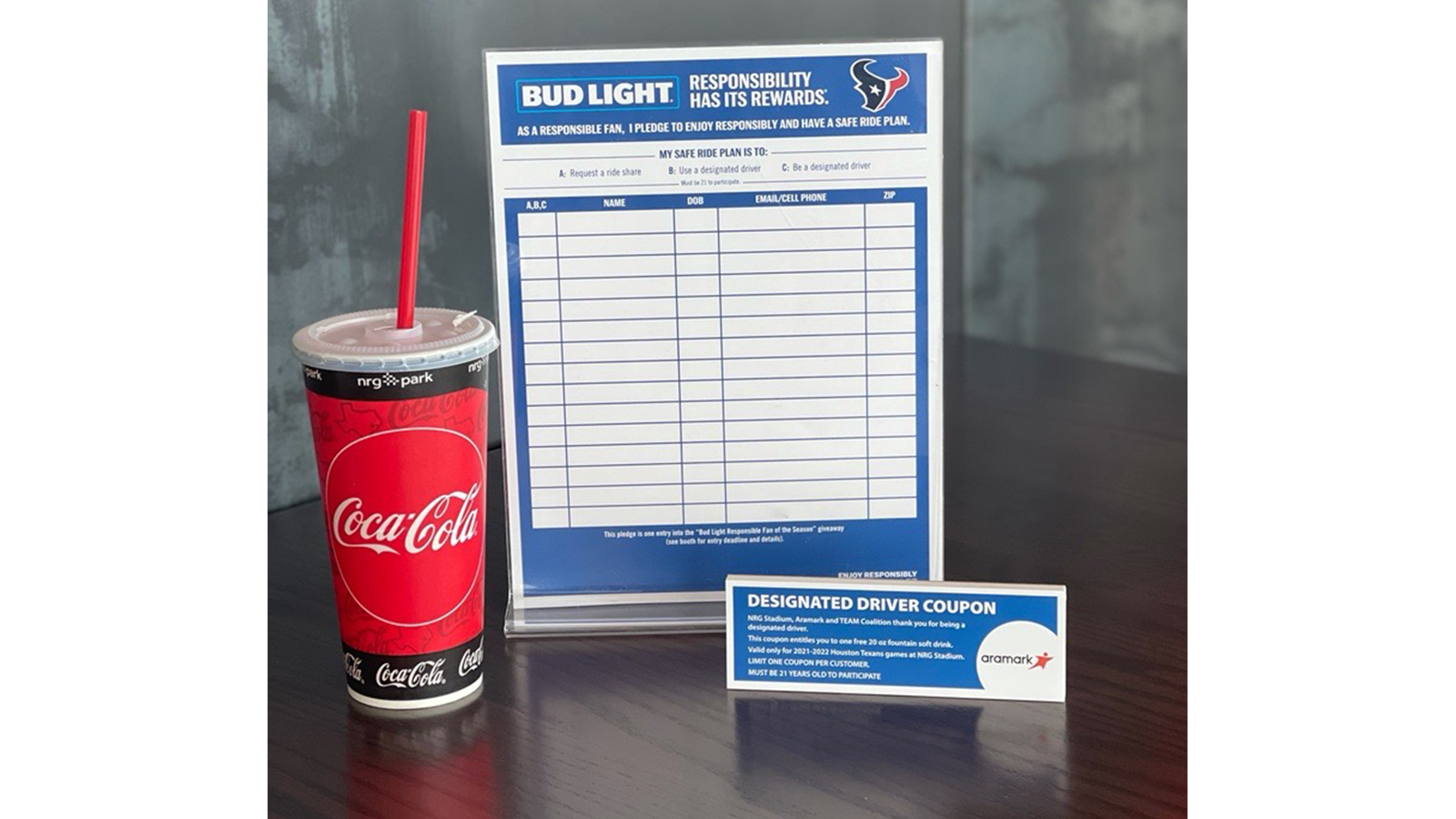 Fans 21 and older can pledge to be a Bud Light Responsible Fan during all games this season. Visit any Guest Services booth to sign-up and receive a FREE soda coupon. Those who pledge will be entered to win a Bud Light Responsible Fan of the Game prize pack. Fans who take the pledge will also be entered into the NFL Responsibility Rewards sweepstakes program.