What's new at NRG Stadium?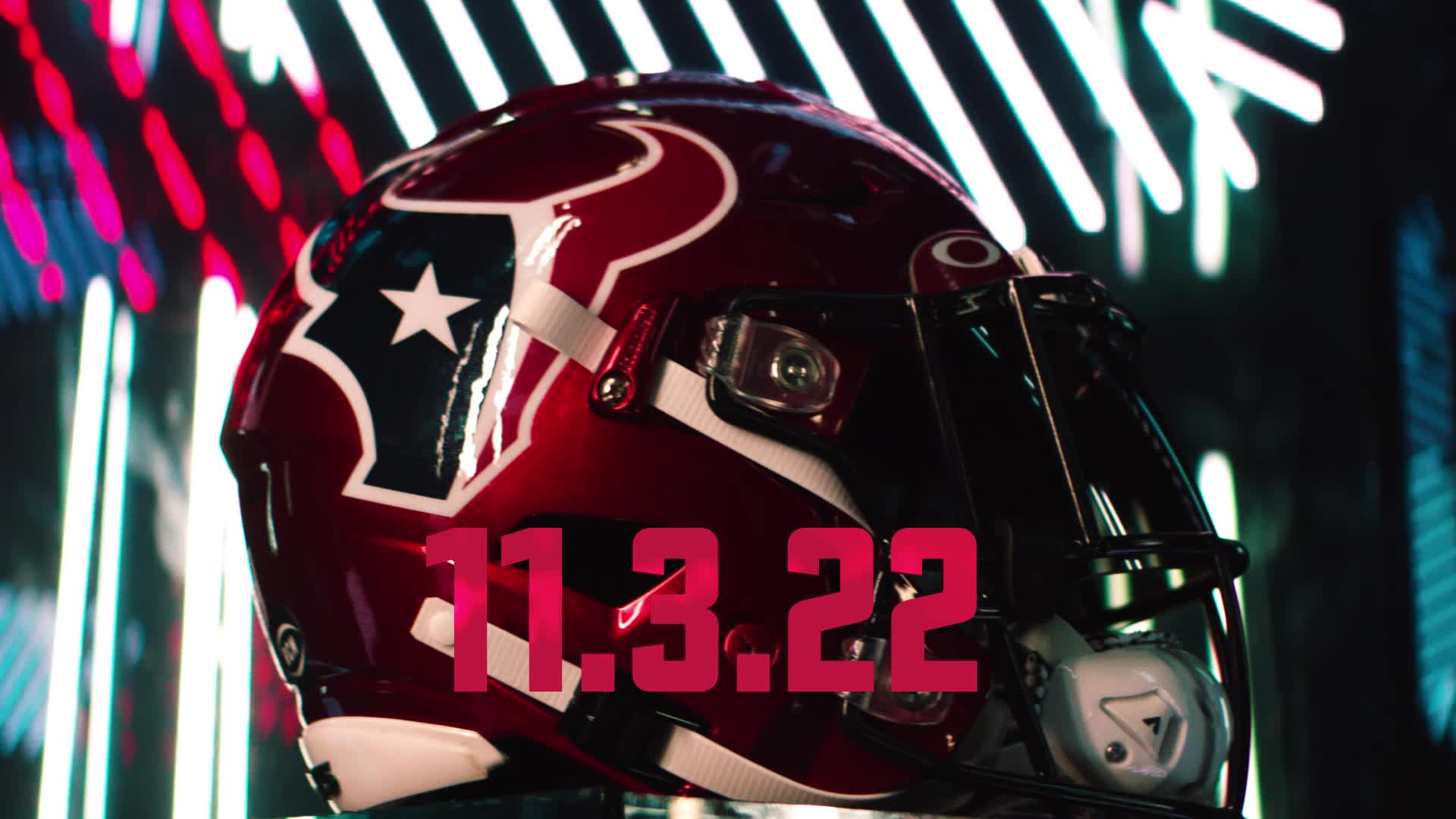 Battle Red Helmet
We will be unveiling the new, Battle Red Helmet on November 3 against the Eagles.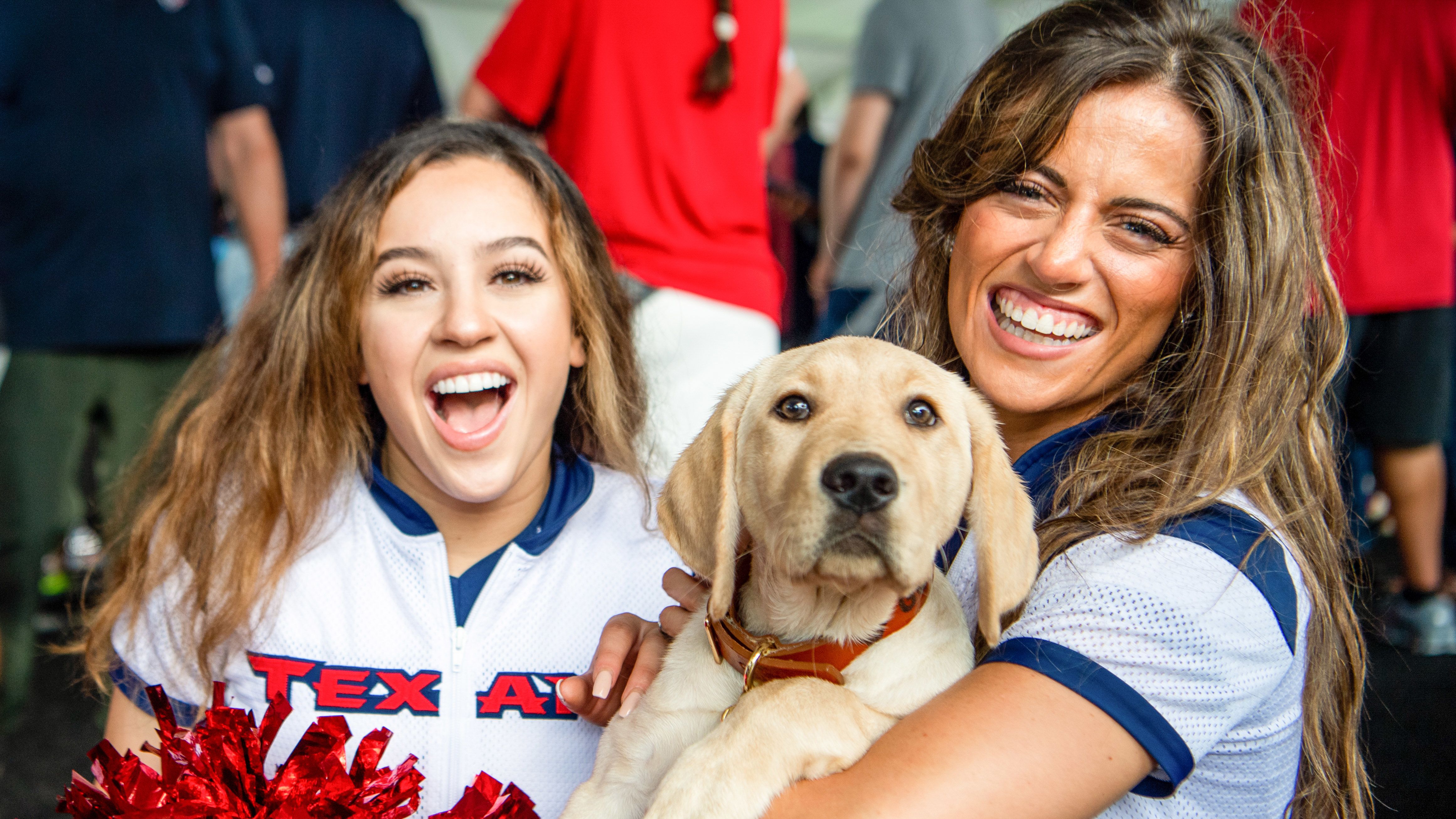 Texans Pup
The Houston Texans are proud to announce the inaugural Texans service pup! Over the next 14-16 months, Texans Pup will be trained by a volunteer from America's VetDogs to ultimately become a service dog in his fur-ever home for a deserving veteran or first responder!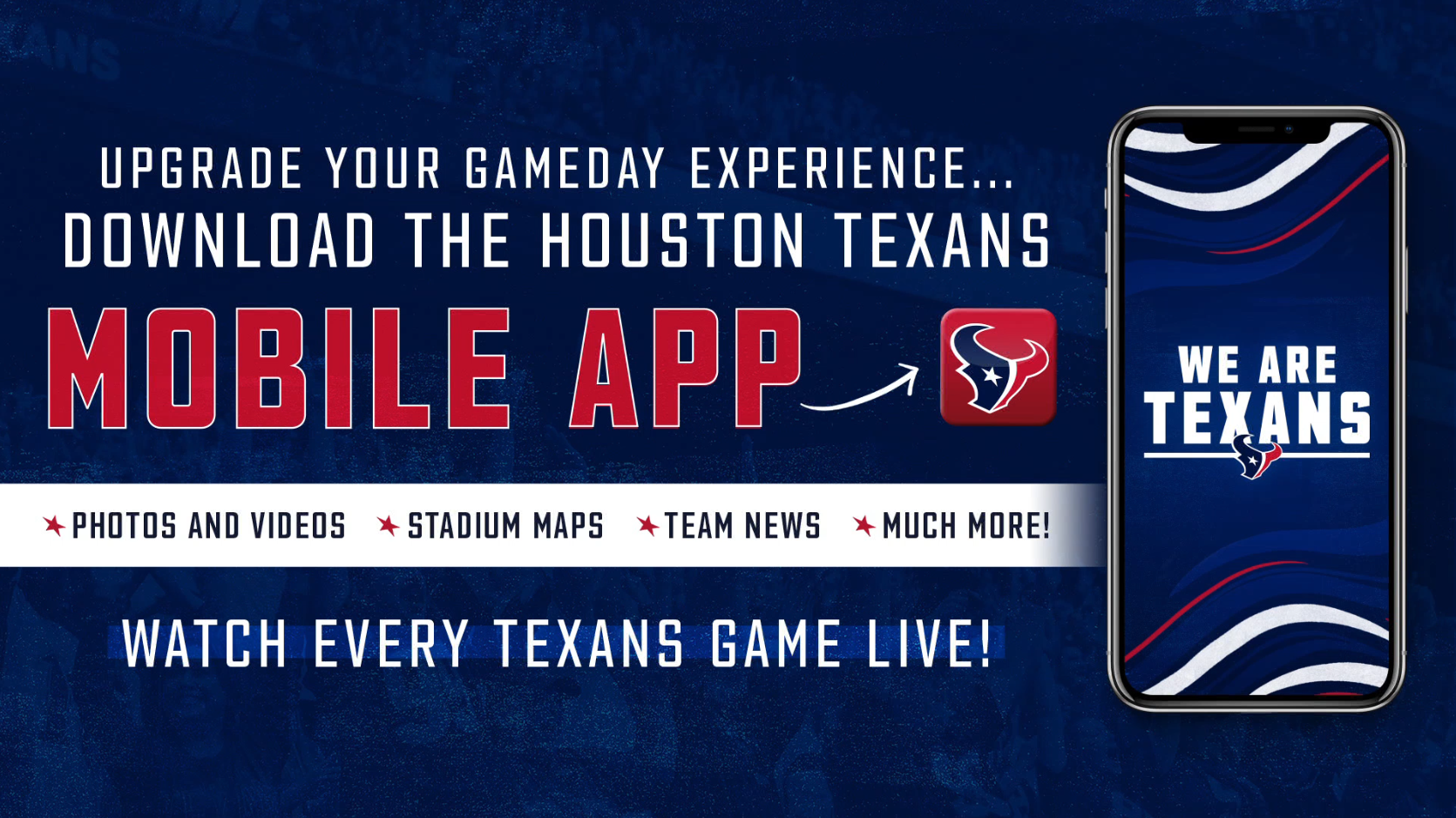 Mobile Ticketing
The Houston Texans will be going fully mobile for all tickets and parking passes this season! Click below to download the Houston Texans Mobile app and learn how to access tickets.
What's New at NRG Stadium in 2021
Check out all the new experiences you can see at Texans Gameday in 2021.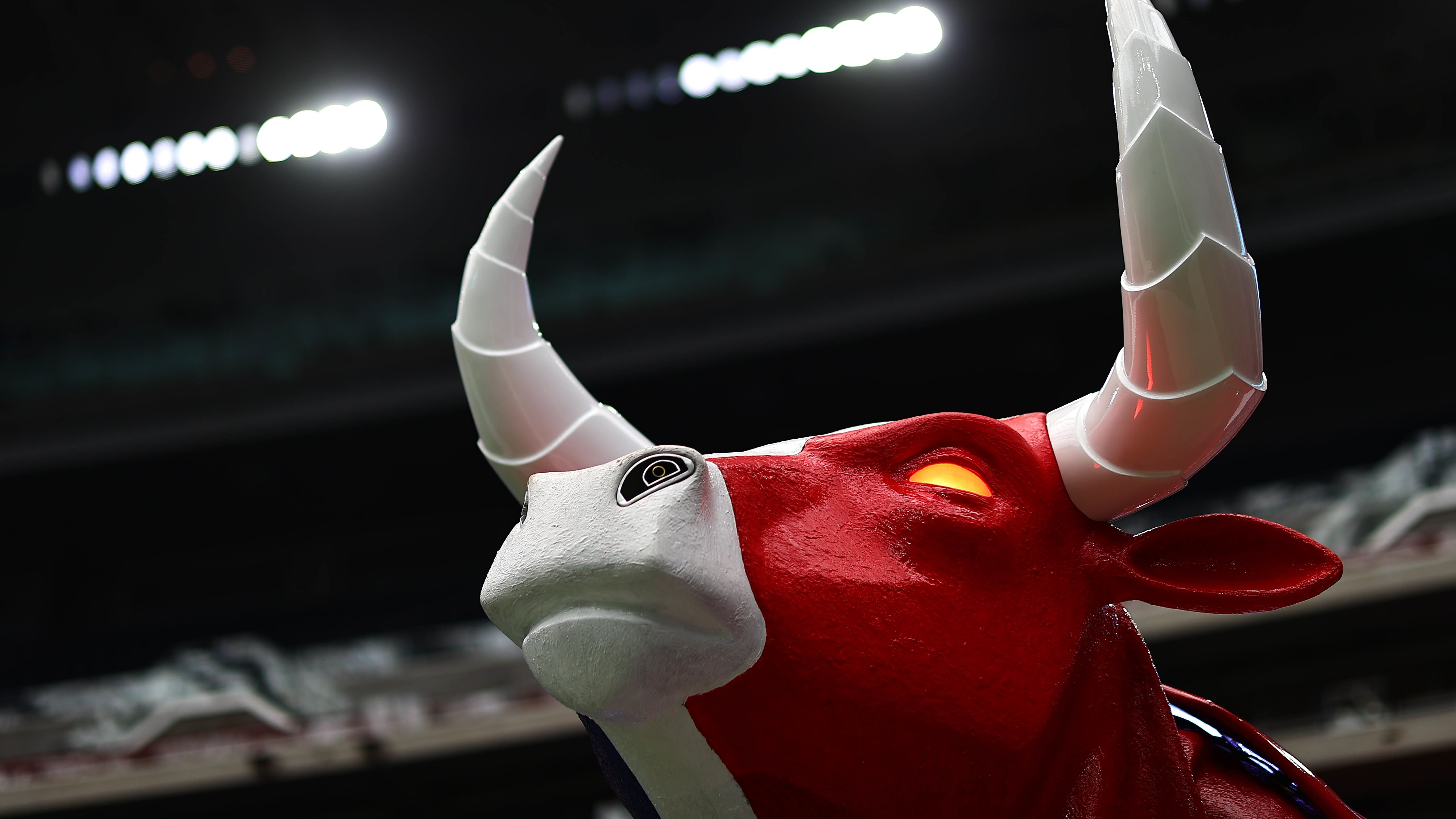 El Bravo
Introducing El Bravo - the new bull illustration developed by the Houston Texans creative team. This design made its debut on the 2021 preseason TV broadcast and will be prominently featured on gameday in the new tunnel used for player intros. The tunnel features an animatronic head that can breathe smoke (and fire). The bull's head is 50% larger than before and features programmable lights.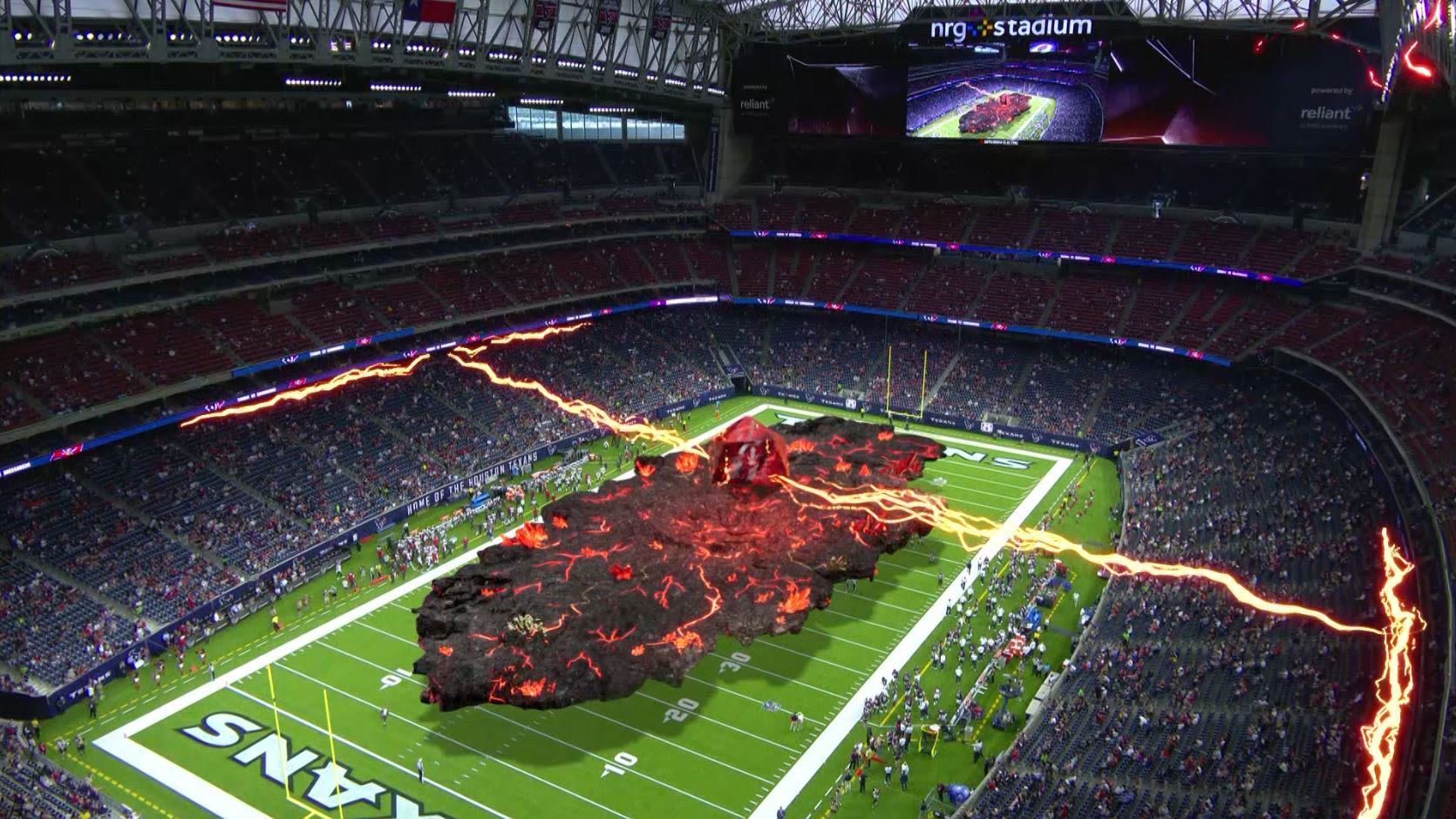 Gameday Entertainment
The gameday entertainment experience has been enhanced with the introduction of our new in-stadium host, Houston Texans Legend Cecil Shorts III, and gameday's resident deejay DJ Athenz. Fans will also see a new national anthem tradition with an oversized USA flag and participation from fans and segments throughout the game using new mixed reality technology. As the first team in the NFL to have a permanent installation for mixed reality, our video production team is able to merge in-person elements with virtual, animated designs.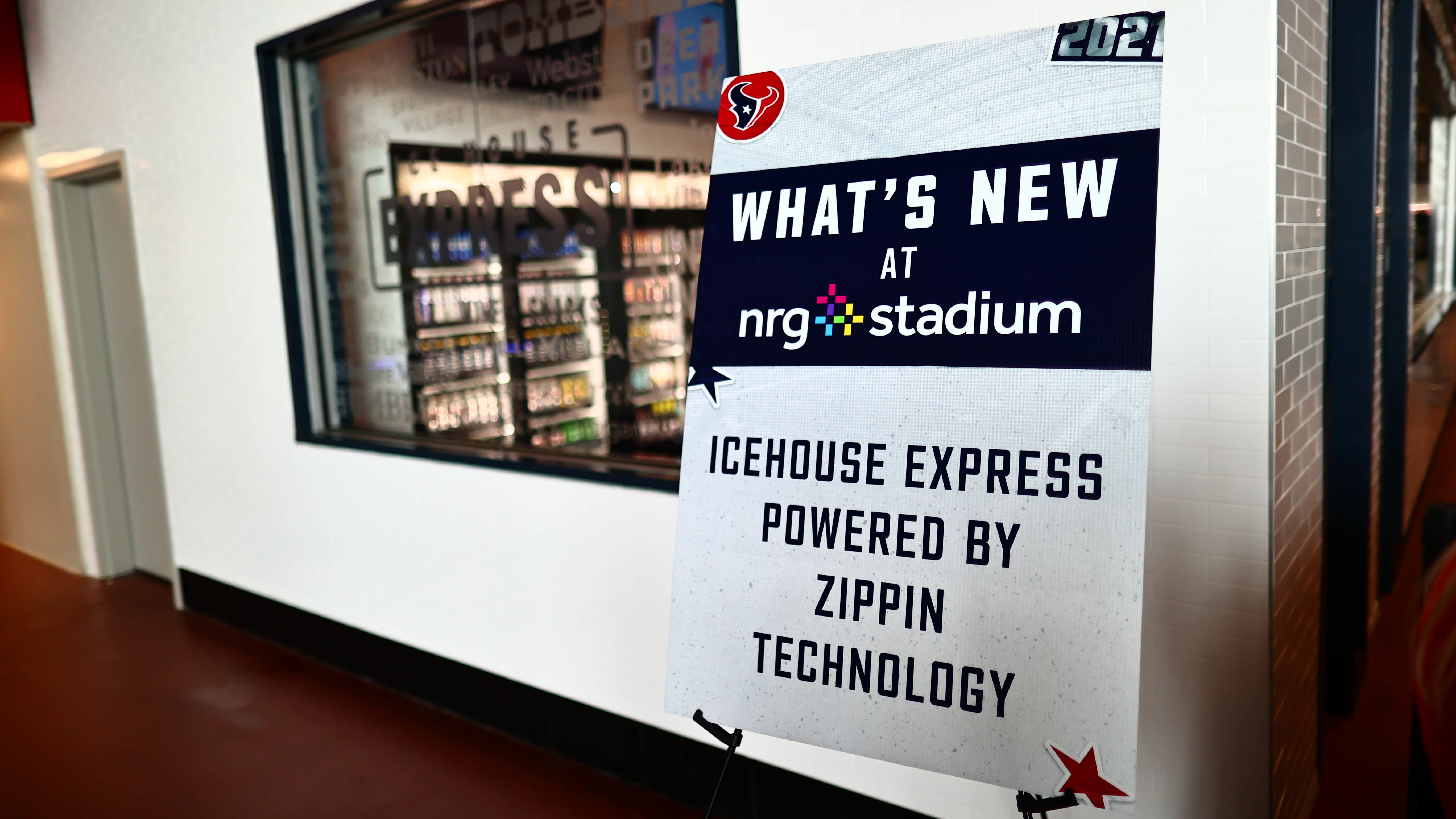 Zippin & Mashgin Technology
NRG Stadium is now equipped with latest technology - including Zippin and Mashgin - in several concession stands, creating easier and contactless check out. The Icehouse Express features Zippin technology, a checkout-free platform where fans can tap their credit card to be charged for their purchases without scanning or interacting with a cashier. Overhead cameras and smart shelves identify the items as they get picked off the shelf and the customer pays automatically upon exiting the store. Mashgin technology is featured throughout the concourses and allows fans to make their beverage selections and utilize touchless technology to checkout and pay for their selections.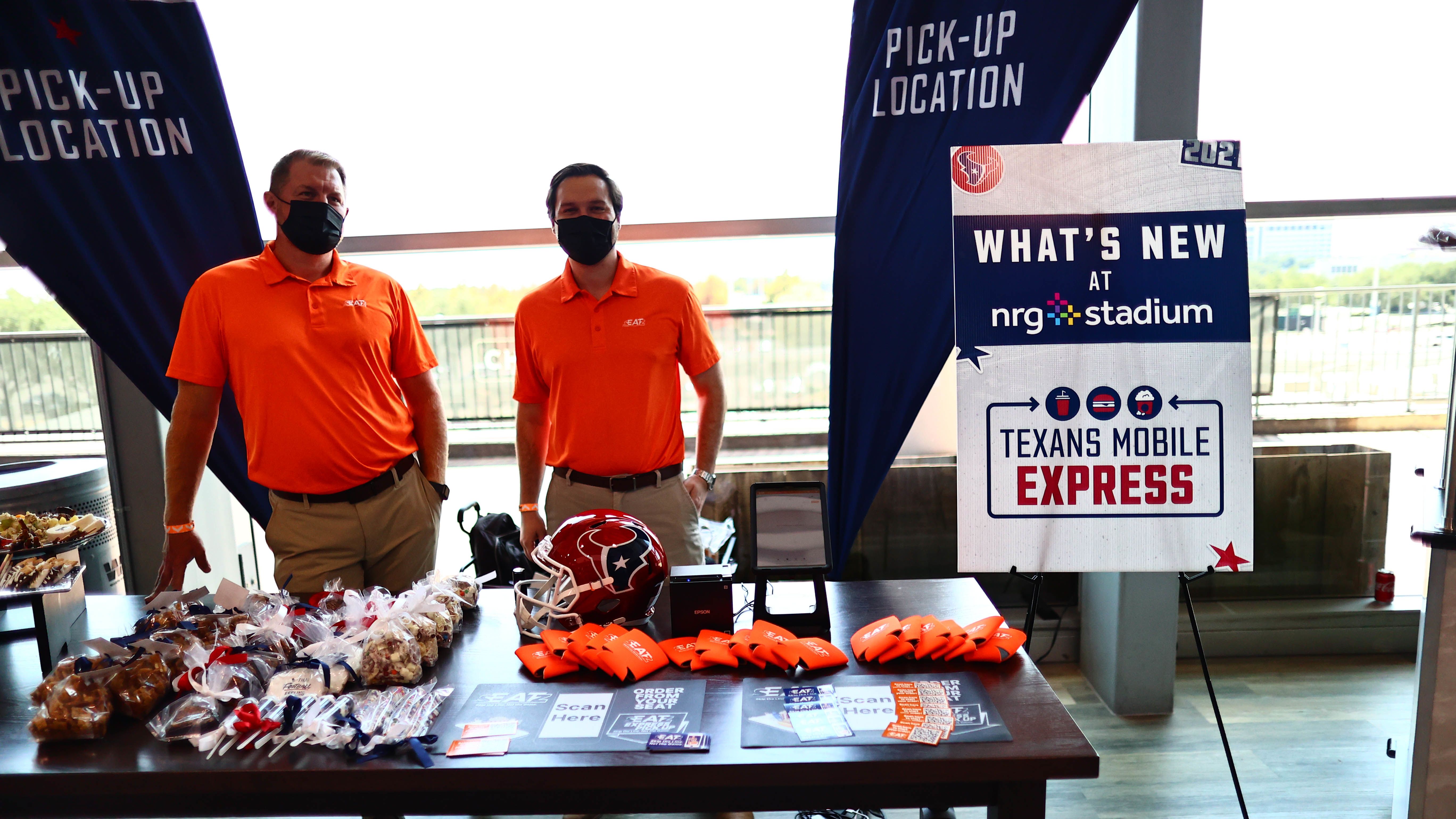 Texans Mobile Express
Texans Mobile Express ordering technology allows fans a safer and more enjoyable concession pickup experience with minimized lines and crowds. Guests can place their order through the Texans mobile app and pick it up at a designated concessions kiosk. Fans on the Club level will also have the option for in-seat delivery.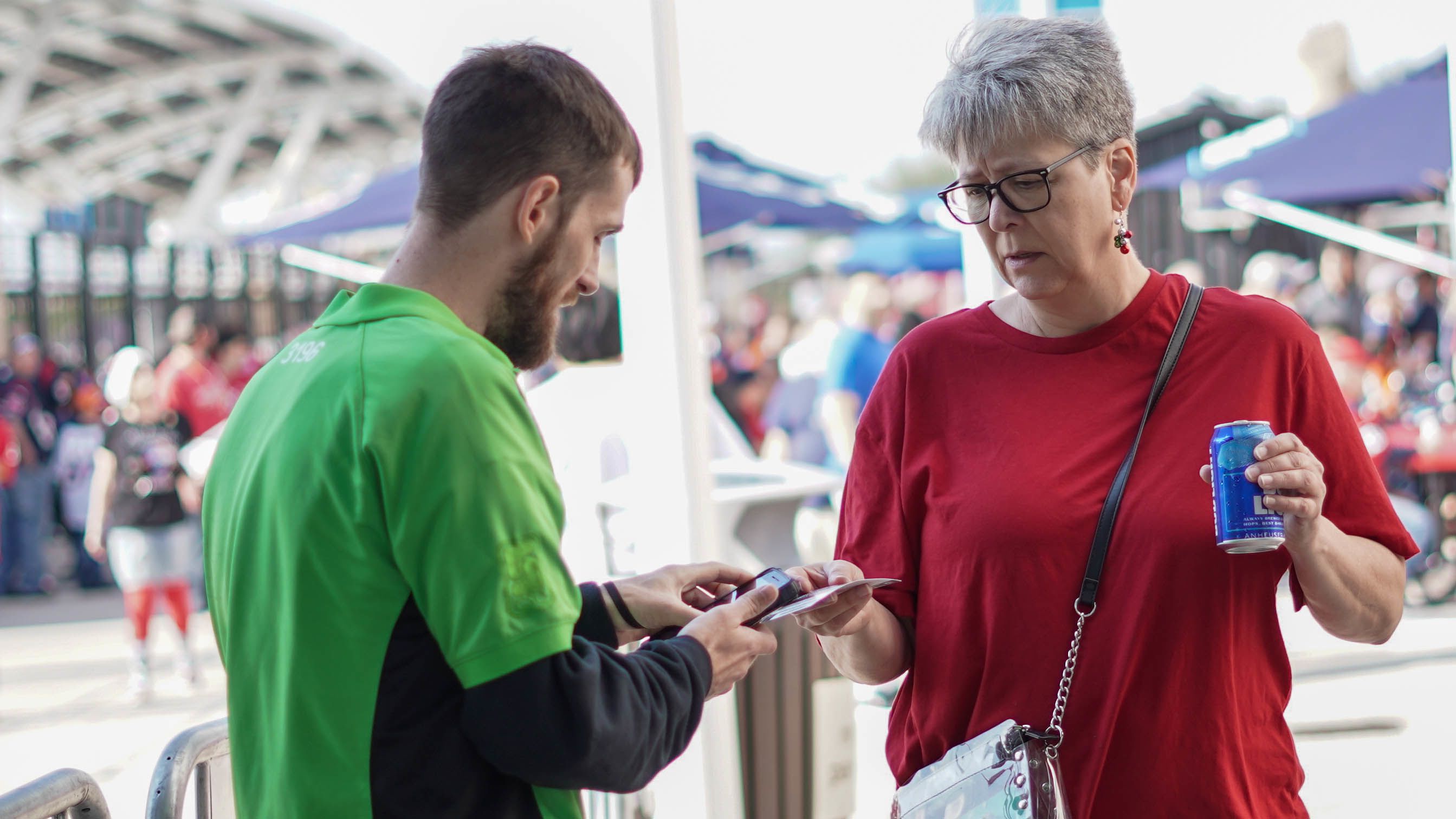 Mobile Ticketing & Parking
All tickets and parking passes are mobile this season. Season Ticket Members and fans can access their tickets/parking passes for gameday or transfer them to someone else using the Texans mobile app. This will allow for contactless entry and convenience when accessing and managing tickets/parking passes.
Featured Food Items
Concessions
Chicken Po Boy | Fried chicken served with lettuce and tomato and topped with a homemade jalapeno ranch. Available at sections 101, 112, 121, 132, 506, 532
Loaded Brisket Mac & Cheese | Creamy white mac n' cheese topped with smoked brisket, spicy peach BBQ sauce and fresh pico de gallo. Available at the Carvery Stands located at sections 323, 351, 525 and 551.
BBQ Hot Dog | Roasted hot dog topped with smoked brisket, pickles, diced onions and BBQ sauce. Available at sections 323, 351 and the Hot Dog portables at sections 108 and 128.
Street Eats Concept | Revamped food truck program featuring Houston's hottest concept. Two food trucks per game. Located at sections 103 and 123.
Club Level
Hugo Ortega's Taco Trio | Carnitas, barbacoa and beef taco trio. Side items include guacamole, salsa, and the famous Hugorita. Available on the Club level at sections 341 and 312.
Chris Shepherd – Cracklin n' Queso | Back by popular demand for the 2021 season is the Houston Famous Bacon Sausage Dog. To compliment it this year, the team came up with fresh fried cracklin paired with a spicy homemade queso dip. Available on the Club Level at the 50 Yard Line concession stands 338 and 310.
Touchdown Nachos | Shareable "loaded to the max" Nachos! Served in a souvenir football dish. Available on the Club Level at the 50 Yard Line concession stands – 338 and 310.
Voodoo Doughnuts | Specialty Donuts including the Jameson Bourbon and Bacon Donut. Available at the Jameson Sideline Bars at sections 338 and 310.
Suites
Along with returning Chefs Chris Shepherd and Ronnie Killen, NRG Stadium added many new local chefs and amazing menu for the 2021 NFL season including:
Robert Del Grande – Bacon Wrapped Quail | A signature dish from Robert del Grande's "Café Annie" served in NRG Stadium Suites.
Anthonie Decker – Crab Ranchero and Tuna Poke | Chef Decker's two cold starters offered to suite guests in 2021.
Hugo Ortega – Taquitos de Pollo | Another phenomenal item to compliment the ever popular "Hugo Salsa Bar."