Dan Williams, seen here working out at the combine, is a likely first round selection in the 2010 draft.


EDITOR'S NOTE:The views expressed in this article do not necessarily reflect those of the Texans organization. The article is part of our 2010 Path to the Draft coverage presented by FOX Sports Houston.
The Texans' defensive line in 2009 accounted for 23.5 of the team's 30 total sacks. The Texans allowed an average of 4.3 yards per carry to opposing running backs.
Overall, the defense gave up an average of 324.9 yards per game, which was good enough to finish 13th in the league. According to owner Bob McNair, who spoke at a February press conference, the Texans will likely try to add depth on the line in the draft.
"We'd still like a little more help in the center of our defensive line with another defensive tackle if we could improve ourselves there," McNair said.
Pro Bowl defensive end Mario Williams, who led the Texans with nine sacks in 2009, is one of the anchors of the defense. Antonio Smith played at the end spot opposite Williams and frequently moved inside to tackle in pass-rushing situations. Smith notched 4.5 sacks, while rookie defensive end Connor Barwin chipped in with 4.5 sacks as well.
Shaun Cody, Amobi Okoye and Jeff Zgonina all contributed on the interior and helped spearhead an effort that saw the team limit opponents to 106.9 rushing yards and 20.8 points per game.
At the combine, when he was asked about evaluating interior defensive linemen, general manager Rick Smith said that rookies rarely make an immediate impact.
"It takes special qualities for a player to come in this league and impact the game at that position," Smith said. "He's got to be obviously very gifted athletically, and he's got to be able to acclimate to our game and schemes, so it's a tough position to come in and impact the game right away."
The defensive line prospects in this year's draft are headlined by tackles Nebraska's Ndamukong Suh and Oklahoma's Gerald McCoy, who are likely top-five selections in the draft. Further down the board, Tennessee's Dan Williams has been mentioned as a possible fit for many of the teams that start picking around the 10th spot and beyond.
Analysis from the National Football PostIn an exclusive for HoustonTexans.com, Wes Bunting and Joe Fortenbaugh of the National Football Post examine the defensive line position group as it relates to the Texans and the 2010 draft.
At first glimpse, the Texans were solid against the run in 2009, allowing only 106.9 yards per game on the ground (10th). However, opposing offenses ran the ball just 38.7 percent of the time in the first half against Houston (fourth lowest in league), meaning they weren't asked to do as much as some of the other teams.
The Texans need to get bigger and more powerful on the defensive line for one reason: to generate more sacks. Houston ranked 25th in the league last year (30 total sacks), and if they want to improve, they'll need some powerful bodies to command double teams in an effort to help free Pro Bowl defensive end Mario Williams on the outside.
Players to keep an eye on come draft day:
**1. DT Dan Williams, Tennessee (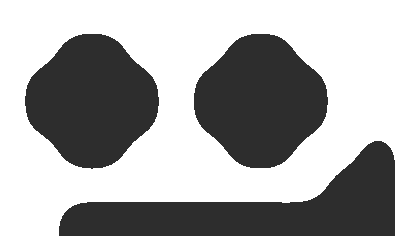 Defensive linemen combine interviews):** The 6-2, 327-pounder racked up nine quarterback hurries and 8.5 tackles for loss on his way to being named first-team Associated Press All SEC in 2009. Williams is a powerful defensive lineman that does a nice job using his hands to disengage from blocks at the point of attack. He's a solid bull rusher, but could stand to drop a few pounds to add some more flexibility to his skill set. Williams showed impressive improvement from his junior year, which is always a good sign for a younger player.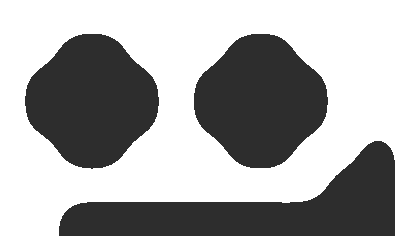 ): You can't talk about space-eaters without mentioning Crimson Tide All-American Terrence "Mount" Cody. The 6-3, 354-pound beast may not have an impressive stat line (28 tackles in 2009), but just ask the players around him about his impact on the Alabama defense. Cody's biggest attribute is his ability to sit back and anchor, making it extremely difficult for offensive linemen to move him away from the inside. His mammoth size allows Cody to eat up blocks and take on multiple defenders at a time, keeping linebackers clean to fly around the field and making tackles.
3. DE Jason Pierre-Paul, South Florida: Good luck finding a more impressive physical specimen on the defensive line in this year's draft class than JPP. At 6-5, 270-pounds, with an out-of-this-world 81-inch wingspan, Pierre-Paul turned a lot of heads in February when he ran a 4.72 40-yard-dash at the combine. The junior defensive end recorded six sacks in 2009 and does an excellent job using his long arms to keep blockers at bay and his strength and speed to seal the edge. The downside here is that JPP doesn't have much experience and is a bit raw as a defensive end, but with his physical skill set, the upside is tremendous.
**4. DE Everson Griffen, Southern California (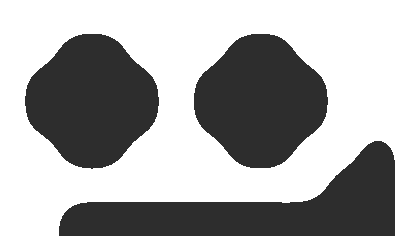 **Defensive linemen combine interviews): A little more polished than Jason Pierre-Paul, but a little less gifted athletically, Griffen may be a reach for the Texans at No. 20. However, the 6-3, 273-pound former Trojan would be a nice complement to the Houston defense playing opposite Pro Bowler Mario Williams. Griffen racked up 16 sacks in his three years at USC (seven in 2009), has a good first step and respectable burst getting off the line of scrimmage. He's struggled in the past against the run and needs to work on disengaging from offensive linemen when they get their hands on him, but he has the skill set to start and make an impact at the next level.
Saturday Special (intriguing players likely to be drafted on Saturday (Rounds 4-7) of the draft):
1. DT Jeff Owens, Georgia: Owens put up an eye-popping 44 reps on the bench press at the combine in February, so you now he has the power. At 6-1, 304 pounds, he also has the size and girth to anchor on contact and hold up at the point of attack. However, he struggles at times using his arms and moving laterally down the line of scrimmage. The defensive tackle position in this year's draft class is very deep, which is the main reason you will likely see Owens fall between the fourth and seventh rounds come draft time.
2. DE Jeffrey Fitzgerald, Kansas State: The 6-4, 280 pounder recorded 19 sacks and five interceptions in three seasons with the Wildcats. Fitzgerald isn't an explosive/flexible athlete off the snap. He has a tendency to get upright as a pass rusher and lacks the burst to simply slip though the double team and fight his way through blocks inside when lined up in the five-technique. However, he has the ability to create a push at the point of attack as a bull-rusher, sidestep blocks, drop his pad level and fight his way toward the quarterback.