For most teenagers, the hardest decision they will make is deciding which college they will attend. It's a decision that will shape the rest of their life.
While many will focus on academics, others will choose based on a social scene. For many athletes, the athletic program will be the deciding factor.
Such are the conversations that former BYU quarterback John Beck probably heard in class and at lunch at
Beck probably didn't take part too often.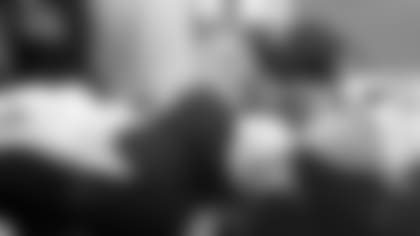 Though his classmates were preparing to spend the next four years of their lives at college campuses all over the United States, Beck instead chose to put his college experience on hold and headed to Lisbon, Portugal for a two-year mission for his church.
Beck, a devout Mormon, had a choice. Though many Mormons choose to go on missions following high school, it's not required. However, for Beck, it was less of choice and more of a calling.
"I just always wanted to," Beck said. "My Dad served a mission in
so from a young age I always wanted to do it too."
After going 25-2 as a starter at
over his junior and senior season, leading the school to a state championship in his last season, Beck put his athletic career on hold and headed oversees.
, isn't exactly a Mecca of American football. For the 6-2 quarterback with the golden arm, living oversees made training more challenging than usual.
"I got up early every day to run, but it's difficult," Beck said of his football training while living in
. "For one thing your body is so tired from the long day of work and then also you just have one day to get your grocery shopping done, you have to get a ton of laundry done, you have to write your letters home because you can't call on the phone, it's all through letters, so you don't have much time."
Six days a week for two years, Beck would walk the streets of
going door-to-door and chatting with people on the street sharing the message of his church. The days would start by nine in the morning and end at ten at night.
Not surprisingly, Beck became fluent in Portuguese. His one free day was spent doing chores that most people spread over several days, but his newly-acquired language and time management skills didn't help keep his right arm in shape.
It wasn't the Beck was alone in
, far from it, but elite athletes that play American football are not around every corner.
"You're always with somebody else, but sometimes that other person couldn't catch a football, let alone run routes, it made it kind of tough," Beck said.
When Beck finished his two-year stay, he returned to the
to continue a football career that he had put on hold. Getting back into a rhythm, football-wise, was challenging to start.
"The game looks different because everyone over there watches soccer," Beck said. "You walk by a bar or something and it's a soccer game going on so I didn't see the game of football for two years and I hardly even through a football so it was a big adjustment."
The hardest part was getting his mind back on football.
"The biggest adjustment was mental," Beck said of stepping back into his football career. "When you're in the
, you're playing the game and your mind's always thinking about it, but when you're over there you don't think about it like that. You don't think about coverages and plays and that stuff, you're thinking about the reason that you're there and that's the message."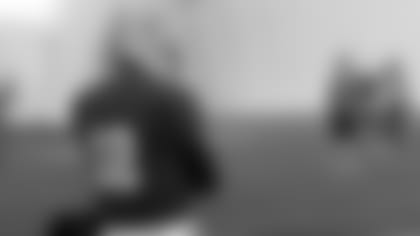 Brigham Young would seem to be an obvious choice for Beck. The Cougars have a history have talented quarterbacks. Jim McMahon, Ty Detmer, Steve Young, just to name a few and as a devoted Mormon, Beck certainly fit the bill for a potential poster boy for the university.
But it wasn't that easy. A true competitor, Beck looked at several schools before ultimately landing in
"Actually I was looking at Pac-10 schools," Beck said. "You have to go where you have a chance to play. My opportunity to play just accompanied by the social aspect and the religious background made BYU my choice."
It was a smart one. Beck graduated from BYU in December not only with a degree in communication studies, but a place in the BYU record books.
A stellar senior campaign that saw Beck throw 32 touchdown passes against just eight interceptions highlighted a 10-2 season for the Cougars, including a Mountain West Championship and a win in the Las Vegas Bowl.
He's BYU's second-leading passer all-time with over 11,000 passing yards and ranks third with 79 passing touchdowns during his career.
It's easy to see why he was selected to play in Saturday's Dell East-West Shrine Game at Reliant Stadium. Beck has the same goal as most playing in the game, to make the leap to the NFL and he's enjoyed his time in
"It's been good, you're able to come out here and play with a lot of other good players so it's been real good," Beck said.
Beck is projected by some to be a first day selection in April's NFL Draft. However, with the game to be played Saturday and the NFL Scouting Combine on the horizon, that status is certainly fluid.
One challenge that Beck would seemingly have to overcome is his age. After spending two years in
and four at Brigham Young, Beck is the elder statesman of the West squad at 25 years of age.
However, so far the scouts have yet to list that as a concern, and he's yet to be questioned about his advanced age for a recently graduated college student.
"They don't really say anything like that," Beck said when asked if his age had been an issue with scouts this week. "They just want to meet with you, get a feel for you, and hear your life story, your football knowledge.
"We meet every night for a while depending on how many set up appointments with you. Sometimes it's from when practice ends until the time you go to bed."
It's been a busy week for Beck to be sure, but nothing like his time in
. He said that while his mission in
made practicing football difficult, the experience probably helped his game in the long run.
"Definitely, I think there are things that you learn when you're in a situation like that," Beck said. "For me, I go to
and I live there for two years on my own. You just have to grow up during that experience.
"There are a lot of tough times, a lot of discouragement that goes on and you have to keep on battling. Much like the game of football, things aren't going to go right all the time, you just have to fight through because you know it's something important to you."
In the coming months, Beck may encounter plenty of discouragement and he will need to battle if he is to succeed in the NFL.
Ultimately, his passion for football is what will drive him on his new mission, playing football professionally.
"I love practicing, I love working out and I love trying to get better," Beck said. "I never tire of trying to perfect myself and I think that's one of my greatest strengths."