When the Houston Texans made David Carr the first draft pick in franchise history, they probably envisioned Carr ranking as the top Texans all-time passer for quite some time. With the team now in its fifth season, and with Carr taking nearly every snap in franchise history, his place in the record books as a passer seem assured for the foreseeable future.
However, Carr is slyly moving up on another all-time list. Lost in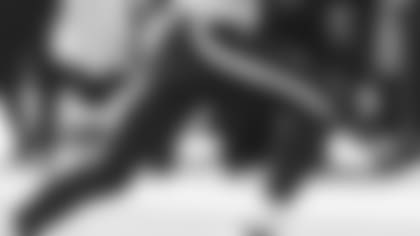 With 48 yards on the ground against the Jags, Carr moved past Jonathan Wells for second in career rushing yardage.
Carr has always been a fine athlete. Last season Carr rushed for a career-high 308 yards to lead all AFC quarterbacks. Through nine games this season, Carr has 135 yards on the ground, but much of that damage has been done in
With 24 rushing yards against the Giants and 48 in
, more than half of his yards on the ground have come in the last two games. According to his coach, Carr is at his best when he is out of the pocket making plays.
"I think he plays a little better when he gets out there in the mix a little bit," Gary Kubiak said. "So we try to do a little bit of that stuff with him."
Carr agreed with his coach's assessment.
"It's kind of true," Carr said. "I kind of like mixing it up. That' been the same since I started playing football. As a quarterback, sometimes you get a bad wrap for standing in the pocket and not wanting to have anyone around you. It really doesn't feel like you get in the game sometimes. Early in the game to make a couple of plays with your feet, it gets you in the game a little bit."
Carr has made two of the more memorable plays of
's season thus far and both have come with his feet.
Against the Giants, with the Texans trailing 10-3 late in the third quarter,
was faced with a second and goal from the Giants two-yard line. The play came in, a play action pass designed to find tight end Owen Daniels for a touchdown.
The Giants defense sniffed it out so Carr took matters into his own hands, or feet on this occasion, launching himself in the endzone for a touchdown to put the Texans on top 10-7.
leading 10-3 against the Jags, Carr made another play with his legs. With Houston trying to keep momentum,
ran a quarterback sweep over the left side for an 11-yard gain to keep the drive alive, and more importantly keep the ball away from the Jaguars offense.
"It's really, you see us run some of those tosses with our backs and we crack and do some of those things.  It's really the exact same play, only we do it with David," Kubiak said of the play after the game. "When he runs around I have seen him play some better football. And that's a threat because we were in an empty alignment and yet still able to run the ball. It sure has helped us on third down, I know that."
And Carr didn't slide after reaching the first down marker. Instead he took on the Jaguars defense made sure he got
a new set of downs. It was a play that may have excited his friends and family more than himself. For Carr, he had a pretty selfish motivation for not taking a hook slide near the marker.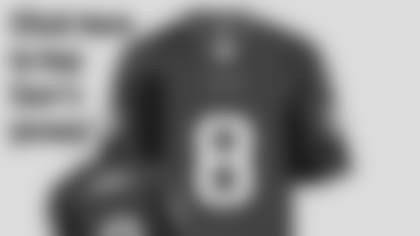 ](http://store.houstontexans.com/family/index.jsp?categoryId=2237490&clickid=mainnavgeartxt)"My brother was pretty excited about it," Carr said of the play. "A lot of my buddies from home called me about it. They were asking me where that came from because they didn't see that when I was younger. I don't know, I just knew when I got close to the first down marker, I wasn't about to come up short and head to the sideline and see (coach Kubiak) yell at me because I didn't get the first down."
Whatever the motivation, Carr might be asked to do more of the same against a tough
defense Sunday. With a sore right shoulder, some might think Carr would be more hesitant to throw caution to the wind and continue to make plays with his legs. Don't count it.
"Honestly I don't think I'd think about it," Carr said of his sore shoulder. "When you're in a game you don't think about that…That's why you have Monday and Tuesday off."
With a 4.8 average per carry, Carr sits alone in Texans history at the top in that department, but don't look for him to rank first in yardage anytime soon. Domanick Davis is first all time in team history with 3,195 yards. At his current pace, Carr would pass
sometime during the 2016 season.