The Texans have a test ahead of them as they take on the Philadelphia Eagles this Sunday at Reliant Stadium. The Eagles, much like the Texans, are coming off a disappointing season after falling short of expectations. Much of that can be attributed to the injuries that plagued the Eagles' defense throughout the season.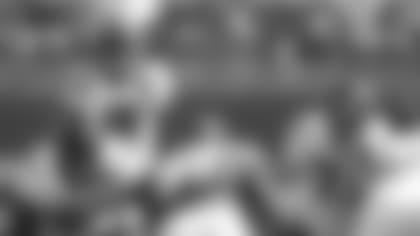 But this is another year, with the Eagles' defense fully recovered from injuries and bolstered by the addition of key players. Nobody is more aware of that than quarterback David Carr.
"They have a pretty salty defense," Carr said. "A lot of things can go into that. They had some injuries with some key guys that have been on the team, but they still have Jevon Kearse, they still have Brian Dawkins. And they still have guys that can make plays and they know what it takes to win football games. So we're going to have to be on our game, just be on our stuff and go out there and steal it from them."
With the addition of veteran Pro Bowler Eric Moulds to the wide receiver corps, the Texans have found a new strength in their passing game. The Eagles, however, have a response for Moulds and Andre Johnson.
"When you look at the Eagles' defense with safeties (Brian) Dawkins and (Michael) Lewis, those are the strong points of that defense," Moulds said. "They have two pretty good corners in Sheldon (Brown) and (Lito) Shepphard. They have two guys in their secondary that have been to the Pro Bowl. I think really their secondary is the strong point of that team. They've got Jeramiah Trotter who is an excellent linebacker, Jevon Kearse who is an outstanding pass rusher. They've got the core of those guys who have been together for the last three or four years, and they're a confident bunch."
Shepphard is coming into the 2006 season recovering from ankle surgery he had last season.
Middle linebacker Jeremiah Trotter is one of the two Pro Bowlers heading up the Eagles' defense and a key element to thier blitzing attack. During the preseason, the Eagles' number-one defense allowed only three points in five games.
"Trotter has played a long time," Moulds said. "They have some linebackers that are young, but at the same time they've gotten some experience in the preseason. I'm pretty sure those guys know the system and know exactly what is expected of them.
"That defensive coordinator (Jim Johnson) has been with them a long time and I'm pretty sure they're going to be excited about playing and getting the opportunity to play against us. We got to be on our toes and not really worry about what they do, just take care of our business."
In recent years, Johnson's defenses have been highly ranked among the league and notorious for their pressure and power. These characteristics are what the Texans' offense has been preparing for. Wide receivers coach Kyle Shanahan believes they have the personnel to rival the Eagles' defense.
"We'll match up well," Shanahan said. "They've got some real good players, a few guys that have gone to the Pro Bowl, and they're all good players. But we have guys just like that, too. We've got some Pro Bowl receivers. It's going to be good competition and a good match for our guys."
A major factor that will determine the Texans' success against
's defense is the offensive line. The line experienced a major makeover during the 2006 offseason. Veteran Chester Pitts has moved permanently to left guard after rotating at tackle sometimes. Now rookie Charles Spencer has taken over the responsibility of covering Carr's blindside. At center, Steve McKinney has been replaced by 10–year veteran Mike Flanagan. Fred Weary moves in at right guard, next to veteran Zach Wiegert at tackle.
"They're (offensive line) the key that makes everything go," Moulds said. "You look at the quarterback position and then you look at running backs and receivers, I think we can't do anything without the offensive line. Really, we're going to be as good as our offensive line allows us to be."
The Texans' offense will be challenged by Brown and Dawkins in the secondary. Dawkins, also a Pro Bowler, brings 11 years of experience during which he's become one of the most versatile free safeties in the league. Brown led the team's interceptions last season and had two defensive touchdowns. More impressively he made three interceptions at the 2006 Pro Bowl.
Strong safety Michael Lewis' speed will also be a concern for the Texans' passing game. In eight games last year, Lewis accounted for ten or more tackles.
Shanahan, however, believes Moulds is the answer to the Eagles' top defensive schemes.
"Any time you get a 10-year vet, Pro Bowler, future Hall-of-famer like Moulds, that's a huge help," Shanahan said. "Obviously, that adds a lot of options. He's a great player, he's someone who can beat man coverage. He's a guy who we know can make a play when we need him to. Gives us plenty of options, we can go each side and we've got a guy we can count on. It makes it real fun for the coaches to make plays."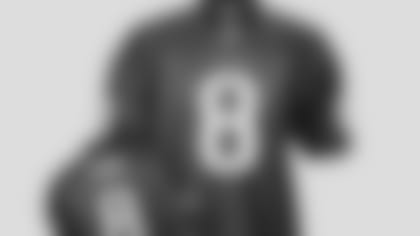 ](http://store.houstontexans.com/product/index.jsp?productId=1776296&cp=2237490&parentPage=family&clickid=mainnavgeartxt&parentPage=family)
Moulds understands the test ahead for him and his offense.
"You've got to have some respect for them," Moulds said of Philadelphia. "They know how to play on the road and they've been to every playoff game you can imagine."
Before the Eagles make any playoffs, however, they must come into Reliant and take on the Texans' revamped offense, which has more confidence than ever after a prolific preseason.