Imagine being in school and studying for a test from a certain professor only to go to class five days before the exam to find out it's a different professor administrating the test and it's essay instead of multiple choice. That's kind of what the Texans are facing this weekend in
With Art Shell replacing offensive coordinator Tom Walsh with tight ends coach John Shoop on Tuesday, all of the game film the Texans have reviewed on the Raiders to this point of the season could be worthless.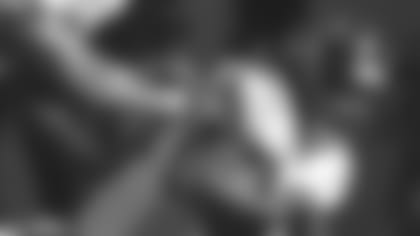 The Raiders have struggled to get the ball down the field this season, specifically to the disgruntled Randy Moss, so it seems logical to assume that Shoop will place an extra emphasis on the vertical passing game this week.
However, it doesn't seem likely that Shoop can overhaul
's offense in just a few days.
"Well I don't know how you would," Texans defensive coordinator Richard Smith said. "If they were to change their entire offense in one week, that's impossible, that would be a disaster in our mind. We're going to prepare ourselves for what the Raiders have done this season."
"You can't change an offense in what, three days," Robinson said. "From the film that we've watched, we're pretty sure that's what they're going to show on Sunday. Maybe if we got them in a couple of weeks from now, it would be a little bit different, but they can't change too much in three days so we're going to prepare for them as if their old offensive coordinator is still there."
Also in the Texans favor is that Smith is familiar with the new play caller in
. If Shoop does have a few tricks up his sleeve, it's probably nothing that Smith hasn't seen before.
"I do have a background with (Shoop) when he was at
. We know what his favorite formations are and personnel packages and we'll be ready for it."
is thrown a few wrinkles this weekend, it might not be enough for the Raiders to earn their third win of the season.
ranks dead last in the NFL in total offense, including a league worst average of 139.5 yards a game through the air.
That could be exactly what a struggling Texans secondary could use. While
has been stout against the run the previous two weeks, allowing the Bills 70 yards on the ground and the Jets just 27 rushing yards, the Texans pass defense has been a different story.
The Bills racked up 333 passing yards and the Jets totaled 277 this past weekend. Even with their recent struggles, Smith said
isn't paying more attention than usual to its pass defense.
"I think we emphasize it every week," Smith said. "It's not one week that you emphasize it more than the other. We haven't done well there. It's not just the pass coverage, it's a combination of things. We haven't been able to rush the quarterback. You have great coverage when you have great pressure and right now we have neither."
This week's threat, at least on paper, is Moss who is one of the more dynamic players in NFL history. Statistically, this season may be his worst, but at just 29 years of age, physically he's probably fine.
's paltry offensive numbers, Moss is not the only playmaker that will be wearing the silver and black on Sunday.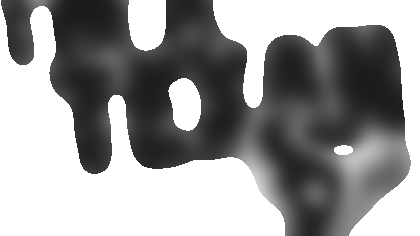 "Not just Moss, they're a talented football team," Smith said of the Raiders' offensive attack. "Moss is a Pro Bowl player. I don't care how many receptions he has or doesn't have. Right now the guy is a big time deep threat and the past few weeks that's what we haven't done well so is it a concern? Yes, but they have a world class sprinter (Alvis Whitted) on the other side and the other thing is they have (Jerry) Porter. When I was in
and we played against these guys, (Porter)'s so well respected it's amazing. The tight ends are former wide receivers, they got a fast track. It's not one guy to stop, but the entire receiving core. It's going be a great challenge for us."
As one of the players that will be asked to slow down
's pass attack Sunday, Robinson is not taking anything for granted.
"With Randy Moss you get big and fast," Robinson said. "You won't face another receiver like him through 16 games. He's one of the special guys we have to pay attention to. Jerry Porter, we're really not sure about his situation. The guy has only catch this season, but from what you've seen over the years and the things he can do, he's a very productive receiver. (Ronald) Curry's coming off a couple of injuries, but when all these guys are clicking and are healthy, the can be one of the best groups in the league."
With all the drama in Raider Nation, coupled with some key injuries, Oakland appears ripe for the picking Sunday, but according to Robinson, the Texans defense is preparing as if they're taking on one of the top offenses in the league.
"They have a lot of distractions, a lot of things going on, they have so much going on," Robinson said. "Moss saying he really doesn't want to play. It's really a mess right now, but you have to take them serious because Moss can, at any given moment, he can light up the scoreboard."
To Smith, the challenge to his defense this Sunday is simple.
"We're not where we need to be. We know it, but every week is a challenge and hopefully this week's game we're able to raise the level and come out with a victory."